ETF expert Matt Hougan explains why "the gig is up" for mutual funds as passive, exchange traded funds outperform and attract record amounts of money.
WEALTHTRACK Episode #1343; Originally Broadcast on Month 14, 2017
Listen to the audio only version here:
---
Learn more about ETFs at ETFs.com
Learn more about smart beta investing from these WEALTHTRACK episodes with Bob Arnott and Cliff Asness
---
Explore This Episode
We have compiled additional information and content related to this episode.
[tabcontent]
[tab]
MATT HOUGAN
[/tab]
[tab]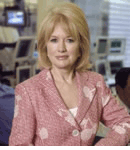 The evidence continues to build. The overwhelming majority of actively managed U.S. equity mutual funds are lagging their benchmark indexes. There is now a 15 year history to prove it. The latest SPIVA, the bi-annual S&P Indices Versus Active Scorecard, which has been published since 2002, shows that indexes have beaten actively managed stock mutual funds 92% of the time.
As a recent The Wall Street Journal headline put it, it's a "Wall Street Rout".
Meanwhile, the newest vehicle for indexing, exchange traded funds, universally known as ETFs, are also outperforming actively managed mutual funds and are attracting huge amounts of money.
The numbers are pretty staggering. Record amounts of cash poured into exchange traded funds last year – and the flood is continuing.  Net inflows into U.S. ETFs alone reached more than $284 billion dollars in 2016. Almost as dramatic was the leakage from actively managed mutual funds. Net outflows reached $186 billion.
Not surprisingly, with more than 90% of ETFs representing passive index strategies,  95% by assets, passive investing was the overwhelming gainer and active strategies lost big time. More than half a trillion dollars flowed into passive mutual funds and ETFs, while a net $340 billion fled actively managed ones.
Exchange traded funds are also making their presence known on stock exchanges. Depending upon the day, ETFs account for between 20% and 40% of total trading volume in the U.S. market.
According to this week's guest, Matt Hougan, ETFs have become the investment vehicle of choice for many investors and are in the process of eclipsing mutual funds in popularity and assets.
Hougan is a noted thought leader in the ETF space. He is Chief Executive Officer of Inside ETFs, the world's largest ETF education and events company. Prior to that, he was the CEO of ETF.com, a leading authority on ETFs.  Launched in 2001, Hougan was one of the first employees of the company, which was an industry pioneer.
Hougan believes the gig is up for actively managed mutual funds and that ETF's will eclipse them in assets in a few years.  We will discuss why he is so confident about  that outcome, the current state of the ETF industry, emerging developments in it and why he believes they have huge investment advantages over mutual funds.
If you'd like to see the show before it airs, it is available to our PREMIUM subscribers right now.  We also have an EXTRA interview with Hougan, exclusively on our website, about his personal journey from selling shoes at L.L. Bean in Maine to becoming an ETF thought leader.
Plus, WEALTHTRACK is available on a YouTube Channel.  If you are unable to join us for the show on your local public television channel, you can watch it on our website, WealthTrack.com, or by subscribing to our YouTube Channel.
Thank you for watching.  Have a Happy Easter weekend and make the week ahead a profitable and productive one.
Best Regards,
Consuelo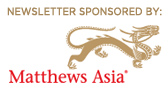 [/tab]
[tab]

CONSIDER ADDING SOME ETFs TO YOUR PORTFOLIO
Low cost, tax efficient, transparent
Represent every asset class:Stocks, bonds, commodities alternatives.
"From micro to mega caps, from Argentina to Vietnam, from Treasuries to junk bonds and from aluminum to wheat…"
– Matt Hougan
[/tab]
[tab]
No Bookshelf titles this week.
[/tab]
[tab]

UNDERVALUED EMERGING MARKETS
Vanguard FTSE Emerging Markets ETF (VWO)
Price: $39.82 on 4/11/17
52-week range: $32.25 – $40.63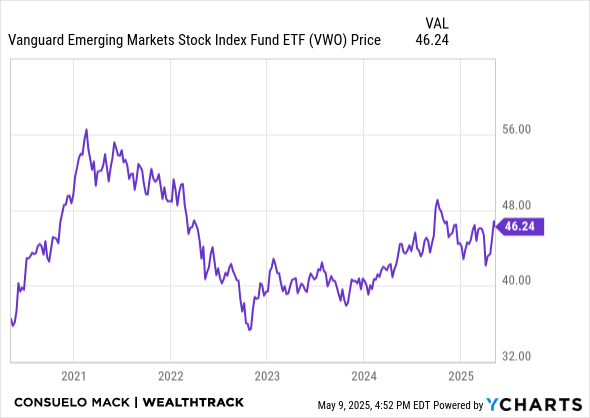 [/tab]
[tab]Stock mentions available soon.[/tab]
[tab]
WEALTHTRACK PREMIUM subscribers can access your copy here, otherwise this transcript is available here for purchase.
More information regarding WEALTHTRACK transcripts can be found here
[/tab]
[tab]
[post-content id=13263 show_title="true" show_date="true" show_excerpt="true" show_image="true" ]
[/tab]
[tab]
ETF WAVE
How did Matt Hougan identify exchange traded funds as the wave of the future long before they became a booming investment industry?

[/tab]
[/tabcontent] [/tabs]