The competitive advantages of international small company stocks with David Nadel, award-winning lead portfolio manager, Royce International Premier Fund.

WEALTHTRACK Episode #1447; Originally Broadcast on May 11, 2018
Listen to the audio only version here:


Explore This Episode
We have compiled additional information and content related to this episode.
[tabcontent]
[tab]
DAVID NADEL
[/tab]
[tab]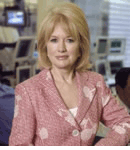 Newsletter available soon.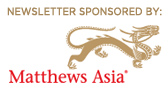 [/tab]
[tab]

CONSIDER OWNING INTERNATIONAL SMALL CAP STOCKS
Big & diverse universe
Operate in countries representing 75% of world GDP
Under-owned asset class
Multi-year period of underperforming its historical average
Much less expensive than American counterparts
Track record of beating Small Cap U.S. stocks with less volatility
Source of income
83% pay dividends vs. 43% U.S. Small Caps pay dividends
[/tab]
[tab]
No Bookshelf titles this week.
[/tab]
[tab]

HIGH OUTSOURCING RETURNS
Meitec Corp (MEITF)
Tokyo Stock Exchange
[/tab]
[tab]
No stock mentions in this episode.[/tab]
[tab]
This transcript will be available soon. More information regarding WEALTHTRACK transcripts can be found here
[/tab]
[tab]

If the archive episodes do not appear here, please turn off, or whitelist this site, in your ad blocker extension.
[/tab]
[tab]
DRAMATIC LESSONS
Top performing international fund manager David Nadel learned the power of recurring cash flows early. His Dad, Warren Nadel was a dentist by profession but a successful song writer, guitarist and singer in his spare time. Under his stage name, Randy Starr, Dr. Nadel wrote a number of top ten hits for Elvis and performed with Chuck Berry and his own band, The Islanders.
[/tab]
[/tabcontent] [/tabs]