Top-ranked economist Nancy Lazar tells her "story of the decade", why the U.S. economy is strengthening even as it sets records for expansion longevity.

WEALTHTRACK Episode #1545; Originally Broadcast on April 26, 2019
Listen to the audio only version here:

[learn_more caption="Click Here To Learn More…"]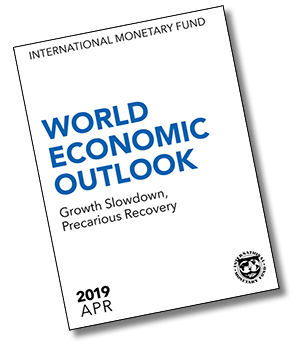 The International Monetary Fund's most recent World Economic Outlook forecast, published in April 2019 noted a shift from accelerating global growth in nearly all regions of the world a year ago to a significant weakening of global economic growth in the second half of 2018, which they expect to continue into the first half of 2019. That downgrade garnered many headlines around the world. However, what was missed by many was the IMF's forecast for the second half of this year, which is much more upbeat, as you will see for yourself when you delve into the report. Download the report. [6MB pdf]
[/learn_more]
Explore This Episode
We have compiled additional information and content related to this episode.
[tabcontent]
[tab]
NANCY LAZAR
Co-Founder, Partner & Head of Economic Research Team,
Cornerstone Macro
[/tab]
[tab]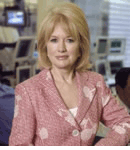 This summer will mark the longest economic recovery in U.S. history. The bull market already made it into the record books for longevity in August of 2018. The S&P 500 and the NASDAQ reached new record highs just this Tuesday.
Rather than a cause for celebration many economists, business leaders, consumers and investors have viewed these unparalleled achievements as cause for concern.  Their thinking: this must mean the end is near.
According to The Wall Street Journal, investors, unsettled by the market pullback in last year's final quarter – the worst quarterly decline for the S&P 500 in seven years – have recently poured a record amount of cash into so called smart-funds that are supposed to protect portfolios from dramatic declines. The paper cited Morningstar's figures showing that "funds that try to pick less-risky stocks took in a record $8 billion in the first quarter, the second straight quarterly record."
This week's guest is not in the end is near camp. Anything but!  She has been a believer in the U.S. economy's recovery capabilities since it emerged from the global financial crisis.  Nancy Lazar is Co-Founding Partner and Head of the Economic Research team at Cornerstone Macro, a leading independent macroeconomic investment and policy research firm she launched in 2013.  She has been ranked one of the Street's top economists by Institutional Investor magazine for the past 17 years, ranking in the top 2 the past nine years.
Lazar was one of the first economists to recognize what she dubbed, "America's Manufacturing Renaissance," the re-emerging competitive advantage of the United States as a manufacturing base once again. And as China's economy slowed and America's strengthened, she saw the U.S. assuming a key role in driving global growth once again, a role ceded to what many concluded was China's unstoppable ascent. Incidentally she will explain why she believes China will falter in its quest to become the world's economic powerhouse!
Lazar has recently identified another positive structural shift that she is calling the "Story of the Decade," which is where we will start this week's discussion.
If you'd like to see the show before it airs, it is available to our PREMIUM subscribers right now.  We also have an EXTRA interview with Lazar, exclusively on our website, about why she has become an advocate for hiring ex-convicts.
If you would prefer to take WEALTHTRACK with you on your commute or travels, you can now find the WEALTHTRACK podcast on TuneIn, Stitcher, and SoundCloud, as well as iTunes and Spotify.
Thank you for watching.  Have a lovely weekend and make the week ahead a profitable and a productive one.
Best regards,
Consuelo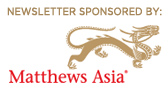 [/tab]
[tab]

HAVE FAITH IN THE RESILIENCE OF THE U.S. ECONOMY
Contractions are caused by:
Excesses in important sectors of the economy
Overheating and "irrational exuberance"
Prices and inflation spike
Federal Reserve tightens monetary policy
[/tab]
[tab]
No Bookshelf titles this week.
[/tab]
[tab]

U.S. MANUFACTURING RENAISSANCE
Middle America is Lazar's favorite "emerging market"
Invest in companies benefitting from U.S. manufacturing renaissance
Companies doing business or selling to consumers in Middle America
[/tab]
[tab]
No stock mentions in this episode.[/tab]
[tab]
This transcript is available here. More information regarding WEALTHTRACK transcripts can be found here
[/tab]
[tab] Nanxy Lazar from the WEALTHTRACK Archives:

If the archive episodes do not appear here, please turn off, or whitelist this site, in your ad blocker extension.
[/tab]
[tab]
ANOTHER CHANCE
Leading Wall Street economist Nancy Lazar tracks the strong U.S. labor market and advocates for training and hiring ex-convicts.

[/tab]
[/tabcontent] [/tabs]