Classic value-investing delivering modern outperformance. In a WEALTHTRACK exclusive, Tweedy, Browne's senior portfolio managers explain their Ben Graham/Warren Buffett approach.

WEALTHTRACK Episode #1552; Originally Broadcast on June 14, 2019
Listen to the audio only version here:


Explore This Episode
We have compiled additional information and content related to this episode.
[tabcontent]
[tab]
[one-half]
WILLIAM BROWNE
[/one-half]
[one-half last]
JOHN SPEARS
[/one-half]
[/tab]
[tab]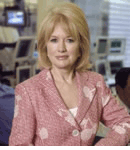 Wall Street is haunted by the ghosts of brokerage firms past. In my career alone multiple firms including established names such as Dean Witter, Kidder Peabody, PaineWebber and Smith Barney were thriving independents. No more! Even the Merrill Lynch name is being gradually erased by parent company Bank of America.
There is one old-line firm still standing however with an impeccable investment pedigree that is carrying on its deep-rooted value traditions.
It is Tweedy, Browne Company which was founded in 1920, had offices in the same Wall Street building as Benjamin Graham's firm and became his broker.
Graham, of course, is considered to be the father of value investing, having authored "The Intelligent Investor," recognized as the definitive book on value investing which Warren Buffett, a lifetime student of Graham's, calls "…the best book on investing ever written. "
In fact, Tweedy Browne also became Warren Buffett's broker and helped him quietly acquire shares of Berkshire Hathaway in the 1960s. Buffett writes favorably about the firm's approach and track record in his famous essay, "The Superinvestors of Graham-and-Doddsville" which is included in a revised edition of "The Intelligent Investor".
In this week's WEALTHTRACK exclusive we will be joined by two of Tweedy Browne's longtime Portfolio Managers.
William Browne is Portfolio Manager, Managing Director and member of the firm's Management and Investment Committees. He has been with the firm since 1978 and is a member of the Browne family. A committed value investor, he is on the Executive Advisory Board of The Heilbrunn Center for Graham and Dodd Investing at Columbia University.
John Spears is also Portfolio Manager, Managing Director and member of the firm's Management and Investment Committees. He joined the firm in 1974.
Although they are both traditional long-term value investors there is nothing old fashioned about their performance. The flagship Tweedy Browne Global Value Fund which they have co-managed since its 1993 inception was named MorningstarInternational Fund manager of the year in both 2000 and 2011.
It carries 5-star and bronze medalist ratings and is ranked in the top 2% of its Foreign Large Value Category for the last five years, top 4% for the last 10, top 1% for last 15, and top 6% for the past 20 years. It has also beaten the market and its peers since inception.
Buffett's partner Charlie Munger once described Tweedy Browne as "…absolute spiritual descendants of Ben Graham… they are like Buddhists or Tibetan monks who absolutely bought into the catechism."
I will ask Browne and Spears if they agree with that characterization and how their interpretation of that catechism has evolved over the years.
As always, Browne and Spears will share their one investment idea for a long-term diversified portfolio, and in my Action Point, I have some suggestions for your summer reading list. In this week's EXTRAfeature our guests will share the one habit that has contributed to their investment longevity.
If you are unable to join us for the show on television, you can watch it on our website over the weekend.  If you'd like to see it earlier, it is available to our PREMIUM subscribers right now.
If you would prefer to take WEALTHTRACK with you on your commute or travels, you can now find the WEALTHTRACK podcast on TuneIn, Stitcher, and SoundCloud, as well as iTunes and Spotify.
Thank you for watching.  Have a lovely Father's Day weekend and make the week ahead a profitable and a productive one.
Best regards,
Consuelo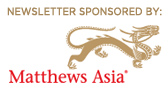 [/tab]
[tab]

TAKE A DUO OF BUFFETT BIOGRAPHIES ON VACATION
[one_half]

---
Buffett: The Making of an American Capitalist

[/one_half]
[one_half_last]

---
The Snowball: Warren Buffett and the Business of Life

[/one_half_last]
[/tab]
[tab]
No Bookshelf titles this week.
[/tab]
[tab]

BROWNE: LIVING ORGANISMS
Invest in equities
– Combine human, financial & physical capital
Adaptive to change & able to evolve
Grow real purchasing power
SPEARS: STABLE DIVERSIFIED HOLDING
Berkshire Hathaway Inc. B (BRK.B)

[/tab]
[tab]
Roche Holding AG (RHHBF)
Nestle SA (NSRGF)
Diageo PLC (DGEAF)
Heineken NV (HINKF)
Novartis AF (NVSEF)
Zurich Insurance (ZFSVF)
Total SA (TTFNF)
Berkshire Hathaway Inc (BRK.B)
Standard Charter PLC (SCBFF)
Alphabet Inc (GOOGL)
[/tab]
[tab]
This transcript is available here. More information regarding WEALTHTRACK transcripts can be found here
[/tab]
[tab]This is the first appearance of these guests on WEALTHTRACK
[/tab]
[tab]
BROWNE & SPEARS: MARATHON INVESTORS
"It's a marathon, not a sprint" describes the investment time horizon of Tweedy, Browne's senior portfolio managers William Browne and John Spears. How have these top-ranked fund managers stayed fresh since starting their investment careers in the 1970's? They have one response.

[/tab]
[/tabcontent] [/tabs]