Tag: episode_1621
Do corporations need a new purpose? Does the free enterprise capitalist system need a major overhaul or a tune-up?
We have two guests with strong views on the topic. Ken Langone is Founder, Chairman, and CEO of Invented Associates. He is Co-Founder of the Home Depot where he was Lead Director and a member of the executive committee of its board from its founding in 1978 until 2008. He is a noted philanthropist and the author of I Love Capitalism!: An American Story.
He is joined By David Gardner, the Co-Founder, and Co-Chairman of The Motley Fool, a global online investing service launched with his brother Tom in 1993. Motley Fool's purpose is to make the world smarter, happier and richer by helping individuals become better investors.
CAPITALISM UNDER ATTACK
Is corporate America's focus on profits the problem with Capitalism? Two entrepreneurs respond.


WEALTHTRACK Episode #1612; Originally Broadcast on November 22, 2019
[learn_more caption="CLICK HERE TO LEARN MORE…"]
CORPORATE CHANGE OF PURPOSE
For decades the influential Business Roundtable, representing the country's largest corporations saw the "paramount duty of management and of boards of directors as serving the interests of a company's stockholders," generally interpreted as meaning to make as much money as possible for them. Download the 1997 Statement here.[.pdf]
This year the Roundtable issued a new "Statement on the Purpose of a Corporation."
Download the 2019 statement here. [pdf]
[/learn_more]
Explore This Episode
We have compiled additional information and content related to this episode.
DAVID GARDNER
Co-Founder & Co-Chairman,
KEN LANGONE
Co-Founder, The Home Depot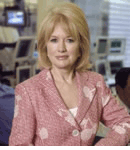 Newsletter available soon.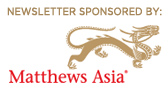 Read
I Love Capitalism!: An American Story
, by Ken Langone and
Conscious Capitalism: Liberating the Heroic Spirit of Business
, by John Mackey.
---
I Love Capitalism!: An American Story
---
Trailblazer: The Power of Business as the Greatest Platform for Change
GARDNER: CONSCIOUS CAPITALISM PORTFOLIO
Salesforce.com Inc. (CRM) giant cloud-computing & workforce-services company
Ecolab, Inc (ECL) global leader in technologies & services to promote safe food, clean environments & optimize water & energy use
Etsy (ETSY) global online marketplace for unusual, handcrafted items including clothing, jewelry & furniture
NextEra Energy (NEE) leading global generator of wind and solar energy
Old Dominion Freight Line (ODFL) third-generation U.S. family-run "less than truckload" trucking company
LANGONE: LIFE CHANGING TECHNOLOGIES
Personally investing in companies with technologies that can improve life, especially in the healthcare field.
Salesforce.com Inc. (CRM)
Ecolab, Inc (ECL)
Etsy (ETSY)
NextEra Energy (NEE)
Old Dominion Freight Line (ODFL)

This transcript will be available soon. More information regarding WEALTHTRACK transcripts can be found here
This is Ken Langone's first appearance on
WEALTHTRACK
. David Gardner and brpther Tom from
The Motley Fool
from the
WEALTHTRACK
Archives:
If the archive episodes do not appear here, please turn off, or whitelist this site, in your ad blocker extension, or allow javascript.
LANGONE: PERSONAL GOALS
Home Depot Co-Founder and I Love Capitalism!: An American Story author Ken Langone has everything he and his family can possibly need personally. He has given hundreds of millions of dollars to various philanthropic institutions including hospitals, charter schools, and universities. Now in his eighth decade, he is still driven to do more.

GARDNER: PERSONAL PURPOSE
David Gardner has taken The Motley Fool's original mission to help individuals become better investors and expanded their meaning and reach.