Tag: episode_1544
INVESTING FOR IMPACT
Environmental impact investing is attracting dollars and delivering results. Two experts share their investment strategies.
WEALTHTRACK Episode #1544; Originally Broadcast on April 19, 2019
[learn_more caption="Click Here to Learn More…"]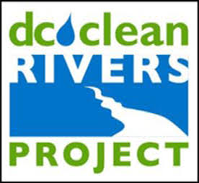 The Clean Rivers Project is DC Water's ongoing program to reduce combined sewer overflows (CSO's) into the District's waterways – the Anacostia and Potomac Rivers and Rock Creek. The Project is a massive infrastructure and support program designed to capture the clean wastewater during rainfalls before it ever reaches our rivers.
Learn more…
[/learn_more]
Explore This Episode
We have compiled additional information and content related to this episode.
CHRISTINE HARADA
VISHAL KHANDUJA
Portfolio Manager,
Calvert Green Bond Fund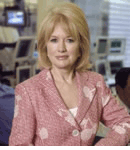 Newsletter available soon.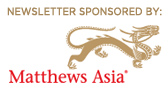 Check out:
Social Value Investing: A Management Framework for Effective Partnerships
By Howard Warren Buffett and William Eimicke
Public, private, philanthropic partnerships can work
Neither sector can solve global challenges by themselves
Working together can be more effective in addressing big issues such as inequality, climate change, affordable house, healthcare & food insecurity
Buffett & Eimicke show examples of effective & ineffective ways to partner
---
Social Value Investing: A Management Framework for Effective Partnerships
HARADA: GREENHOUSE GAS REDUCTION
Invest in companies that reduce greenhouse gas emissions
Focus on commercial real estate and electrified transportation
KHANDUJA: SUSTAINABLE BOND SWEET SPOT
Bonds maturing in one to five years best place to be
Renewable energy bonds best for long-term impact
Avangrid, Inc. (AGR)
Solar Mosaic (privately held)
This transcript will be available soon. More information regarding
WEALTHTRACK
transcripts can be found
here
This is the first appearance of both guests on
WEALTHTRACK
HARADA: LOGICAL CHOICE
Christine Harada, an aerospace engineer by training is the president of i(x) investments, a startup focused on venture capital investments in companies making a positive impact on society. She says one led to the other.

KHANDUJA: UNEXPECTED OPPORTUNITIES
As a portfolio manager Vishal Khanduja was focused largely on obtaining the best risk-adjusted financial returns for his clients. Then he joined socially responsible investing pioneer, Calvert.