Environmental impact investing is attracting dollars and delivering results. Two experts share their investment strategies.
WEALTHTRACK Episode #1544; Originally Broadcast on April 19, 2019
Listen to the audio only version here:


[learn_more caption="Click Here to Learn More…"]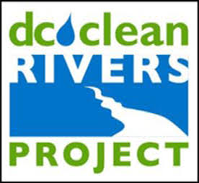 The Clean Rivers Project is DC Water's ongoing program to reduce combined sewer overflows (CSO's) into the District's waterways – the Anacostia and Potomac Rivers and Rock Creek. The Project is a massive infrastructure and support program designed to capture the clean wastewater during rainfalls before it ever reaches our rivers. Learn more…
[/learn_more]
Explore This Episode
We have compiled additional information and content related to this episode.
[tabcontent]
[tab][one-half]
CHRISTINE HARADA
[/one-half]
[one-half last]
VISHAL KHANDUJA
Portfolio Manager,
Calvert Green Bond Fund
[/one-half]
[/tab]
[tab]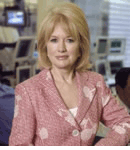 Remember the expression, "Follow the money" from the Deep Throat character in ALL THE PRESIDENT'S MEN? It turns out Bob Woodward and Carl Bernstein's anonymous source in the Nixon White House never actually uttered the phrase, but we have taken the directive to heart at WEALTHTRACK. We are following the money for you. We also want to, "Show you the money," Tom Cruise's mantra in JERRY MAGUIRE.
We can do both with one investment approach. Socially responsible investing, also known as ESG (for Environmental, Social and Governance), sustainable or impact investing. It is attracting massive amounts of investor dollars – follow the money – and is performing as well if not better than non-ESG investments – showing you the money!
The latest evidence comes from Morningstar. In its most recent "Sustainable Funds U.S. Landscape Report" Morningstar found that the ESG fund group "attracted record net flows in 2018," its sixth year of "ever higher annual net flows" while non- ESG U.S. funds "collected less than half their historic annual… average" of the last 10 years. And sustainable funds relative performance remained strong, even in the challenging environment of 2018. Sixty-three percent of sustainable funds finished in the top half of their respective Morningstar categories. That helped 58% of them rank in the top half in the trailing five-year period.
Morningstar itself has created 56 unique ESG screened indexes. Its most recent analysis finds that performance across the range of them tends to be strong: 41 of the 56 ESG indexes, that's 73% of them, outperformed their non-ESG equivalents since inception.
Morningstar reports that the results are even more encouraging when measuring their exposure to various risk factors linked to a positive long-term investor experience. The study concludes that "Morningstar ESG indexes tend to select companies that are less volatile and possess stronger competitive advantages and healthier balance sheets than their non-ESG equivalents."
One growing subset of ESG investing is known as impact investing which Morningstar defines as investing explicitly for measurable societal or environmental impact alongside financial return. Our two guests are seasoned practitioners of impact investing.
Christine Harada is the President of i(x) investments, a privately held company that invests in early-stage companies "generating social and environmental impact alongside strong financial returns." Co-founded in 2015 by Warren Buffett's grandson, Howard Warren Buffett, i(x) is a holding company modeled after Berkshire Hathaway. Its goal is to go public as a permanently capitalized operating company. Its investment targets are areas such as clean energy, sustainable agriculture, water scarcity and green real estate.
Harada, an aerospace engineer by training was the Federal Chief Sustainability Officer for the U.S. during the Obama administration among other top-level federal jobs. She also worked in the private sector for leading consulting firms including the Boston Consulting Group and Booz Allen Hamilton.
Vishal Khanduja is portfolio manager of the socially responsible Calvert Bond Fund and the Calvert Green Bond Fund, which is directly targeted at environmental impact investing.  Calvert, founded in 1976 is a pioneer in ESG investing offers both active and passive socially responsible strategies. Calvert was a founder of The United Nations Principles for Responsible Investmentwhich now has 2,000 large investors participating, representing more than $90 trillion in assets globally.
As always, if you miss the show on Public Television, you can watch it on our website. You'll also find an exclusiveEXTRA  interview with Harada and Khanduja revealing what led them to their dedication to socially responsible investing. Neither route was a straight shot.
If you would prefer to take WEALTHTRACK with you on your commute or travels, you can now find theWEALTHTRACK podcast on TuneIn, Stitcher, andSoundCloud, as well as iTunes and Spotify.
Thank you for watching.  Have a lovely weekend and make the week ahead a profitable and a productive one.
Best regards,
Consuelo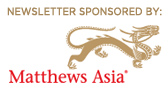 [/tab]
[tab]

Check out:
Social Value Investing: A Management Framework for Effective Partnerships
By Howard Warren Buffett and William Eimicke
Public, private, philanthropic partnerships can work
Neither sector can solve global challenges by themselves
Working together can be more effective in addressing big issues such as inequality, climate change, affordable house, healthcare & food insecurity
Buffett & Eimicke show examples of effective & ineffective ways to partner
[/tab]
[tab]

---
Social Value Investing: A Management Framework for Effective Partnerships

[/tab]
[tab]

HARADA: GREENHOUSE GAS REDUCTION
Invest in companies that reduce greenhouse gas emissions
Focus on commercial real estate and electrified transportation
KHANDUJA: SUSTAINABLE BOND SWEET SPOT
Bonds maturing in one to five years best place to be
Renewable energy bonds best for long-term impact
[/tab]
[tab]
Avangrid, Inc. (AGR)
Solar Mosaic (privately held)
[/tab]
[tab]
This transcript is available here. More information regarding WEALTHTRACK transcripts can be found here
[/tab]
[tab]This is the first appearance of both guests on WEALTHTRACK
[/tab]
[tab]
HARADA: LOGICAL CHOICE
Christine Harada, an aerospace engineer by training is the president of i(x) investments, a startup focused on venture capital investments in companies making a positive impact on society. She says one led to the other.

KHANDUJA: UNEXPECTED OPPORTUNITIES
As a portfolio manager Vishal Khanduja was focused largely on obtaining the best risk-adjusted financial returns for his clients. Then he joined socially responsible investing pioneer, Calvert.
[/tab]
[/tabcontent] [/tabs]