Tag: episode_1401
MAXIMIZING CHARITABLE GIVING
2017 is the 100th anniversary of the charitable deduction, but since the founding of the republic, Americans have been known for their generosity, a trait that continues to this day. Charitable giving reached a record $390 billion in 2016. What's behind the surge? In the premiere episode of its 14th season, WEALTHTRACK focuses on strategies to maximizing charitable giving and what's driving the record-breaking amounts.


WEALTHTRACK Episode #1401; Originally Broadcast on June 23, 2017
Explore This Episode
We have compiled additional information and content related to this episode.
PAMELA NORLEY
ELDA DI RE
Private Client Services Leader,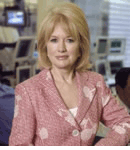 Newsletter available soon.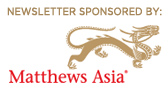 CONSIDER USING A DONOR-ADVISED FUND FOR YOUR CHARITABLE GIVING
Donor-Advised Fund Advantages
Take immediate tax deduction
Take time identifying where and when the money is given
Simplify record keeping
Make it easier to give in small and frequent amounts
Vet charitable organizations
Appraise and liquidate hard to give assets including real estate and art
No Bookshelf titles this week.

NORLEY: PLAN YOUR CONTRIBUTIONS
Include philanthropy in your long-term financial plan
DI RE: TAX-WISE CHARITY
Identify assets with the highest percentage of appreciation
Use to fund your donor-advised fund or foundation
Tax deduction for fair market value
No taxes on gain
Stock mentions available soon. No stock mentions in this episode. Download the transcript included in the
WEALTHTRACK PREMIUM
subscription
here
[pdf].
More information regarding WEALTHTRACK transcripts can be found herea>
This is the first appearance of these guests on
WEALTHTRACK
.
NORLEY: CHARITABLE DIFFERENCE 
Pamela Norley has been President of independent public charity, Fidelity Charitable, the largest donor-advised fund in the country since 2016. Prior to that, she worked in the for-profit sector. She is thrilled she made the transition.
 

DI RE: PERSONAL ADVICE 
EY's Elda Di Re advises ultra- high net worth individuals, such as Forbes 400 executives, on their total financial planning including tax and charitable strategies. She gladly made the switch from CPA to an advisor to billionaires.