During this holiday weekend, on broadcast TV, we take a look back at transforming the world themes.
You can watch this episode here
. New this week: It's a new world of investing for sustainable investing. Younger generations around the world want to both make money and make a difference in the world. The issue is addressed in Morningstar magazine's "Spotlight."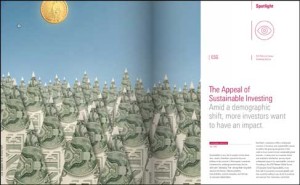 Click here to read this special report
for
WEALTHTRACK
viewers.