Retirees and near-retirees have suffered a punch to the gut and their portfolios with the coronavirus induced shutdown of the economy and the massive and precipitous market decline. After a decade which resulted in longevity records being set by both the economic recovery and bull market this black swan event was a stunner which requires a reassessment and regrouping of life plans, particularly for seniors.

The most important actions we can take are to have a plan to protect what we have, live within our means and limit the drawdowns from already battered portfolios. How do we find the right financial advisor to help us do that? That is one of the questions we will answer in this week's WEALTHTRACK.
One lesson we learned from the last financial crisis and recession was panic selling resulted in permanent losses. Investors who kept their targeted stock allocation benefitted from the eventual market recovery.
Another lesson learned was the value of Social Security. No matter what happens in the market it is the one guaranteed, an inflation-adjusted annuity that most working Americans are entitled to. The longer Americans can delay collecting that benefit, until age 70 if possible, the bigger the lifetime payout is.
That is a point upon which our two guests heartily agree. Teresa Ghilarducci is Professor of Economics at the New School for Social Research where she is Director of the Schwartz Center for Economic Policy Analysis (SCEPA), and the Retirement Equity Lab (ReLab), which researches the causes and consequences of the retirement crisis. Ghilarducci is co-author with former WEALTHTRACK guest, Tony James of Rescuing Retirement: A Plan to Guarantee Retirement Security for All Americans.
Jamie Hopkins is Director of Retirement Research at Carson Wealth, and Finance Professor of Practice at Creighton University College of Business. Hopkins, a frequent WEALTHTRACK guest is an expert on retirement income and author of Rewirement: Rewiring the Way You Think About Retirement.   
WEALTHTRACK Episode #1641; Originally Broadcast on April 10, 2020
Listen to the audio only version here:


Explore This Episode
We have compiled additional information and content related to this episode.
TERESA GHILARDUCCI
Co-author, Rescuing Retirement: A Plan to Guarantee Retirement Security for All
Americans,
JAMIE HOPKINS
Author, Rewirement: Rewiring the Way You Think About Retirement,
Finance Professor,
Director of Retirement Research,
CONSIDER STRATEGIES TO LIMIT DRAWDOWNS FROM YOUR BATTERED PORTFOLIOS
REVIEW EXPENSES AND LIMIT DISCRETIONARY SPENDING
DOWNSIZE HOME OR APARTMENT
FREE UP EQUITY IN HOME TO SUPPLEMENT CASH FLOW
HOME EQUITY LINE OF CREDIT
PAY OFF MORTGAGE WITH A REVERSE MORTAGE
– HECM PROGRAM:
– Home Equity Conversion Mortgage
– FHA, Government-backed
---
Rescuing Retirement: A Plan to Guarantee Retirement Security for All Americans (Columbia Business School Publishing)
---
Rewirement: Rewiring The Way You Think About Retirement!
No One Investment this episode.
No stock mentions in this episode.
Teresa Ghilarducci from the
WEALTHTRACK
Archives:
AMERICA'S DO-IT-YOURSELF SYSTEM IS FAILING MANY RETIREES. ANSWERS FROM TWO RETIREMENT EXPERTS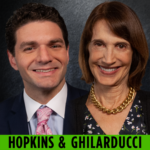 Why are so many American seniors facing downward mobility in retirement? Retirement experts Teresa Ghilarducci and Jamie Hopkins have answers and solutions.
THE DO-IT-YOURSELF RETIREMENT SYSTEM ISN'T WORKING. RETIREMENT PRO TERESA GHILARDUCCI HAS SOLUTIONS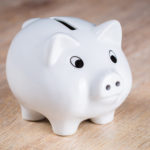 NEW THIS WEEK:
The retirement crisis is real. 40% of older, middle-class workers and their spouses will fall into poverty or near poverty in retirement. Economist and retirement expert Teresa Ghilarducci says the U.S.' 40-year experiment with do-it-yourself retirement is seriously flawed, but there are ways to fix it.
If the archive episodes do not appear here, please turn off, or whitelist this site, in your ad blocker extension, or allow javascript.
No Web EXTRA this week.

Tagged with: episode_1641