The Covid pandemic has caused many of us to reassess multiple aspects of our lives: where we live and work, how we spend our time and money, and who we spend our time with. It has also had a big impact on retirement planning. According to a comprehensive study, first conducted in 2019 by Edward Jones and Age Wave and updated several times since, there are four pillars to a fulfilling retirement: health, family, purpose, and finances.
In the most recent survey, The Four Pillars of The New Retirement: What a Difference a Year Makes, here's how retirees ranked the important elements to achieving what the study calls "optimal well-being":
85% of retirees said having good physical/mental health was key
77% ranked having family and friends that care about me
69% emphasized having a sense of purpose in life
…and 59% of retirees said being financially secure
More emphasis on quality of life over financial success now permeates all adult demographics.
Regardless of how we feel about our lives, the reality is financial security is an important element of achieving all of the other desirable goals, which is where this week's guest.
She is retirement expert Mary Beth Franklin. Franklin is a certified financial planner, award-winning personal finance journalist, contributing editor at InvestmentNews, host of the podcast "The Retirement Workshop" and the social security expert author of the ebook Maximizing Social Security Retirement Benefits now available in the 2022 edition.
WEALTHTRACK Episode #1830 broadcast on Janurary 21, 2022
Listen to the audio-only version here:
---
Explore This Episode
We have compiled additional information and content related to this episode.
MARY BETH FRANKLIN
Retirement Planning & Social Security Expert
Contributing Editor, InvestmentNews
Author, Maximizing Social Security Retirement Benefits
---
LEARN MORE
The definition of a successful retirement and life, in general, has changed during the pandemic. A recent survey discovers just how much priorities have shifted.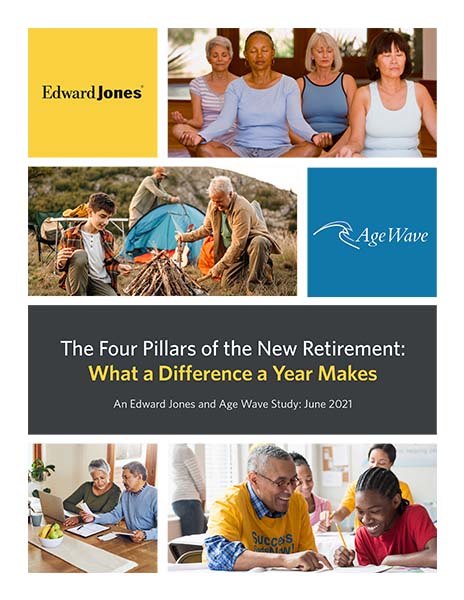 The lives of working women were hit particularly hard during the pandemic with consequences for their retirement security.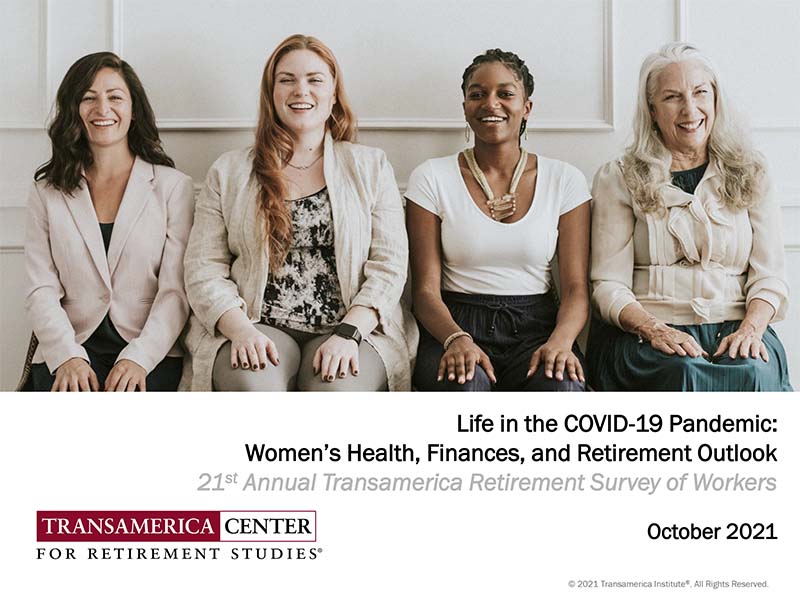 ---
ACTION POINT
CONSIDER HOW TO OPTIMIZE YOUR WELL-BEING IN RETIREMENT
THE FOUR PILLARS OF A FULFILLING RETIREMENT:

Having Good Physical/mental health

Having family and friends that care about you

Having a sense of purpose in life
---
BOOKSHELF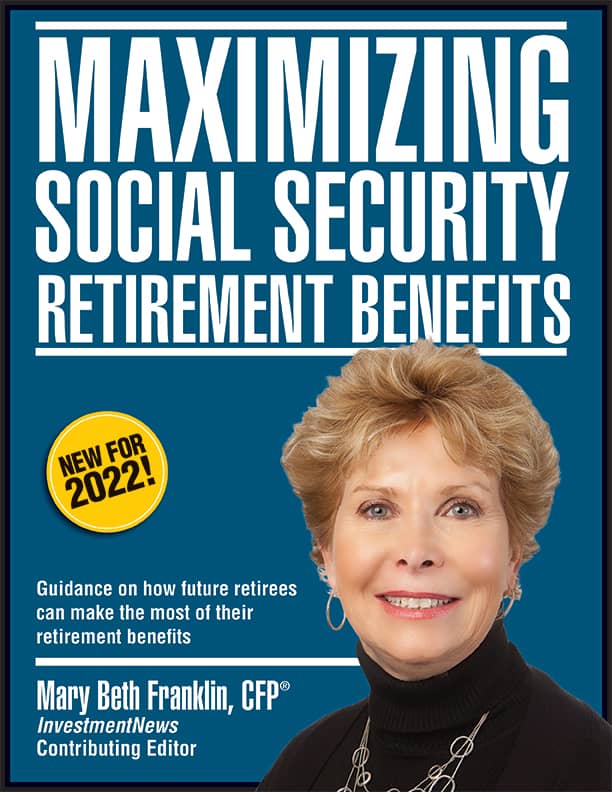 Download the 2022 version of Mary Beth Franklin's ebook, Maximizing Social Security Retirement Benefits for $29.95
---
ONE INVESTMENT
MAXIMIZE SOCIAL SECURITY
Social Security is "best and cheapest annuity"
Guaranteed, inflation-adjusted income for life
Learn strategies to get biggest benefits
---
ARCHIVES
Mary Beth Franklin from the WEALTHTRACK Archives:
---
WEB EXTRA
PANDEMIC PLUSES
How has the pandemic changed your life? Personal finance expert Mary Beth Franklin cites an improvement and blessing.