A rare interview with Great Investor, Steven Romick of FPA Crescent Fund. Romick describes how he is keeping his five-star rated fund on top by balancing the forces of inflation and deflation and continuing his contrarian, value-oriented strategies.

WEALTHTRACK Episode #917; Originally Broadcast on October 19, 2012
Listen to the audio only version here:
Steven Romick
Explore This Episode
We have compiled additional information and content related to this episode.
[wptabs mode="horizontal"] [wptabtitle]Guest Info[/wptabtitle] [wptabcontent]
Steven Romick
Portfolio Manager
FPA Crescent Fund[/wptabcontent] [wptabtitle] Newsletter[/wptabtitle] [wptabcontent]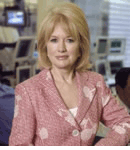 Tomorrow marks the 25th anniversary of the 1987 market crash. On October 19, 1987, Black Monday as it is called, the Dow plunged 508 points, a stunning 23% drop which still remains the largest percentage decline in history. From the perspective of a quarter of a century, the event looks almost benign. The Dow closed about two percent higher on the year and is now up more than seven fold from its 1738.74 Black Monday close. It turns out the prolonged bear markets of the early 2000's and the more recent, financial crisis induced, 54% peak-to-trough decline in the Dow were far more damaging.One of the hallmarks of Great Investors is their ability to adapt to changing circumstances and not lose their focus while doing so. The famous Rudyard Kipling poem "If" says it best:"If you can keep your head when all about you
Are losing theirs…
If you can trust yourself when all men doubt you…This week we have a rare interview with a guest who has proven his mettle in many different market conditions. He is Steven Romick, portfolio manager of the FPA Crescent Fund, which he launched in 1993. According to Morningstar, the five-star rated fund's 10-year annualized returns of nearly 10% have placed it in the top 2% of its fund category. Romick was also a finalist for the Fund Manager of the Decade Award in 2009. I'll begin the interview by talking to Romick about some of the major changes that have occurred since the '87 market crash and how he has adapted his investment approach and strategy to them.On WEALTHTRACK Extra this weekend, Romick will also share an important investment lesson he learned as an undergrad and discuss the key role process plays in his long term strategy.Also on WEALTHTRACK Extra, for the anniversary of the '87 crash we will delve into its history and the lessons learned in an audio podcast with a respected financial historian. Richard Sylla, Henry Kaufman professor of the History of Financial Institutions and Markets and a professor of economics, entrepreneurship and innovation at New York University Stern School of Business will compare the markets then and now and tell us why he is once again optimistic about the outlook for stocks.For those of you who would like to see any of our future programs 48-hours in advance of the broadcast, you can subscribe to our WEALTHTRACK Premium subscription service on our website.Have a great weekend and make the week ahead a profitable and a productive one!Best regards,Consuelo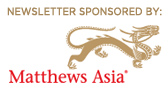 [/wptabcontent] [wptabtitle]Action Point[/wptabtitle] [wptabcontent]
"COMPOUNDERS"
Dominant global businesses

Skilled at reinvesting capital

Margin of safety
Some "compounders" in the FPA Crescent Fund: AON (AON), WPP (WPPGY), Unilever (UNLYF)
INFLATION HEDGE
Own farmland.

"Well, I actually think that, if one could, I think it makes a lot of sense to own farmland. And the reason I say that is, and there's actually certain ways to do it. It's very difficult in the public markets. But the reason why I like farmland is I'm very concerned about, as I've told you, what the government's doing. A lot of people buy gold, and I think gold's a terrific investment, and I'm not suggesting for a moment that it won't be a good investment. But I will opine that gold is something I don't know how to value. I know what it costs to pull up out of the ground; I don't know whether it should be traded at 800 bucks an ounce, or 1,500 or 3,000. I don't know if it really goes to 3,000, if it's not going to 4,000, then will the government take it away from you like they did in the '30s? Make it illegal to own gold for investment purposes. So I don't know.

So what can I own that can benefit in the same way that gold could, in the event there is that huge amount of inflation that comes down the road? Or there's an erosion in fiat currencies, particularly the U.S. dollar? Well, farmland would benefit in that. Benefit from inflation, it would benefit from should the U.S. dollar weaken. But if you do buy a farmland, you've got to make sure you're paying the right price for it, you've got to understand the dirt you're getting. You've got to make sure that the hydrology's right, that it's really got the water. That there's an aquifer, there's irrigation in some form. And you also have to make sure you know how to find the right kind of farmers. So it's not an easy thing for somebody to do by themselves. And we've actually partnered with people to try and invest to go and take advantage of this."

– Steven Romick
[/wptabcontent] [wptabtitle]Transcript[/wptabtitle] [wptabcontent]WEALTHTRACK transcripts are now included in WEALTHTRACK Premium subscriptions. Click here to read the transcript or subscribe.
You can also purchase and download the transcript separately safely and securely with your credit card or PayPal account. You will need the free Adobe Acrobat Reader (Mac/Win) or Preview (Mac) to view and print the transcript.
WEALTHTRACK transcripts are available individually for $4.99. Click here to purchase a copy.[/wptabcontent] [wptabtitle]Bookshelf[/wptabtitle] [wptabcontent]No books available.[/wptabcontent] [wptabtitle]Purchase DVD[/wptabtitle] [wptabcontent]Please check back for availability.[/wptabcontent] [wptabtitle]Archive[/wptabtitle] [wptabcontent]July 1, 2011
"Great Investor," Steven Romick, finalist for Morningstar's Manager of the Decade award, discusses the contrarian investment approach that makes his go anywhere, invest in anything, FPA Crescent Fund one of the best in the business.
[/wptabcontent] [/wptabs]

Tagged with: "grand experiment of printing money" • AIG • Anheuser-Busch in Brazil • AON • Ben Bernanke "learning by doing" • Black Monday • compounders • emerging market exposure through multinational US companies • farmland as an investment • have the markets changed since 1987 • Omnicare • Renault • Rudyard Kipling • Steven Romick • Unilever • Wal-Mart • WPP Group