Great Investor, Steven Romick, Morningstar's 2013 Asset Allocation Fund Manager of the Year has built up one of the largest cash hordes of his career in his FPA Crescent Fund. This noted contrarian says even with his broad investment mandate of investing in any asset class, in any market the bargains are few and far between. He discusses the opportunities he is finding in farmland, real estate loans and some selective stocks.

WEALTHTRACK Episode #1048; Originally Broadcast on May 23, 2014
Listen to the audio only version here:
Steven Romick
Explore This Episode
We have compiled additional information and content related to this episode.
[tabcontent]
[tab]
STEVEN ROMICK
Portfolio Manager, FPA Contrarian Value Strategy
Portfolio Manager, FPA Crescent Fund
[/tab]
[tab]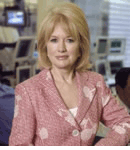 Holding cash is considered by most professional investors to be one of the worst investment choices you can make right now. It yields next to nothing, as it has for the last five years, largely because of Federal Reserve and other central bank policies that have kept short term interest rates at record lows.  And when inflation is taken into account, cash is actually a money losing proposition.
There is, however, a small minority of investors who value cash and are not afraid to hold large amounts of it and its equivalents when conditions warrant.  Warren Buffett is probably the most famous among them.  This week's great investor guest is also one.  He is Steven Romick, lead portfolio manager of the five-star rated FPA Crescent Fund which he launched more than 20 years ago.
Romick and his team were named Morningstar's Allocation Fund Manager of the Year in 2013 because of their "capital preservation and strong stewardship which helped the fund achieve its goal of delivering equity like returns with less equity risk over the long haul."  Since its 1993 inception this go-anywhere, invest- in-anything fund has delivered better than 11% annualized returns besting the stock market and its balanced portfolio benchmarks by substantial margins.
Romick, a proud, self-professed contrarian value investor has been a vocal critic of the Federal Reserve's unprecedented monetary expansion and has become increasingly wary of the rich levels of prices in markets around the world.  
In quarterly letters to clients he has pointed out several indicators of just how expensive markets have become.  One of the most dramatic, which Romick sent to clients in his last annual letter showed stock prices as a percent of GDP.  The value of stocks was worth more than 200% of the economy's total output of goods and services, rivaling the market peaks of the 2000 dot.com bubble.  As the markets have appreciated in recent years, Romick has been reducing his stock and bond exposure and raising his cash positions to the second highest point in the FPA Crescent Fund's history.
47% cash doesn't mean he's gone surfing.  We discuss how he is actively managing the cash, why he expects greater market volatility than we are seeing and where he and his contrarian-minded team are actively looking.  It's probably the last place in the world most of us would want to be.
Have a great Memorial Day weekend and make the week ahead a profitable and productive one.
Best Regards,
Consuelo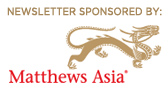 [/tab]
[tab]

Cash Appeal
Adds financial ballast:
Stability and Protection
Adds liquidity and opportunity
Adds a psychological advantage
"Financial Valium"
[/tab]
[tab]
No Bookshelf titles this week.
[/tab]
[tab]

Private Opportunities
First lien real estate loans with a AAA real estate investor
[/tab]
Rosneft, Moscow Exchange
Gazprom, Moscow Exchange
Lukoil, London Stock Exchange
Meggitt PLC, London Stock Exchange
[/tab]
[tab]
PREMIUM subscribers have access to this transcript here.
You can also purchase and download this transcript safely and securely with your credit card or PayPal account for $4.99. You will need the free Adobe Acrobat Reader (Mac/Win) or Preview (Mac) to view and print the transcript.
[/tab]
[tab]
[post-content id=606 show_title="true" show_date="true" show_excerpt="true" show_image="true" ]
[/tab]
[tab]
No False Promises
Steven Romick, Morningstar's 2013 Asset Allocation Fund Manager of the Year, is known for his outspoken and contrarian views. In a recent quarterly letter to shareholders he told them if they believe the market is going to continue to go up, they would be better served having their capital with a manager who is more fully invested.

[/tab]
[/tabcontent] [/tabs]