Stephen Smith, founding portfolio manager of the Legg Mason Brandywine Global Opportunities Bond fund and finalist for Morningstar's 2014 Fixed-Income Fund Manager of the Year is known as a contrarian investor. In an exclusive interview on WEALTHTRACK, Smith takes on consensus views about oil prices, interest rates and global growth and shares where he and his team are finding opportunities in bonds and currencies.
WEALTHTRACK Episode #1140; Originally Broadcast on March 27, 2015
Listen to the audio only version here:
Stephen Smith
Explore This Episode
We have compiled additional information and content related to this episode.
STEPHEN SMITH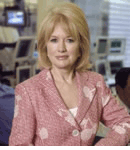 We've all heard the predictions – low interest rates as far as the eye can see. 
European Central Bank President Mario Draghi is sticking to his 1.1 trillion euro easing program, the equivalent of about 1.2 trillion dollars worth of bond buying to keep rates low in the eurozone. His goal: to stimulate economic growth and inflation. 
Numerous central banks around the globe continue to cut rates for the same reasons. Sweden, Denmark and Switzerland all have those astounding negative rates on their short term government debt. That means lenders, who are buying their debt have to pay the countries, the borrowers, for the privilege. As Ken Leech, the Chief Investment Officer of major bond firm, Western Asset Management wrote recently,  quoting Alice in Wonderland, it's getting "Curiouser and curiouser!"
Even the Federal Reserve, which is planning to start raising short term rates in June or September – our sources say September is more likely –  has cut its interest rate forecast for the year. Instead of anticipating short term rates of over one percent by December, it is now targeting .625%.
Then there is the strength of the dollar.  Another universal expectation is that the dollar will continue to strengthen against other major currencies. The rationale is that the U.S. economy will continue to grow, while other economies, in Europe for instance, will struggle. And the interest rates we are offering on our Treasuries, even though meager to us, will be much more attractive than those on other top quality government debt.
Not so fast says this week's Great Investor guest. He is Stephen Smith, Co-Lead Portfolio Manager of Global Fixed Income at Brandywine Global Investment Management, which he joined in 1991 to build its bond business.
Smith is the Co-Lead Portfolio Manager of the highly regarded Legg Mason Brandywine Global Opportunties Fund, which he launched in 2006 and has a history of beating the market and its Morningstar World Bond category since inception. In 2014, Smith and his Co-Portfolio Managers David Hoffman and John McIntyre were nominated for Morningstar's Fixed-Income Fund Manager of the Year award.
A contrarian investor, Smith and his team invest in global bonds and currencies, with an emphasis on government bonds.  In this week's exclusive interview he lives up to his maverick billing. I asked Smith where he disagreed with market expectations.  He takes on consensus views about oil prices, interest rates and the outlook for global growth.
Have a great weekend and make the week ahead a profitable and productive one.
Best Regards,
Consuelo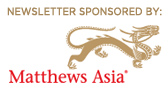 PLAN AN OVERSEAS VACATION TO TAKE ADVANTAGE OF THE DOLLAR'S STRENGTH
No Bookshelf titles this week.

GLOBAL GROWTH STORY
Buy Mexican bonds with 20-30 year maturity
No stock mentions in this episode.
PREMIUM
subscribers have access to this transcript
here
.
You can also purchase and download this transcript safely and securely with your credit card or PayPal account for $4.99. You will need the free Adobe Acrobat Reader (Mac/Win) or Preview (Mac) to view and print the transcript.

STEPHEN SMITH: HOW WORRIED ARE YOU ABOUT THE BONDS IN YOUR PORTFOLIO?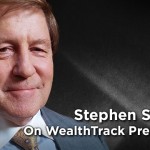 Our Great Investor guest is a maverick bond investor and a WEALTHTRACK exclusive. He is Stephen Smith, long time co-portfolio manager of the five-star rated, Brandywine Global Opportunities Bond Fund which has delivered exceptional returns over the years. For our WEB EXTRA feature Smith discusses what he is doing with his personal portfolio. True to form, he takes a very different path from what you might expect.
Global Thought Leadership II
This week we are showing you additional segments regarding global investing from Consuelo's interview with Stephen Smith, Managing Director and Portfolio Manager of Brandywine Global Fixed Income Strategies.

Tagged with: episode_1140