[box type="shadow"]Maximizing Medicare benefits, Minimizing healthcare costs with Medicare expert Dr. Katy Votava is our Public Television pledge special this week. Watch the episode here. [/box]
In part 2 of our podcast with influential economist David Rosenberg, he addresses the biggest problem currently facing governments, businesses, and consumers as global economies slow, plus where investors can find shelter in the next bear market. Listen to Part 1 here.

WEALTHTRACK Episode #1623; Originally published on December 06, 2019
Explore This Episode
We have compiled additional information and content related to this episode.
[tabcontainer] [tabtext]Guest Info[/tabtext] [tabtext]Newsletter[/tabtext] [tabtext]One Investment[/tabtext] [tabtext]Video Archive[/tabtext] [tabtext]Web Extra[/tabtext] [/tabcontainer]
[tabcontent]
[tab]
DAVID ROSENBERG
Economist & Strategist,
Founder & Chief Economist (as of January 2, 2020),
[/tab]
[tab]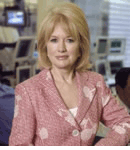 Last week's podcast with influential and outspoken economist David Rosenberg generated a tremendous amount of traffic and comment. We are running part 2 this weekend.
Rosenberg had been predicting the end of both the record-breaking U.S. recovery and bull market this year. Needless-to-say it hasn't happened, and he is the first to admit he missed this year's impressive run in large-cap stocks as a result. However, his recommendation to own long-term Treasury bonds has paid off. Year-to-date the 30-year has delivered about a 20% return.
Rosenberg who is known for seeing emerging economic patterns before most others do, sometimes a couple of years early, is sticking to his guns in forecasting that a U.S. recession is imminent and is very concerned about the damage the record-breaking load of U.S. and global debt, what he  calls "the mother of all credit bubbles on steroids" will have when it occurs.
What was intended as one session with us turned into two because he had so much evidence to share about global and domestic conditions and the state of the financial markets.
Last week he made his case for recession. This week his focus extends to the markets and recession resilient investments.
As we mentioned last week, Rosenberg is launching his own macro research and strategy firm in January, Rosenberg Research and Associates. He explains why he decided to make that long-held dream a reality in our EXTRA feature on WEALTHTRACK.com. In the meantime, he remains as Chief Economist and Strategist at Toronto based wealth management firm, Gluskin Sheff.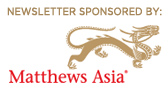 [/tab]
[tab]
LOWER INTEREST RATES BENEFICIARY
Buy the 30 Year U.S. Treasury Bond
Interest rates decline in a slowing economy
30 Year Treasury Bond traditionally appreciates in recession and bear market
Considered a safe, liquid investment, non-correlated to equity market
[/tab]
[tab]
David Rossenberg from the WEALTHTRACK Archives:

If the archive episodes do not appear here, please turn off, or whitelist this site, in your ad blocker extension, or allow javascript.
[/tab]
[tab]
CHASING HIS DREAM
Influential macro and market economist David Rosenberg just announced the launch of his own firm, Rosenberg Research and Associates fulfilling a long-held dream.

[/tab]
[/tabcontent] [/tabs]