Why are events in Greece and China so important to investors? In a rare interview, top performing, five-star rated Portfolio Manager, Brian Singer of the William Blair Macro Allocation Fund explains why macro matters.
WEALTHTRACK Episode #1210; Originally Broadcast on August 28, 2015
Listen to the audio only version here:

Explore This Episode
We have compiled additional information and content related to this episode.
[tabcontent]
[tab]
BRIAN SINGER
[/tab]
[tab]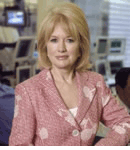 Most of the top rated money managers we interview on WEALTHTRACK are what are called "bottom up" investors, they build their portfolios one security at a time, stock by stock, bond by bond by carefully analyzing the fundamentals of the security itself, the company it represents, the business it's in, and the customers it serves.
This week's guest, Brian Singer, takes a different approach. He is what is known as a
macro investor.  Singer is Portfolio Manager of the William Blair Macro Allocation Fund which he and his team launched when they joined William Blair in late 2011.
The Macro Allocation Fund is rated five-star by Morningstar and has outperformed its Multialternative category handily over the last three years with over 9% annualized returns.   
Prior to joining William Blair, Singer was the head of investment strategies at his namesake firm, Singer Partners and prior to that was head of global investment solutions and Americas chief investment officer for UBS Global Asset Management.    
Singer's top down approach doesn't involve choosing individual securities. It does mean actively managing across asset classes, geographies, currencies and risk themes.   
We'll find out why he strongly believes that macro matters for individual investors. He will also share his "One Investment" idea for a long-term, diversified portfolio.
Have a great weekend and make the week ahead a profitable and productive one.
Best Regards,
Consuelo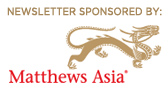 [/tab]
[tab]

INVEST SOME MONEY IN EMERGING MARKET STOCKS
Most dynamic long-term growth
Belong in long time horizon, growth part of portfolios
[/tab]
[tab]
No Bookshelf titles this week.
[/tab]
[tab]

GROWTH ADVANTAGE
Invest in emerging markets stocks
Growing populations
Increased integration of their economies worldwide
Contribution to world growth
[/tab]
[tab]No stock mentions in this episode.[/tab]
[tab]
PREMIUM subscribers have access to this transcript here.
You can also purchase and download this transcript safely and securely with your credit card or PayPal account for $4.99. You will need the free Adobe Acrobat Reader (Mac/Win) or Preview (Mac) to view and print the transcript.
[/tab]
[tab] This is Brian Singers first appearance on WEALTHTRACK
[/tab]
[tab]
BITCOIN POTENTIAL
Five-star fund manager, Brian Singer invests in multiple asset classes around the globe, including currencies in his William Blair Macro Allocation fund. It turns out he is fascinated by the virtual currency, Bitcoin as well as blockchain encryption, the technology behind it.

[/tab]
[/tabcontent] [/tabs]