What are the biggest financial game changers of this decade?  The unprecedented cycle of global central bank easing and low interest rates? The dramatic decline in oil prices? Fort Washington Advisors' Nick Sargen discusses the economic and market moving shifts in energy, inflation and central bank policy – and what they mean for investors.
WEALTHTRACK Episode #1134; Originally Broadcast on February 13, 2015
Listen to the audio only version here:
Sargen: Financial Game Changers
Explore This Episode
We have compiled additional information and content related to this episode.
NICHOLAS SARGEN
Senior Investment Advisor, Fort Washington Investment Advisors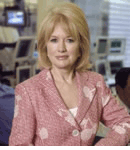 If I were to pick the biggest financial game changer of the decade so far, it would be the unprecedented cycle of global central bank easing. Ed Hyman's top economic group at Evercore ISI has counted more than 500 easing moves over the past three plus years, with no letup in sight.
In recent weeks countries including India, Egypt, Peru, Turkey, Canada, Denmark,  Russia and Australia have cut rates. Other central banks including those in China and Europe have eased credit in other ways.
As we have reported numerous times on WEALTHTRACK,these low interest rates have been sending investors to other asset classes for higher returns. The U.S. stock market in particular has benefitted.  Hyman's group believes stocks will continue to do so. 
The other big game changer in the near term has been the dramatic decline in oil prices, which have fallen more than 50% since the middle of last year.
As this week's guest, Nick Sargen will discuss, that is a net positive for the U.S. economy. His research shows that the last two times oil prices plummeted, in 1986 and between 1997 and 1998, the U.S. economy experienced strong growth. 
Falling oil prices are a major contributor to another game changer, low to declining inflation rates. Inflation has slowed in virtually all of the developed countries, the U.S. Europe and Japan and in many developing nations including China, India and Mexico.  There are only a few notable exceptions, like Russia and Brazil where inflation is taking off.
This week's guest is tracking all of these trends and advising clients about them.
Nicholas Sargen is Chief Economist and Senior Investment Advisor at Fort Washington Investment Advisors, the asset management arm of Western & Southern Financial Group which has close to $50 billion in assets under management.
Until last year, Sargen was the Chief Investment Strategist at Fort Washington for more than a decade. Prior to that he held several high ranking positions at major Wall Street firms, as well as worked at the Treasury department and a regional Fed. 
We will discuss the significance of these game changers on the economy and markets and what they mean for investors.   
We also have an EXTRA interview with Nick Sargen available exclusively online.  If you have comments or questions, please connect with us via Facebook or Twitter.
Finally, I want to note with sorrow the passing of a great American this week. John Whitehead was a World War II hero, who skippered landing craft onto Omaha Beach during the first wave of the Normandy invasion. He was a legend on Wall Street for leading Goldman Sachs to the "forefront of investment banking" in the 1970's and 1980's and for establishing the firm's business principles, emphasizing "effort and ethics". But he was also a dedicated public servant and active, engaged philanthropist. At 80 he agreed to be Chairman of the Lower Manhattan Development Corp to rebuild the World Trade Center site and revitalize downtown Manhattan after 9/11.
I had the privilege of knowing John through his leadership at the Museum of American Finance, where the Whitehead Award for Distinguished Public Service and Financial Leadership is given every year. He personally approved each honoree including this year's recipient, Carlyle Group's David Rubenstein, given just a few weeks ago.
John was a true inspiration and role model. He made a huge and positive difference to all of the institutions he served and to those of us fortunate enough to know him. 
Have a great weekend and make the week ahead a profitable and productive one.
Best Regards,
Consuelo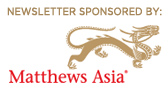 KNOW WHAT YOU OWN, ESPECIALLY IN YOUR BOND PORTFOLIOS
Record low interest rates
Bond portfolios are expensive
Yields are extraordinarily low
No Bookshelf titles this week.

UPSIDE OIL POTENTIAL
SPDR S&P Oil & Gas Equipment & Services ETF (XES)
Price: $27.02 on 2/11
52-week range: $23.61 – $49.63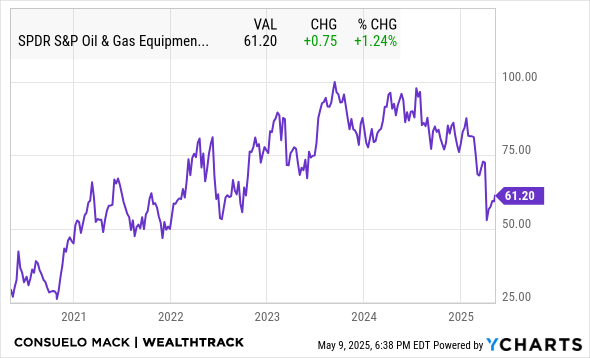 PREMIUM
subscribers have access to this transcript
here
.
You can also purchase and download this transcript safely and securely with your credit card or PayPal account for $4.99. You will need the free Adobe Acrobat Reader (Mac/Win) or Preview (Mac) to view and print the transcript.
SARGEN: QUANTITATIVE EASING BY THE EUROPEAN CENTRAL BANK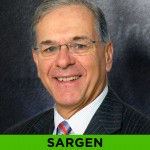 In this WEALTHTRACK exclusive, veteran international economist and strategist Nick Sargen joins us to examine the significance and impact of the most recent quantitative easing announcement by the European Central Bank and the cumulative effect of the more than 500 easing moves by central banks over the last three years. Sargen is the Chief Economist and Senior Investment Advisor at Fort Washington Investment Advisors, the asset management arm of Western & Southern Financial Group, which has close to $50 billion under management.
WILBY & SARGEN: GLOBAL DANGERS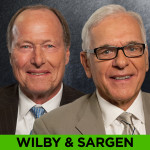 How vulnerable are the markets? Despite rising geopolitical conflicts and uncertainty surrounding the Federal Reserve's exit plan from its unprecedented monetary expansion, U.S. stock and bond markets are trading near record highs. Two veteran global investors, private investor William Wilby, formerly of number one ranked Oppenheimer Global Fund and Fort Washington Investment Advisors' Chief Economist and Senior Investment Advisor Nicholas Sargen share their perspective and strategies.
SARGEN & KIM: THE BUILDING BLOCKS FOR FINANCIAL SECURITY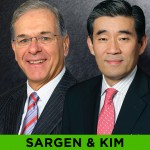 Two Chief Financial Officers of two top-rated insurance companies, New York Life's John Kim and Western & Southern's Nick Sargen share their portfolio strategies.
SARGEN & LIPSKY: THE DECLINE OF U.S. FINANCIAL DOMINANCE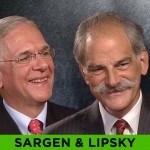 It has been four years since the start of the worst financial crisis in the post war era. It feels like a lifetime to me. Lehman Brothers filed for bankruptcy in September 2008, tipping the world into a systemic financial meltdown which we have been recovering from ever since. It's helpful to step back every once and while and see how far we have come since the market lows of March 2009, when the S&P closed under 700. It has more than doubled since then, but oh what a ride it has been!
MORE FROM THE
WEALTHTRACK

ARCHIVES:
SARGEN: DIFFERENT PERSPECTIVE
Last year, veteran international economist and investment strategist Nicholas Sargen stepped back from his full time, 11 year stint as Chief Investment Officer at Fort Washington Investment Advisors to become the firm's Chief Economist and Senior Investment Advisor. Prior to that Sargen had worked in top investment positions at major firms including JPMorgan Chase and Salomon Brothers, as well as spending time at the Federal Reserve Bank of San Francisco and the U.S. Department of Treasury. In this week's EXTRA he talks about how his perspective has changed, now that he is out of the daily money management business.

Tagged with: episode_1134