An exclusive get-together with two outstanding value investors! Wally Weitz, whose flagship Weitz Partners Value Fund is celebrating its thirty year anniversary, and Tom Russo, with his market-beating Semper Vic Partners Fund, will discuss the different places each is finding value and why Warren Buffet is their investment hero.
WEALTHTRACK Episode #1028; Originally Broadcast on January 03, 2014
Listen to the audio only version here:
Wallace Weitz & Tom Russo
Explore This Episode
We have compiled additional information and content related to this episode.
[tabcontainer] [tabtext]Guest Info[/tabtext] [tabtext]Newsletter[/tabtext] [tabtext]Action Point[/tabtext] [tabtext]One Investment[/tabtext] [tabtext]Stock Mentions[/tabtext] [tabtext]Transcript[/tabtext] [tabtext]Video Archive[/tabtext] [tabtext]Web Extra[/tabtext] [/tabcontainer] [tabcontent] [tab]
WALLACE WEITZ
President and Founder, Weitz Funds
Portfolio Manager, Weitz Partners Value Fund
TOM RUSSO
Partner, Gardner Russo & Gardner
General Partner, Semper Vic Partners, L.P.
[/tab] [tab]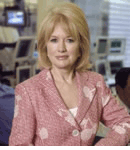 Happy New Year! I say that with a grain of salt because the first trading day of 2014 was like a mild hangover after a fantastic party. The party happened last year with the Dow Industrials and S&P 500 registering their biggest gains in more than 15 years. The Dow had a 27% advance and the S&P 500 a 30% surge in 2013. Both benchmarks slipped a little under one percent today. It was the S&P's first negative start to a new year since 2008.
This week, for our first show of the New Year, we have a WEALTHTRACK exclusive with two outstanding value investors together on television for the first time, although they are good friends and have known each other for many years.
Wallace Weitz is the founder, president and portfolio manager of the Weitz Funds where he started the flagship Weitz Partners Value Fund as a private partnership thirty years ago. Since its 1983 launch, this Morningstar favorite has racked up   annualized returns of 12.9% beating both the market and his peers. Weitz now co-manages Partners Value, as well as the Weitz Value Fund and Hickory Fund, but is still the sole manager of the Partners III Opportunity Fund.
Although his funds tend to have low turnover rates, Weitz is an active manager. He will go through periods where the values in the market are so compelling to him that he becomes fully invested. Other times, such as now when he sees limited opportunities, he will trim positions and raise large amounts of cash. Partners Value is currently about 30% in cash.
Tom Russo is a partner in the investment advisory firm Gardner, Russo & Gardner where he has run the Semper Vic Partners Fund for nearly a quarter of a century. Since Semper Vic's 1990 launch, it has also delivered 12.9% annualized returns. Russo, who also has very low turnover in his funds tends to stay fully invested and specializes in holding global brand name companies. Most are based overseas and many are family controlled.
Although their view of the values in the market are very different as are most of their holdings, they have one big thing in common. Berkshire Hathaway is one of the largest holdings in each of their portfolios and they are huge fans of Warren Buffet.  Before we discuss those similarities, I'll ask them about where they diverge- how difficult it is to find value in the current market?
In our EXTRA this week, you'll also hear from Wally Weitz on why he is selling shares of the company to his longtime employees.
Have a great weekend and make the week- and the year- ahead a profitable and a productive one.
Best regards,
Consuelo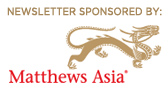 [/tab] [tab]
MAKE SURE YOU HAVE SOME "BORING" INVESTMENTS IN YOUR PORTFOLIO
[bliptv id="h_Btg5ntfgA"]
[/tab] [tab]
RUSSO: EXTRA RETURN KICKER
Heineken Holding N.V. (HEIO)
(trades on Euronext/Amsterdam)
Price: €45.22 on 1/02/14
52-week range: €40.63 – €50.91
"…the holding company gives us a little bit of an extra return kicker, because it's the vehicle through which the family, the Carvalho family controls the company, but it trades at a perennial discount to the operating company shares, so we buy it at a discount, but as it sits today it trades for about six and a half times enterprise value of the EBITDA which is one measure of cash flow multiple, and it trades for about 12 times net income, a little less than that. It's delivered to us investors because of the vision and control of Charlene and Michel Carvalho, the Heineken heirs, a vastly expanded universe in which they can invest going forward. So they are 20% exposed to developing emerging markets 10 years ago. They're 70% exposed to developing emerging markets today. That includes FEMSA in Mexico, Asia Pacific, India."
– Tom Russo
WEITZ: MANAGEMENT REINVENTION 
Liberty Media Corporation, Class A (LMCA)
Price: $144.44 on 1/02/14
52 week range: $101.00 – $159.33

"It's now at the moment about 100 and some dollars a share worth of Sirius XM radio which they got for zero cost, and another $35 or so of Charter Communications which they are now using to try to go after Time Warner. You have John Malone. You also have another $10 or so of their public companies and another $10 of private companies, but you have a pool of really good assets in the hands of an active, smart, good manager, so it will look totally different five years from now. It'll look totally different 10 years from now, but if somebody had to put something away, that would work."
– Wally Weitz
[/tab] [tab]
Nestle SA ADR (NSRGY)
Berkshire Hathaway (BRK.B)
International Business Machines Corp. (IBM)
Exxon Mobil Corporation (XOM)
TransDigm Group Inc. (TDG)
Scripps Networks Interactive Inc. (SNI)
Valeant Pharmaceuticals International Inc. (VRX)
Liberty Media Corporation, Class A (LMCA)
[/tab] [tab]
The transcript is available to WEALTHTRACK Premium subscribers here. You can also purchase and download this transcript safely and securely with your credit card or PayPal account for $4.99. You will need the free Adobe Acrobat Reader (Mac/Win) or Preview (Mac) to view and print the transcript.
This transcript is available  here. You can also purchase and download this transcript safely and securely with your credit card or PayPal account for $4.99. You will need the free Adobe Acrobat Reader (Mac/Win) or Preview (Mac) to view and print the transcript.
[/tab] [tab]
Russo from the Archives
August 19, 2011
Two money managers finding value in two different stock classes. Both have beaten the markets, with less than market risk over the long term. Noted value investor Tom Russo focuses on strong global brand name companies, while Royce and Associates David Nadel specializes in international small company stocks including gold mining shares.
[bliptv id="hs5mgs7TDQA"]
February 14, 2009
We'll talk to a skilled money manager in the Warren Buffet tradition, Tom Russo, who focuses on global brand companies for private accounts at his firm Gardner Russo and Gardner. We'll also talk to the only stock mutual fund manager to post a positive return in 2008- we'll ask Tom Forester of the Forester Value Fund how he intends to make money this year. Plus we'll assess the risks and opportunities in the beaten down bond market with Randall Forsyth, credit columnist and the Editor of Barron's Online.
[bliptv id="hs5m7O1GAA"]
Weitz from the Archives
March 26, 2010
As investors continue to flee U.S. stocks why two top money managers are looking for opportunities in the American market. Noted value investor Wally Weitz and legendary global investor Bill Wilby share where they are finding lasting value.
[bliptv id="hs5mgdDwOQA"]
August 23, 2008
Difficult markets call for tough decisions. A veteran portfolio manager discusses his investment approach. Wally Weitz of the Weitz Value funds weighs in on his Warren Buffet approach to investing, which is going through a rough patch this year. Scott Budde heads TIAA-CREF's Global Social and Community Investing Department and oversees its socially screened funds. Plus the CEO of Barclays huge exchange-traded funds business, Lee Kranefuss will update us on developments in that booming business.
[bliptv id="hs5mycIwAA"]
[/tab] [tab]
WALLY WEITZ:  "THE PARTNERSHIP"
Weitz Funds is a tightly knit group, some of whom have worked with Wally Weitz for many years. Hear Weitz explain why he's selling company shares to the employees and the significance of that partnership.
Watch the clip here.
[/tab] [/tabcontent] [/tabs]