An exclusive interview with small cap stock pioneer Chuck Royce who says small, top quality companies are selling at bargain prices.

WEALTHTRACK Episode #1301; Originally Broadcast on June 24, 2016
Listen to the audio only version here:
Explore This Episode
We have compiled additional information and content related to this episode.
CHARLES ROYCE
Founder & Portfolio Manager,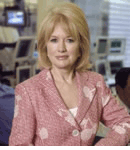 It's hard to believe our twelfth season of WEALTHTRACK on Public Television starts this week!  Our goal then and now is to help our viewers build long-term financial security, through disciplined, diversified investing, with advice from some of the top professionals in the business.
We are continuing that tradition this week with an exclusive interview with Charles "Chuck" Royce, founder of the Royce Funds, a pioneer in small cap stocks. Royce is a value investor with a long history of market outperformance with less than market volatility. However, as happens with even the best investors, he has just been through a multi-year period where his funds have not beaten the market.
There have been two widely recognized features of the stock market's recovery since the 2009 low.
First of all, growth has outperformed value by a considerable margin. A good example is what has happened with the small company stock benchmarks, the Russell 2000 indexes. The Russell 2000 Growth Index has delivered 15% annualized returns since 2009, outpacing the Russell 2000 Value index's 12% annualized performance.
Secondly, passive indexes have outperformed the vast majority of active stock managers. Although less pronounced with small cap stocks, it is really evident in the large cap universe. The Russell Large Cap 1000 Index experienced nearly 15% annualized returns, whereas actively managed large cap mutual funds delivered just under 13%.
Royce believes we are seeing a reversal of both of those trends now and that they will last. He will explain why.
Royce founded The Royce Funds in 1972. He recently announced the completion of a multi-year succession plan where he will remain Chairman, step down as CEO and focus on his first love, stock picking. He will continue to be the Lead Manager on his flagship Royce Pennsylvania Mutual Fund, which he has been running since 1972, as well as several other Royce funds, including Premier and Total Return.
If you miss the show on air this week, you can always watch it on our website.  It's available to ourPREMIUM viewers right now and to everyone else over the weekend. We also have a brief EXTRAinterview with Chuck Royce available exclusively online.  As always, we welcome your feedback via the Contact Us link on our website, Facebook or Twitter.
Have a great summer weekend and make the week ahead a profitable and productive one.
Best Regards,
Consuelo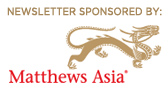 BE AWARE OF THE MARKET RISK IN INDEX FUNDS
BASIC INDEX FUNDS' ADVANTAGES
Broad, unfiltered & unhedged exposure to market
Low fees and tax consequences
BASIC INDEX FUNDS' DISADVANTAGES:
Exposure to all companies in index: good & bad, expensive and cheap, profitable & unprofitable
No Bookshelf titles this week.

BRAND NAME BANK TECHNOLOGY
Diebold Inc (DBD)
Price: $25.97 on 6/22/16
52-week range: $22.84 – $37.98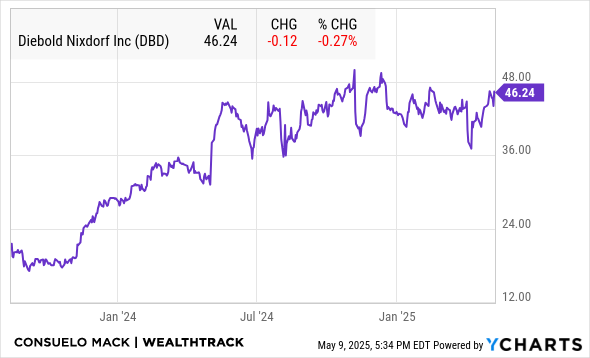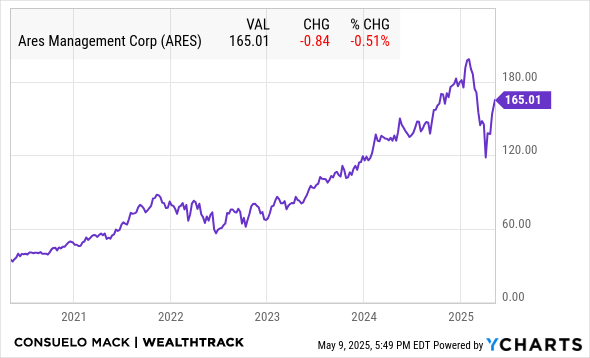 Lazard Ltd (LAZ)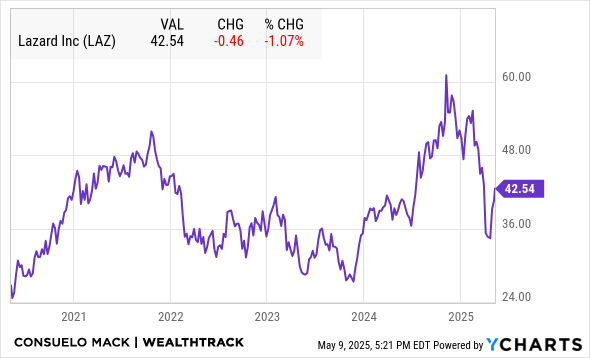 Cognex Corp (CGNX)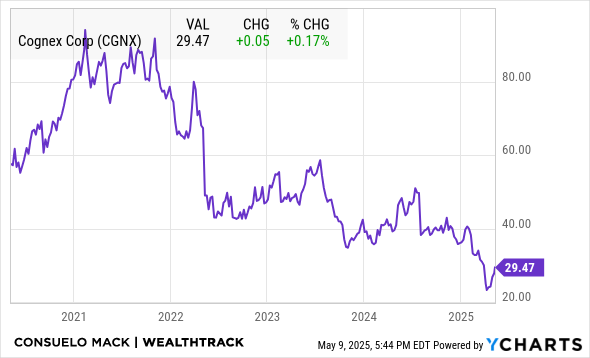 Lincoln Electric Holdings Inc (LECO)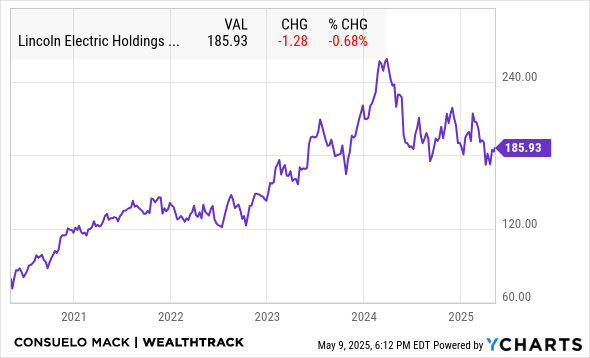 WEALTHTRACK PREMIUM subscribers can access your copy here, otherwise this transcript is available here for purchase.
More information regarding WEALTHTRACK transcripts can be found here
Charles Royce from the
WEALTHTRACK
archives:
CHARLES ROYCE: CHANGING MARKETS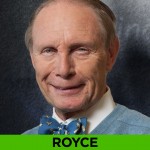 In a WEALTHTRACK exclusive, Great Investor, Charles "Chuck" Royce, warns us not to read too much into recent super-sized stock returns, particularly off the 2009 market lows. He predicts quality companies will once again lead over speculative ones and active managers to overtake passive index strategies. This small cap pioneer, for one, has been doing that for decades
CHARLES ROYCE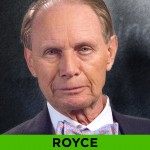 An exclusive interview with small-company stock pioneer Charles "Chuck" Royce. The Royce Fund's Great Investor shares his forty years of lessons learned in the markets, what's changed and what still works for long-term investment success.
CHARLES ROYCE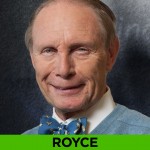 An exclusive interview with legendary "Great Investor" Charles "Chuck" Royce. Royce pioneered investing in small company stocks with his Royce Pennsylvania Mutual Fund forty years ago this year. He'll explain why high quality small cap stocks are undervalued compared to large cap stocks right now and the advantages they offer to investors from the vantage points of portfolio diversity, international exposure and income, three characteristics normally not associated with the small cap universe.
CHARLES ROYCE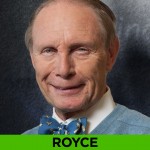 An exclusive interview with legendary portfolio manager Chuck Royce. The small company stock guru explains how he has beaten the market with less risk over the last 35 years and why small is still beautiful.
MANAGING MONEY FOCUS
Half a century ago Chuck Royce identified small company stocks as a distinct asset class full of attractive investment opportunities.  Starting with his flagship Royce Pennsylvania Mutual fund in 1972 he built a pioneering, small-cap oriented investment management firm, Royce & Associates which now has 18 micro, small and mid-cap focused mutual funds, several of them run by Royce himself.  The firm recently announced its founder would retire from the day to day management duties as CEO and focus solely on managing money.


Tagged with: episode_1301