In an era of negative bond yields, it has rarely been more challenging to make money in the world's fixed income markets. On this week's WEALTHTRACK, veteran Portfolio Manager, David Rolley of the Loomis Sayles Global Bond fund explains how he and his team are both protecting their portfolios and seeking outsized returns in some out of the way places.
WEALTHTRACK Episode #1143; Originally Broadcast on April 17, 2015
Explore This Episode
Listen to the audio only version here:
David Rolley
We have compiled additional information and content related to this episode.
DAVID ROLLEY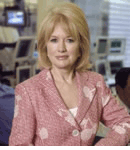 A recent Wall Street Journal headline put it succinctly: "New Era in Bonds: Zero Yield, or Less".  For the first time ever, a country, in this case Switzerland, sold a 10-year bond that gives investors a yield below 0%.
That negative yield means investors who bought the bonds when they were issued will not get all of their principal back at maturity in ten years. They will actually lose money. That's not supposed to happen when you buy a top-rated government bond.
It also turns the whole borrower/lender relationship on its head. Why are investors paying Switzerland to lend the country money? It's a question we will discuss with this week's veteran bond manager guest.
Another phenomenon, with the potential to roil the bond markets is the relationship between supply and demand. It has changed dramatically since the financial crisis and the changes are not favorable to investors.
Liquidity, the ability to trade bonds easily, has deteriorated.
Dealer inventories of corporate bonds have plummeted as banks and other traditional market makers have withdrawn from the market, under pressure from new laws and rules put in place after the financial crisis. However, while dealers reduce their supply, the size of the market has soared as more companies issue bonds and more investors buy them. The problem is, without big dealers, it is getting harder to buy and sell bonds quickly, particularly in size.
These are just two of the challenges facing bond investors today.
This week's guest, David Rolley, is more than up to the task. Rolley is Co-Team Leader of Loomis Sayles' Global-Fixed Income Group and Emerging Market Debt Group.  He's also Co-Portfolio Manager of several funds, including the Loomis Sayles Global Bond Fund , a Morningstar Silver medalist, and the Loomis Sayles Global Equity and Income Fund which is ranked four star by Morningstar, and which he co-manages with bond legend Dan Fuss.
We will discuss how Rolley and his team seek to both protect their portfolios and seek outsized returns in some out of the way places.
If you'd like to see the show before it airs, it is available to our PREMIUM subscribers right now.  We also have an EXTRA interview with Rolley, available exclusively on our website.
Plus, WEALTHTRACK is now available on a YouTube Channel.  So if you are unable to join us for the show on television, you can watch it on our website, WealthTrack.com, or by subscribing to our YouTube Channel.
Have a great weekend and make the week ahead a profitable and productive one.
Best Regards,
Consuelo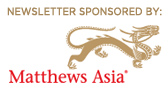 CONSIDER INVESTING IN INDIA
Business friendly leadership under Prime Minister Narendra Modi
Most dynamic of the BRICs
World's largest democracy, established rule of law,vibrant and growing entrepreneurial middle class
No Bookshelf titles this week.

BETTER OUTLOOK
Buy short maturity, corporate, dollar-pay, emerging market debt
"Right balance" of maturity, safety, current income and eventual payoff
No stock mentions in this episode.
PREMIUM
subscribers have access to this transcript
here
.
You can also purchase and download this transcript safely and securely with your credit card or PayPal account for $4.99. You will need the free Adobe Acrobat Reader (Mac/Win) or Preview (Mac) to view and print the transcript.
David Rolley & Rupal Bhansali: The Tug of War Between Stocks and Bonds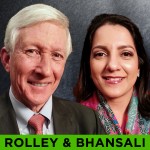 Two global investors, both with excellent track records- one in stocks, the other in bonds- are our WEALTHTRACK guests this week. Rupal Bhansali is a star global stock manager who is now the Chief Investment Officer of International Equities at Ariel Investments.  David Rolley is co-head of the Global Fixed Income Group at Loomis Sayles and co-portfolio manager of the firm's flagship Loomis Sayles Global Bond Fund.
They discuss the balancing act between stocks and bonds in their global markets outlook. 
LEFT BRAIN / RIGHT BRAIN
Loomis Sayles' David Rolley has been overseeing global bond and emerging market portfolios and research for more than three decades. What he does in his spare time has little to do with his left brain, business skills and everything to do with his right brain, creative side.