Renowned Yale economist and "Financial Thought Leader" Robert Shiller tells Consuelo why he believes home prices could suffer a double dip, and stock prices are not cheap.
WEALTHTRACK Episode #0616; Originally Broadcast on April 16, 2010
Listen to the audio only version here:
Robert Shiller
Explore This Episode
We have compiled additional information and content related to this episode.
[tabcontent]
[tab]
ROBERT SHILLER

Professor of Economics, Yale University Chief Economist and Co-Founder, MacroMarkets, LLC
[/tab]
[tab]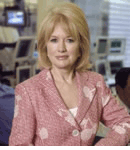 Newsletter available soon.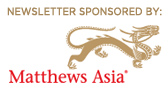 [/tab]
[tab]
Action Point available soon.
[/tab]
[tab]Bookshelf titles available soon[/tab]
[tab]One Investment available soon.[/tab]
[tab]Stock mentions available soon.[/tab]
[tab]This transcript will be available soon. More information regarding WEALTHTRACK transcripts can be found here[/tab]
[tab]
[/tab]
[tab] [/tab]
[/tabcontent] [/tabs]