Robert Kleinschmidt, long-time Portfolio Manager of the Tocqueville Fund and a well-known contrarian on Wall Street. He was bullish on stocks when every one was calling for the death of equities. He pooh poohed the effect the election and the fiscal cliff would have on the market. Now he has a very contrarian view of the Fed's unprecedented policy to keep interest rates low.
WEALTHTRACK Episode #947; Originally Broadcast on Month 17, 2013
Listen to the audio only version here:
Explore This Episode
We have compiled additional information and content related to this episode.
[wptabs mode="horizontal"]
[wptabtitle]Guest Info[/wptabtitle]
[wptabcontent]ROBERT KLEINSCHMIDT
CEO, President, Chief Investment Officer
Tocqueville Asset Management [/wptabcontent]
[wptabtitle] Newsletter[/wptabtitle]
[wptabcontent]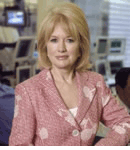 This week we have an exclusive interview with Robert Kleinschmidt, long-time portfolio manager of The Tocqueville Fund and a self-described "authority resistant trouble maker" who revels in investing where others fear to tread.
One place some other prominent investors have been fleeing is Apple stock. Hedge funds including Tiger Global Management, Appaloosa Management and Tudor Investment Corp all reported selling large stakes in the first quarter when the stock fell 17%. As they were leaving, Kleinschmidt was buying. A year ago he told us he would probably be the last person on earth to buy Apple because the stock was priced for perfection. No more! He discusses Apple on this week's program.
Another investment that is under severe selling pressure is gold. It's being pummeled again this week. Gold for June delivery closed at $1,383.50 today, down 28% from its record close of $1.923.70 set on September 6, 2011. If the decline continues, as many predict it will in this low inflation environment, gold could see its first annual decline since 2000.
Time to sell? Kleinschmidt has some against the herd thoughts on that too. You can hear them in our WEB EXTRA feature on our website, along with details about an interesting investment he is making in his personal account.
Kleinschmidt is the CEO, President and Chief Investment Officer of Tocqueville Asset Management, where he oversees assets worth more than $10 billion. He has managed the deep value, stock focused, Tocqueville Fund for more than two decades, beating the market and many of his peers with nearly 10% annualized returns in the process. On WEALTHTRACK a year ago, his most contrarian call was to be bullish on stocks. It was a time when the financial world and the markets seemed to be falling apart again and the "death of equities" headlines were resurfacing. How wrong they were!
This year his sights are set on the Federal Reserve and the impact Fed policy is having on interest rates and the markets. Many of our guests have called the Fed's unprecedented moves to keep interest rates low "financial repression." The key, short-term fed fund's rate has been near 0% since the financial crisis hit five years ago. The Fed has told the markets it intends to keep it there at least until the unemployment rate drops to 6.5%. Its latest forecasts don't show that happening until 2015. As top ranked, economic research firm ISI recently pointed out, there have been nearly 400 stimulative policy initiatives announced around the world by the Fed, other central banks and governments, all designed to boost economic growth. The great fear among many investors is how the Fed will extricate itself from these policies without roiling the markets.
Enter Kleinschmidt, the consummate contrarian. He pooh-poohed fears of a market meltdown over the elections and fiscal cliff last year. Now he's unperturbed by the impact of Fed policies. For starters, he doesn't hold the Fed responsible for today's record low interest rates! I'll ask him why.
We would love to hear your comments and suggestions about our newly re-vamped website, so please check it out. We are adding more content, such as this week's WEB EXTRA interview with Kleinschmidt and putting it up on the website as soon as it is edited. We figure the sooner you get it, the better. Incidentally, last week's guest, BlackRock's Bob Shearer, also touched on Apple in the show and gold in his EXTRA interview. Two impressive investors with some similar thoughts, although Shearer is still just watching Apple closely for his BlackRock Equity Dividend fund.
If you are a PREMIUM subscriber, we have a new vendor. You should have received an email from TinyPass. Please check your email for a note from "service@tinypass.com" with the subject line: "You've been given access to "WealthTrackPremium". This email will have instructions on how to access WEALTHTRACK PREMIUM on the new site. If you have a current subscription and did not receive a notification please let us know through the contact form on the new site.
Have a great weekend. And make the week ahead a profitable and a productive one!
Best regards,
Consuelo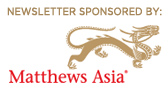 [/wptabcontent]
[wptabtitle]Action Point[/wptabtitle]
[wptabcontent][post-content id=5520 content=yes][/wptabcontent]
[wptabtitle]One Investment[/wptabtitle]
[wptabcontent]
BIG UPSIDE, LITTLE DOWNSIDE
Nokia Oyj ADR (NOK)
Price: $3.69 on 5/16/13
52-week range: $1.63 – $4.90
"You know, it's a three-dollar stock. It's a $12 billion market capitalization. On the sum-of-the-parts basis, you've got about five billion or so in net cash, and you've got about six billion present discounted value of a royalty stream that they have through their patent portfolio, and then you've got maybe another couple billion or so in their joint venture with Siemens, so the point is, if you buy Nokia, you're paying really nothing or next to nothing for their phone business which is what everybody knows them for, and so they have a phone business. They've got a smart phone business and a not-so-smart phone business. They're not-so-smart phone business has led the world for years, but that's a declining business. Their smart phone business is really more or less a joint venture with Microsoft and then Microsoft provides the software… And if that can be successful, and there are some reasons to believe that it can, not least of which because the phone market shares have bounced all over the place over the last many years, this is like having a warrant on Microsoft's operating system and, you know, when you can buy a company like Nokia and not pay anything for its basic business, you know, you're not really risking a lot, and maybe you can make a lot of money. So we'll see what that looks like in a year."
– Robert Kleinschmidt
[/wptabcontent]
[wptabtitle]Transcript[/wptabtitle]
[wptabcontent]WEALTHTRACK transcripts are now included in WEALTHTRACK PREMIUM subscriptions.  Click here to view this transcript or log in to WEALTHTRACK PREMIUM.
You can also purchase and download this transcript safely and securely with your credit card or PayPal account for $4.99. You will need the free Adobe Acrobat Reader (Mac/Win) or Preview (Mac) to view and print the transcript. [/wptabcontent]
[wptabtitle]Bookshelf[/wptabtitle]
[wptabcontent]No books available.[/wptabcontent]
[wptabtitle]Purchase DVD[/wptabtitle]
[wptabcontent]Please check back for availability.[/wptabcontent]
[wptabtitle]Archive[/wptabtitle]
[wptabcontent]June 22, 2012
The Tocqueville Fund's self described "authority resistant, independent thinker" reveals where his contrarian, value approach is leading him to invest now.
[bliptv id="iIdDgvvGEwA"]
April 1, 2011
Robert Kleinschmidt & Jeff Applegate
[bliptv id="iIdDgq7yMgA"]
May 11, 2008
Three savvy investors will be on hand to discuss their strategies with WealthTrack's Consuelo Mack. Robert Kleinschmidt, Chief Investment Officer of Tocqueville Asset Management runs some top-rated stock funds. Bob Shearer manages the BlackRock Equity Dividend Fund and the BlackRock Natural Resources Trust. Kevin Landis is a veteran portfolio manager focusing on technology including clean energy.
[/wptabcontent]
[/wptabs]
WebEXTRA: Pro's Personal Portfolio