Regardless of what happens with the "fiscal cliff", the economy, markets or the deficit, you name it, you are looking at climbing tax rate over the next few years. Our guests this week are two pros who can help you plan ahead with a tax-efficiency plan. Christine Benz is Director of Personal Finance and Senior Columnist for Morningstar.com, where she gives sound advice on just about everything having to do with managing your finances. Our other guest is Robert Amodeo, Head of Municipals at Western Asset Management, who was named Municipal Manager of the Year by Institutional Investor Magazine in 2011. The taxman cometh, so you'd better be ready.
WEALTHTRACK Episode #925; Originally Broadcast on December 14, 2012
Listen to the audio only version here:
Robert Amodeo & Christine Benz
Explore This Episode
We have compiled additional information and content related to this episode.
[wptabs mode="horizontal"] [wptabtitle]Guest Info[/wptabtitle] [wptabcontent] Robert Amodeo
Head of Municipal Investments, Portfolio Manager
Western Asset Management Company
Christine Benz
Director of Personal Finance
Morningstar Inc.
[/wptabcontent] [wptabtitle] Newsletter[/wptabtitle] [wptabcontent]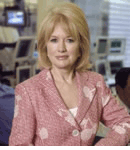 I have started collecting pennies on the sidewalk. Not because my mother always told me pennies randomly found are good luck- that is yet to be proven- but because pennies are literally what my mom and other savers are getting on their cash deposits at banks. Eight cents a month is the interest on a $9,000 account at Citibank right now. That's 96 cents a year.
"Learning by doing" is how Federal Reserve Chairman Ben Bernanke described the policies that he and other central bankers of developed world countries are following that are causing those paltry penny returns. This week, at its last policy setting meeting of the year, the Fed added another step to its huge multi-year monetary experiment. For the first time ever, the Fed set a specific unemployment rate target to determine when it starts to raise short-term interest rates again. Under the new policy, the Fed won't raise rates until unemployment falls to 6.5% or lower and as long as inflation forecasts remain near its 2% target. The Wall Street Journal reports "that would mean, according to the Fed's economic projections, that it would keep short-term rates near zero until 2015." The Fed also announced that next year it would buy $85 billion a month of mortgage- backed securities and Treasury securities, in its ongoing efforts to suppress long-term interest rates to encourage borrowing, spending and investing. One of the best articles I have read recently about these unprecedented global central bank policies was in the The Wall Street Journal this Wednesday, December 12th, titled "Inside the Risky Bets of Central Banks." It's an eye opener.
As Benjamin Franklin famously said, the only things certain in life are death and taxes. He wasn't around to witness today's central bank policies.  As far as next year is concerned for investors, one of the few certainties in life is that taxes are going up. And regardless of what happens with the fiscal cliff, the economy, markets, deficit- you name it- rates on capital gains, dividends, interest and income are going higher over the next several years. Revenue raising measures will also be occurring on both the federal and local level, which is why we are devoting this week's WEALTHTRACK to reducing your tax bite.
Our two guests are pros in the art of minimizing your tax pain. Christine Benz is that and much more. She is currently Director of Personal Finance and Senior Columnist for Morningstar.com. She has worked at parent company Morningstar in numerous positions over the years, including as Director of Mutual Fund Analysis and editor of Morningstar Mutual Funds and FundInvestor among others. She is also the author of 30-Minute Money Solutions: A Step By Step Guide To Managing Your Finances, which I highly recommend because it breaks the process down into manageable pieces. She gives sound advice on just about every aspect of personal finance including minimizing your tax burden, which she believes will be increasingly important in the months and years ahead.
Our other guest is Robert Amodeo. Rob is Head of Municipals at Western Asset Management and co-manages several of its muni funds including Western Asset Managed Municipals, Short Duration Muni fund, Intermediate-Term Muni fund, and Western's Municipal High Income fund. Western's muni bond team was named U.S. Fixed Income Municipal Manager of the Year for 2011 by Institutional Investor magazine. I'll begin the interview by asking Christine Benz why managing the tax efficiency of our investments is so important for investors.
As always, if you can't join us at the appointed hour on your local public television station, you can watch the show on our website as a podcast or streaming video. You can also find the One Investment picks of our guests and my Action Points there. For those of you who would like to see our program 48 hours in advance of the broadcast, you can subscribe to our WEALTHTRACK PREMIUM subscription service on the website.
Have a great weekend and make the week ahead a profitable and a productive one!
Best regards,
Consuelo
[/wptabcontent] [wptabtitle]Action Point[/wptabtitle] [wptabcontent]
Tax avoidance strategies include:
Re-visit municipal bonds
Put higher tax investments in tax deferred accounts
Emphasize tax efficient strategies including: index funds, ETFs, and individual stocks
BENZ: UNIQUE OPPORTUNITY
Consider a health savings account
"The idea is to look at a health savings account. This is something that you have to be participating in a high deductible health care plan to take advantage of, so you often hear that these health care savings accounts are a best fit for people who are healthy and wealthy.  You do not want a high deductible health care plan if you do have a lot of ongoing health care outlays, but if you're someone who doesn't have much in the way of health care expenditures and you are participating in one of these high deductible plans, the health savings account is really unique in that you are able to put in pre-tax money, and if you are using that money for health care expenses when you withdraw it, you won't pay taxes on the way out either. So I think it's a unique opportunity for people who are in that healthy, wealthy, ideally on the younger end category…It depends on the particular plan, but generally speaking the high deductible plans have out-of-pocket costs that can run as high as six to ten thousand before your insurance kicks in, but the health savings account allows you to sack some money away for higher health care costs down the line"
– Christine Benz
AMODEO: COMBINATION STRATEGY
Health care REITS
"Well, I like health care REITs. The demographics indicate that the demand for health care is going to increase, and I like real estate. So if you combine the two, I like the health care REITs… There are a couple symbols that I follow. HCN is one of them. You know, it's provided a pretty good return and also a very generous yield."
– Robert Amodeo 
[/wptabcontent] [wptabtitle]Transcript[/wptabtitle] [wptabcontent]WEALTHTRACK transcripts are now included in WEALTHTRACK Premium subscriptions.
Click here
to read the transcript or subscribe.You can also purchase and download the transcript separately safely and securely with your credit card or PayPal account. You will need the free Adobe
Acrobat Reader
(Mac/Win) or
Preview
(Mac) to view and print the transcript.
WEALTHTRACK transcripts are available individually for $4.99.
Click here
to purchase a copy.
[/wptabcontent] [wptabtitle]Bookshelf[/wptabtitle] [wptabcontent]
[/wptabcontent] [wptabtitle]Purchase DVD[/wptabtitle] [wptabcontent]Please check back for availability.[/wptabcontent] [wptabtitle]Archive[/wptabtitle] [wptabcontent]There are no archive episodes for these guests.[/wptabcontent] [/wptabs]