Great Investor Richie Freeman has co-managed the ClearBridge Aggressive Growth Fund since its inception 30 years ago. Twice nominated for Morningstar's Domestic Fund Manager of the Year award, Freeman has been fascinated by the stock market since the age of 13, when he started watching the ticker at a local brokerage firm after school.  His admitted obsession with stocks has paid off. ClearBridge Aggressive Growth has delivered market and peer beating results over the decades and is now ranked in the top percentiles for the last one, three and five year periods. In this WEALTHTRACK exclusive, Freeman describes his unusual highly concentrated, low turnover approach to investing.
WEALTHTRACK Episode #1015; Originally Broadcast on October 04, 2013
Listen to the audio only version here:
Richard Freeman
Explore This Episode
We have compiled additional information and content related to this episode.
[wptabs mode="horizontal"]
[wptabtitle]Guest Info[/wptabtitle]
[wptabcontent]RICHARD FREEMAN
Co-Portfolio Manager, ClearBridge Aggressive Growth Fund
ClearBridge Investments
[/wptabcontent]
[wptabtitle] Newsletter[/wptabtitle]
[wptabcontent]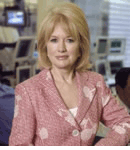 Is the government shutdown just temporary noise for the market? After all there have been 18 of them since 1977, including this one and the damage from each turned out to be temporary. The looming October 17th debt ceiling limit is being taken much more seriously. Today the Treasury Department came out with some dire warnings of catastrophic consequences if the government has to default on its obligations later this month. Most observers predict that will not happen and that Congress and the White House will choose not to commit fiscal suicide and will instead reach a compromise. We certainly hope that will be the case!
Meanwhile the stock markets, which had a positive third quarter- the S&P 500 rallied 4.7%- are now selling off. The S&P lost 0.9% yesterday to close at 1,678.66, its steepest slide since August 27th according to Bloomberg.
One potential positive to the Washington battle is that any "tapering" by the Federal Reserve will probably be on hold until things settle down and any damage to the economy is assessed.
No matter what happens, this week's guest is sticking to his knitting, which is picking stocks that will deliver what he calls "good absolute returns" over time. He is Richard Freeman and this year he is celebrating the 30th anniversary of running the ClearBridge Aggressive Growth Fund, which he joined at its launch in 1983. Freeman now shares management duties with co-manager Evan Bauman.
In a WEALTHTRACK exclusive, Freeman tells the tale of some of the stocks he has purchased over the years which have enabled him to outperform the market and his peers in the large growth category and led Morningstar to twice nominate him for its Stock Fund Manager of the Year award.
Freeman runs a very focused portfolio with an incredibly low turnover of 8% a year. He'll explain why he still holds stocks he bought in the 80's and 90's and why the fund should never have been labeled aggressive growth! When you hear his approach, you will understand why he is one of our Great Investors.
If you are a PREMIUM subscriber, you can see both the show and our EXTRA session with Freeman ahead of the broadcast. Otherwise both will be available on our website starting this evening.
Have a great weekend and make the week ahead a profitable and a productive one.
Best regards,
Consuelo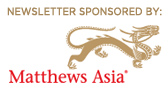 [/wptabcontent]
[wptabtitle]Action Point[/wptabtitle]
[wptabcontent]DON'T GET HUNG UP ON INVESTMENT LABELS[/wptabcontent]
[wptabtitle]One Investment[/wptabtitle]
[wptabcontent]FREEMAN: "DIRTIEST" FINANCIAL WORD
Stay out of debt
– Pay down your mortgage
– Pay down your credit cards[/wptabcontent]
[wptabtitle]Transcript[/wptabtitle]
[wptabcontent]This transcript is available to WEALTHTRACK Premium subscribers here. You can also purchase and download this transcript safely and securely with your credit card or PayPal account for $4.99. You will need the free Adobe Acrobat Reader (Mac/Win) or Preview (Mac) to view and print the transcript.
[/wptabcontent]
[wptabtitle]Stocks Mentioned[/wptabtitle]
[wptabcontent]Biogen Idec Inc. (BIIB)
Anadarko Petroleum Corp. (APC)
Facebook Inc. (FB)
UnitedHealth Group Inc. (UNH)
Liberty Media Corporation (LMCA)
[/wptabcontent]
[/wptabs]
WEB EXTRA: A Competitive Sport