A rare interview with small-cap pioneer Chuck Royce on the evolving international and income opportunities in small company stocks.

WEALTHTRACK Episode #1436; Originally Broadcast on February 23, 2018
Listen to the audio only version here:


Explore This Episode
We have compiled additional information and content related to this episode.
[tabcontent]
[tab]
CHARLES "CHUCK" ROYCE
Founder, Chairman & Portfolio Manager,
[/tab]
[tab]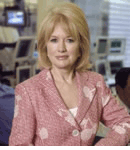 Our focus this week is small company stocks, defined as companies with market capitalizations, that's the value of their publicly traded stocks, ranging from $100 million to $3 billion or less. Small cap is a big universe, especially when you include foreign companies traded internationally.
There is wide variety among small caps. They are in every imaginable business and vary widely in quality. The benchmark small company stock index, the Russell 2000, is a case in point.  More than 34% of the companies in it have no earnings – that's up from 25% who were losing money in 2007. That hasn't prevented the index from doing really well in recent years. Over the past five years the Russell delivered 14% annualized returns. And its Growth stock component did even better with 15% returns, both considerably higher than their historical averages. The Russell's Value Index lagged Growth but held its own with still impressive 13% annualized returns.
There was also a tremendous difference in performance among the stocks themselves. The top two deciles were up 121% and 51% last year while the two bottom deciles declined 55% and 28% respectively.
According to this week's guest that wide dispersion illustrates the opportunities available in this universe even if the index itself looks risky. He is Chuck Royce, Founder, Chairman and portfolio manager of The Royce Funds. Royce has been recognized as a pioneer in small cap stocks. He recognized early on that there were quality businesses to be found in stocks with smaller stock market valuations and that historically they outperformed larger company stocks, although as a group they tended to be more volatile.
He has been lead portfolio manager of his flagshipPennsylvania Mutual Fund since 1972, and he is lead manager on several other funds including the Royce Premier Fund, a Morningstar Bronze Medalist.
The funds have had some rough stretches of underperformance versus the Russell and small cap mutual fund peers since the financial crisis and have experienced significant outflows as a result, but Royce is sticking to his value-quality oriented discipline. We'll discuss why he is finding most compelling opportunities in the vast small cap universe overseas.
As always, this week's program is available to ourPREMIUM subscribers right now.  In our exclusive EXTRAfeature with Chuck Royce you'll learn why this life-long preservationist has graduated from restoring homes and hotels to towns!
Thank you so much for watching. Have a great weekend and make the week ahead a profitable and a productive one.
Best regards,
Consuelo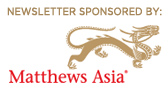 [/tab]
[tab]

CONSIDER INVESTING IN A SMALL CAP INTERNATIONAL FUND
Regional diversification: many do business within their home countries
A history of outperforming large-cap competitors
Not widely followed, giving active managers a better shot at outperformance
[/tab]
[tab]
No Bookshelf titles this week.
[/tab]
[tab]

EMERGING ASSET CLASS
Buy International Small Cap Stocks
Evolving new area
Becoming a serious asset class
[/tab]
[tab]
Clarkson PLC (CKN) London Stock Exchange
Lincoln Electric (LECO)

KKR & Co LP (KKR)

Carlyle Group (CG)

Ares Management LP (ARES)

Kirby Corporation (KEX)

[/tab]
[tab]
This transcript will be available soon. More information regarding WEALTHTRACK transcripts can be found here
[/tab]
[tab]Charles Royce from the WEALTHTRACK Archives:
If the archive episodes do not appear here, please turn off, or whitelist this site, in your ad blocker extension.
[/tab]
[tab]
RESTORING HISTORY
Legendary investor Chuck Royce might specialize in small company stocks but in his extracurricular activities, he thinks big. A noted preservationist he has restored houses and hotels to their historic grandeur and more recently has taken on reviving entire towns.

[/tab]
[/tabcontent] [/tabs]