Two economic thought leaders assess the still challenged stability of the global financial system.
WEALTHTRACK Episode #1547; Originally Broadcast on May 10, 2019
Listen to the audio only version here:


Explore This Episode
We have compiled additional information and content related to this episode.
JOHN LIPSKY
Former Acting Managing Director,
NICK SARGEN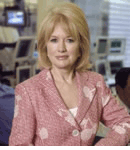 Newsletter available soon.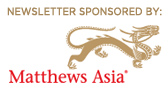 CONSIDER PUTTING A SMALL AMOUNT OF YOUR EMERGING MARKETS ALLOCATION INTO AN ESTABLISHED LATIN AMERICAN FUND.
LATIN AMERICA ECONOMIC EXTREMES
FAILURES:
Venezuela's economic collapse
SUCCESSES:
Open market economies:
– Chile
– Colombia
– Peru
POTENTIAL TURNAROUND
Brazil- attempting serious pension reform
---
ESTABLISHED LATIN AMERICAN STOCK FUND
T. Rowe Price Latin American fund (PRLAX)

– Bronze Medalist
– 4-Star Rating
– Experienced team
-"Sound and distinctive growth discipline"
---
Global Shocks: An Investment Guide for Turbulent Markets
---
Investing in the Trump Era: How Economic Policies Impact Financial Markets
No stock mentions in this episode.
This transcript is available here
. More information regarding
WEALTHTRACK
transcripts can be found
here
Lipsky and Sargen from the
WEALTHTRACK
Archives:
If the archive episodes do not appear here, please turn off, or whitelist this site, in your ad blocker extension.
FED UNDER PRESSURE
One of President Trump's many targets for criticism is the Federal Reserve. The White House wants the Fed to cut interest rates to stimulate the economy.
Economic thought leaders, John Lipsky and Nick Sargen weigh in on the administration's very public lobbying effort.


Tagged with: episode_1547