Former PIMCO strategist, portfolio manager, and Chief Economist Paul McCulley warned about the credit bubble years before it burst. What is he watching now?

WEALTHTRACK Episode #1540; Originally Broadcast on March 22, 2019
Listen to the audio only version here:

Explore This Episode
We have compiled additional information and content related to this episode.
"PAUL MCCULLEY"
Senior Fellow in Financial Macroeconomics & Adjunct Professor of Law,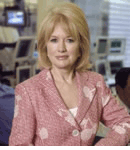 Newsletter available soon.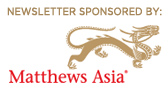 PAY ATTENTION TO THE FEDERAL RESERVE
U.S Central Bank is the most powerful financial institution in the world
Fed increasingly open about its policies
What Fed Chairman and Fed policy statements say matter
Fed decisions affect financial markets and economic conditions globally
Follow Fed policies on their website www.federalreserve.gov
No Bookshelf titles this week.


RISKIEST ASSETS REWARDED
Favorable U.S. monetary policy
Buy emerging markets stocks
No stock mentions in this episode.
This transcript is available here
. More information regarding
WEALTHTRACK
transcripts can be found
here
Paul Mculley from the
WEALTHTRACK
Archives:

If the archive episodes do not appear here, please turn off, or whitelist this site, in your ad blocker extension.
THE JOY OF TEACHING
When Paul McCulley left PIMCO at the peak of his career in 2010 it took multiple people to fill the jobs he held. For the last two and a half years he has had one very part-time job, Senior Fellow in Financial Macroeconomics & Adjunct Professor of Law at Cornell Law School.


Tagged with: episode_1540