As investors' move in droves to passive, low cost index funds, one veteran money manager is sounding the alarm. Wintergreen Fund's David Winters says index funds are a dangerous market mania, akin to other market bubbles.
WEALTHTRACK Episode #1202; Originally Broadcast on July 03, 2015
Listen to the audio only version here:

| | |
| --- | --- |
| | Download and Read: How the Votes of Big Index Funds Feed CEO Greed and Put Americans' Retirement Savings in Peril |
Explore This Episode
We have compiled additional information and content related to this episode.
[tabcontent]
[tab]
DAVID WINTERS
[/tab]
[tab]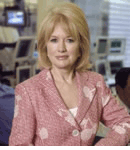 As we celebrate our tenth anniversary year on WEALTHTRACK we have been taking an in depth look at one of the biggest investment trends of the past  decade, the huge migration of both institutional and individual investors from actively managed funds to  passive, index-based ones, especially ETFs.
As we have reported before, index funds now account for a third of fund assets, up from 14% ten years ago.  And recently exchange traded funds, or ETFs, have seen the lion's share of the fund flows.
As Morningstar recently reported, U.S. ETFs have more than $2 trillion dollars in assets compared to nearly $13 trillion for all mutual funds, excluding money market funds. That means 14% of fund assets are now in ETFs, up from a mere 4% ten years ago.
During the current six year bull market index funds have outperformed the vast majority of actively managed funds. In addition, the cost benefits of index funds are considered to be overwhelmingly in investors' favor, especially when compounded over time. The asset-weighted expense ratio for passive funds was just .20% in 2014, compared with 0.79% for active funds.
Even investors in active funds are opting for lower cost ones. During the past decade the lowest cost quintile of active funds received $1.07 trillion of the total $1.13 trillion dollars of the net new flows into actively managed funds.
With better performance and lower costs it's hard to find anyone concerned about these developments. However this week we have an interview with a critic of the surge to passive investing. Not surprisingly, he is an active fund manager.
David Winters is CEO of Wintergreen Advisers and Portfolio Manager of the Wintergreen Fund, which he launched in 2005. He was nominated for Morningstar's International-Stock Manager of the year award in 2010 and 2011.
He has been a WEALTHTRACK regular since the beginning because his traditional value–oriented, global approach worked for years. However the last five years have been rough. The fund has underperformed its benchmark and Morningstar World Stock category.
I spoke with Winters about why he thinks the move to index funds is a dangerous market mania, which puts retirees at particular risk.
If you miss the show on air this week, you can always catch it on ourwebsite.  We also have an EXTRA interview with David Winters about the challenges of being an active manager during a six year bull market. Its available exclusively online.  As always, we welcome your feedback on Facebook and Twitter.
Have a great 4th of July weekend and make the week ahead a profitable and productive one.
Best Regards,
Consuelo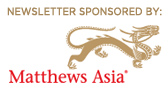 [/tab]
[tab]

LOOK FOR INDEPENDENT-MINDED MANAGERS WHO THINK LIKE OWNERS
"PATIENT CAPITAL" OUTPERFORMS
High "Active Share" Portfolios
+
Trade Infrequently
= 2%+ average annual outperformance
Source: "Patient Capital Outperformance" by Martijn Cremers & Ankur Pareek
[/tab]
[tab]
No Bookshelf titles this week.
[/tab]
[tab]

WINTERS: BEST PROPERTY
Sun Hung Kai Properties Ltd ADR (SUHJY)
Price: $16.22 on 7/1
52-week range: $13.61 – $17.73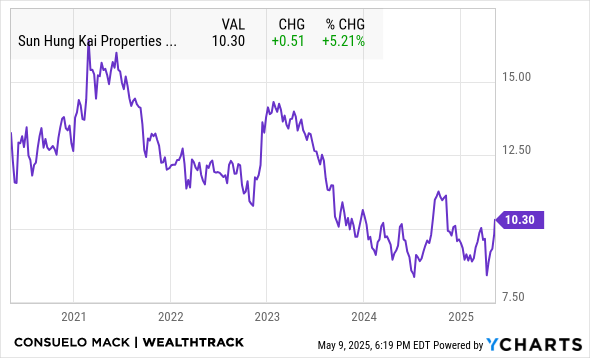 [/tab]
Consolidated-Tomoka Land Co. (CTO)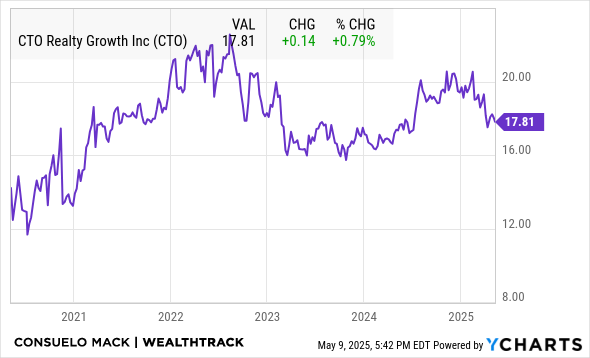 [/tab]
[tab]
PREMIUM subscribers have access to this transcript here.
You can also purchase and download this transcript safely and securely with your credit card or PayPal account for $4.99. You will need the free Adobe Acrobat Reader (Mac/Win) or Preview (Mac) to view and print the transcript.
[/tab]
[tab]
[post-content id=9779 show_title="true" show_date="true" show_excerpt="true" show_image="true" ]
[post-content id=6865 show_title="true" show_date="true" show_excerpt="true" show_image="true" ]
[post-content id=2697 show_title="true" show_date="true" show_excerpt="true" show_image="true" ]
ADDITIONAL APPEARANCES BY DAVID WINTERS FROM THE WEALTHTRACK ARCHIVES:

[/tab]
[tab]
ACTIVE OPPORTUNITIES
How hard has it been to be an active mutual fund manager, during a six year bull market, when you and most other active fund managers have underperformed passive index funds? That's the question we put to Wintergreen Fund's David Winters.

[/tab]
[/tabcontent] [/tabs]