[box style="info"]During the next two weeks of pledge campaigns on public television, WEALTHTRACK is revisiting our most informative programs.   Harold Evensky,  a noted financial planner, will discuss his strategy to make your retirement portfolio last.  A key piece of advice:  Plan to live until you are 95!  Watch Now.[/box]
"There's no doubt that the pursuit of yield is bordering on a mania" says Jason Zweig, The Wall Street Journal's Personal Finance Columnist. Don't miss Consuelo's discussion when she asks Zweig about dangerous investor behavior and why he is concerned as investors are abandoning bonds and flocking to dividend-paying stocks.
WEALTHTRACK Episode #1006; Originally available online on August 02, 2013
Listen to the audio only version here:
Jason Zweig
Explore This Episode
We have compiled additional information and content related to this episode.
[wptabs mode="horizontal"]
[wptabtitle]Guest Info[/wptabtitle]
[wptabcontent]
Jason Zweig
Personal Finance Columnist, "The Intelligent Investor",
Jason Zweig, The Wall Street Journal[/wptabcontent]
[wptabtitle] Newsletter[/wptabtitle]
[wptabcontent]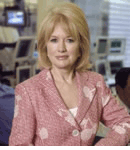 There were fireworks in the stock market last month and the celebration continued today. The Dow gained 4% in July, its seventh month of gains in the past eight. And August is off to a positive start with the Dow advancing 128.48 points to 15,628.02, a new high. The S&P 500 Index gained nearly 5% last month and finished above 1700 for the first time ever today.
How would you describe the investment climate? How about "complicated"? According to Bloomberg news, that is how officials from one of Singapore's sovereign wealth funds, GIC Pte put it in explaining why the more than $100 billion fund is "changing its investment strategy for the second time in three decades to be more flexible." Here's an excerpt from the Bloomberg article:
"In the past 30 years, if you put money into stocks or bonds, you just rode the wave of declining interest rates and made money," Leslie Teo, chief economist at the sovereign wealth fund, said in an interview yesterday… "In the future, things won't be so straightforward. Market returns will likely not be as high. Investors will need to be more nimble and skill-based active management may be an additional source of returns."
Was investing during the last three decades really that simple and obvious? I don't think so! One thing seems certain however- GIC's emphasis on some active management is a minority position right now. Active management is not where most investors are heading, quite the opposite! Institutional and retail investors are fleeing active and going passive. This week's WEALTHTRACK guest is balancing the two and is stepping out on a limb, for him, in putting clients into a couple of so called "unconstrained" bond funds because he recognizes the potential mind fields ahead.
He is Harold Evensky, President of the fee-only financial advisory firm, Evensky & Katz. He has been recognized as a top financial advisor by numerous publications, including Barron's, Worth magazine and InvestmentNews. He has served on numerous financial professional boards, writes financial columns and papers, and is the author of several books including Wealth Management.
We are revisiting this interview with him during a fundraising week on public television. His strategies to navigate this complicated investment environment are worth hearing again.
Also worth hearing is our new interview with Financial Thought Leader, Jason Zweig, the must-read "The Intelligent Investor" columnist of The Wall Street Journal. In our EXTRA feature, he will explain why he is so worried about the choices investors are making as they switch out of bonds into stocks.
Have a great weekend and make the week ahead a profitable and a productive one.
Best regards,
Consuelo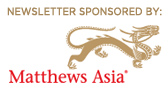 [/wptabcontent]
[wptabtitle]Transcript[/wptabtitle]
[wptabcontent]This transcript will be available soon. Other WEALTHTRACK transcripts are now included in WEALTHTRACK PREMIUM subscriptions.
You can also purchase and download the transcript separately safely and securely with your credit card or PayPal account. You will need the free Adobe Acrobat Reader (Mac/Win) or Preview (Mac) to view and print the transcript.
WEALTHTRACK transcripts are available individually for $4.99. [/wptabcontent]
[wptabtitle]Bookshelf[/wptabtitle]
[wptabcontent]Visit Jason Zweig Amazon Bookstore[/wptabcontent]
[/wptabs]
Explore Related Videos from the Archive
April 2, 2010
What are the most valuable lessons individuals can learn from the financial crisis? Consuelo talks to renowned financial consultant Charles Ellis and The Wall Street Journal's highly respected personal finance columnist, Jason Zweig.
[bliptv id="hs5mgdLyVAA"]
October 3, 2008
The steep decline in U.S. home prices and sales is at the heart of the financial crisis. When will the housing markets stabilize? We'll ask Yale Professor of Economics Robert Shiller, the man who predicted the bursting of the housing bubble and co-created the widely followed Case-Shiller Home Price Index. Plus, we'll take the pulse of opportunities in foreign markets with global portfolio manager David Antonelli of MFS International, and discuss what to do and not to do during this market stress with The Wall Street Journal's "The Intelligent Investor" columnist Jason Zweig.