[box]For public television's pledge week, WEALTHTRACK is revisiting the more personal side of our portfolios, charitable giving, and analyzing one of the biggest changes in philanthropy.  You can see that episode again here. We've also added archive episodes that look back at the topic. [/box]
Is the stock market overvalued? Is the Fed about to change course? Are investors too optimistic? What place if any should gold have in your portfolio? Those are some of the questions Consuelo will ask Morgan Stanley's David Darst in a wide ranging interview. Darst, the Chief Investment Strategist at Morgan Stanley Wealth Management is a Financial Thought Leader, acknowledged expert on asset allocation and prolific author of investment books and research. He will share some of his most recent pieces with us on WEB EXTRA including "The Cyclical and Secular Outlook for Gold".
[bliptv id="iIdDg5LKbwA"]
Following the recent volatility in the price of gold, and the publication of widely divergent positive and negative views on likely future trends in gold prices, we have prepared a document (below) on the cyclical and secular outlook for gold.

– David Darst
Download "The Cyclical and Secular Outlook for Gold" [pdf]
Download: David Darst's latest Asset Allocation and Strategy Commentary [pdf]
More This Week
We have compiled additional information and content related to this episode.
[wptabs mode="horizontal"]
[wptabtitle]Guest Info[/wptabtitle]
[wptabcontent]DAVID DARST
Managing Director and Chief Investment Strategist
Morgan Stanley Smith Barney[/wptabcontent]
[wptabtitle] Newsletter[/wptabtitle]
[wptabcontent]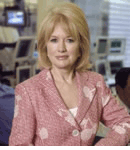 I happened to catch an interview with Mohamed El-Erian this morning on my pre-WEALTHTRACK TV network, CNBC. He and PIMCO are taking some risk off the table. More on that in a moment…
If one were to list the smartest guys in any investment room Mohamed and his co-Chief Investment Officer at PIMCO, Bill Gross would be right up there. They are thoughtful, thorough, probing, committed, competitive and intense in every aspect of their professional lives, as is the team they have put together at their world class asset management firm. They never fail to challenge the conventional wisdom and give us new insights and understanding of the world we live and invest in.
Every year PIMCO professionals meet for three days to discuss the firm's three-to-five year outlook for the global economy and markets and they invite a select group of outside global thought leaders and investment professionals to speak and share their best thinking with them. This year's ended last week. Here is what Mohamed said about it in his Secular Outlook report:
"I must admit that, going into this year's discussions, I found the context even more challenging than usual. Indeed it was the most complex since I first joined PIMCO in 1999. This complexity is not just due to a global economy in the midst of multiple historical realignments. It is also because highly experimental central bank policies have disconnected most asset prices from the complex ecosystem…."
Wow! The "most complex" context since 1999? That's scary and sobering. Believe me, this Secular Outlook is worth reading, as is Bill Gross' May Investment Outlook, "There Will Be Haircuts."
Think economic and market transitions, destabilization, disequilibrium, volatility, and multiple outcome possibilities around the world. Is it any wonder that PIMCO is methodically taking risk off the table? As Mohamed wrote in summing up the forum's investment implications:
"Do not lose sight of the extent to which asset prices have been disconnected from fundamentals and, thus, require major eventual validation by fundamentals. Especially with ever-elevated prices, and absent a favorable growth shift, we will continue to bring down risk postures of portfolios, starting with the most exposed parts of the economic and financial capital structure, whether corporate or sovereign."
This weekend is the beginning of a two week public television fund raising drive so WEALTHTRACK will be pre-empted in many markets. We will resume our schedule of new programs on June 14th, Father's Day weekend, with an exclusive interview with Brandywine Global Opportunities Bond Fund's co-portfolio manager Stephen Smith. Global Opportunities is 5-star rated and has delivered stock market like returns over the last year, 3 years, 5 years and since inception.
This week, we are revisiting the more personal side of our portfolios and what many call a uniquely American trait, charitable giving. Two thought leaders in the field will help us understand the major changes that are occurring in philanthropy and help us become more effective givers. Doug Bauer is the Executive Director of the Clark Foundation, a fifth generation family foundation and one of the largest foundations in the country in terms of assets and grants. Doug has spent over twenty years with prominent foundations including as Senior Vice President at Rockefeller Philanthropy Advisors and President of the Goldman Sachs Philanthropy Fund. Jack Lund is the President and CEO of the YMCA of Greater New York, the largest YMCA in the U.S. and the largest youth serving organization in the New York area. Jack has spent 35 years at the YMCA in numerous leadership roles all over the country and internationally, including as CEO of the Milwaukee Y and Chair of the YMCA World Urban Network, a network of Y CEOs from the world's largest cities. I have had the privilege of working with Jack as a member of the Y board.
On WEB EXTRA this week, we'll also feature a phone interview with Financial Thought Leader, David Darst, Chief Investment Strategist at Morgan Stanley Wealth Management who is going to talk about why he is cautiously bullish on the stock market and his views on gold.
As always, if you can't join us at the appointed hour on your local public television station, you can watch the program on our website as a podcast or streaming video. You can also find the One Investment picks of our guests and my Action Points there.  For those of you who would like to see our program 24 hours in advance of the broadcast, you can subscribe to our PREMIUM subscription service on the website.
We have received many positive comments about our newly revamped website, which we really appreciate. We want to keep improving it so please send us your comments and suggestions. We have a small but dedicated staff here so the improvements will be gradual, but they will be made!
Have a great weekend, and make the week ahead a profitable and a productive one for us all!
Best regards,
Consuelo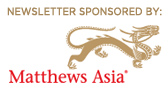 [/wptabcontent]
[wptabtitle]Transcript[/wptabtitle]
[wptabcontent]WealthTrack transcripts are now included in WealthTrack Premium subscriptions.
You can also purchase and download the transcript separately safely and securely with your credit card or PayPal account. You will need the free Adobe Acrobat Reader (Mac/Win) or Preview (Mac) to view and print the transcript.
WealthTrack transcripts are available individually for $4.99. [/wptabcontent]
[wptabtitle]Bookshelf[/wptabtitle]
[wptabcontent]
The Little Book that Still Saves Your Assets: What The Rich Continue to Do to Stay Wealthy in Up and Down Markets (Little Books. Big Profits)
The Art of Asset Allocation : Principles and Investment Strategies for Any Market, Second Edition
Mastering The Art Of Asset Allocation – Comprehensive Approaches To Managing Risk And Optimizing Returns
[/wptabcontent]
[/wptabs]