On this week's Consuelo Mack WealthTrack we'll talk about long-term demographic trends and the investment opportunities they are creating with demographics pioneer, Peter Francese, the founder of American Demographics magazine. Plus we'll explore some of the deep values being created in the beaten down oil patch with veteran analyst and investor Tom Petrie, and in a WealthTrack television exclusive, delve into other sectors of the financial markets with fund manager Robert Kleinschmidt of the highly regarded Tocqueville Funds.
WEALTHTRACK Episode #432; Originally Broadcast on February 6, 2009
Listen to the audio only version here:
Francese – Kleinschmidt – Petrie
Explore This Episode
We have compiled additional information and content related to this episode.
PETER FRANCESE
Founder,
American Demographics
ROBERT KLEINSCHMIDT
President, Chief Investment Officer,
Tocqueville Asset Management
TOM PETRIE
Vice Chairman,
Bank of America Merrill Lynch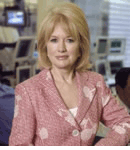 No Newsletter for this Episode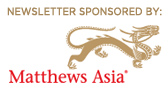 No Action Point details available for this episode.
No Bookshelf titles available for this episode. No One Investment details available for this episode. No Stock mention details available for this episode. PREMIUM subscribers have access to this transcript here.
You can also purchase and download this transcript safely and securely with your credit card or PayPal account for $4.99. You will need the free Adobe Acrobat Reader (Mac/Win) or Preview (Mac) to view and print the transcript.
ED HYMAN, CHRIS DAVIS AND TOM PETRIE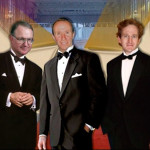 WealthTrack focuses on the economy, energy and value investing with three guests exclusive to us. ISI Group's Ed Hyman, Wall Street's number one ranked economist for 27 years running, star value investor Chris Davis of the Davis Funds, and veteran energy hand Tom Petrie, Vice Chairman of Merrill Lynch.
BURTON MALKIEL, TOM PETRIE AND DAVID LAIBSON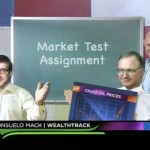 This week on WealthTrack, it's back to school with three experienced investment mentors- Random Down Wall Street's Burton Malkiel, Harvard behavioral economist David Laibson, and energy market veteran Tom Petrie. They all have pointers for tough market tests.
No WEB EXTRA available for this episode.

Tagged with: episode-0432