An exclusive interview with the award winning portfolio manager of the MainStay Unconstrained Bond Fund. Dan Roberts says this is anything but a Reagan bull market and it is much higher risk.
WEALTHTRACK Episode #1336; Originally Broadcast on February 24, 2017
Listen to the audio only version here:
Explore This Episode
We have compiled additional information and content related to this episode.
[tabcontent]
[tab]
DAN ROBERTS
Head of Global Fixed Income Division,
Mackay Shields
[/tab]
[tab]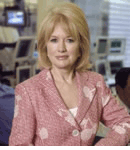 There is more evidence building every day that animal spirits are up.
Business, consumer and investor confidence have been improving for months. Existing home sales rose to their highest level in a decade in January, up 3.3% from December. Weekly jobless claims, filed by people being laid off, fell to the lowest levels since 1973!
For the first time in its 120 year history, the Dow is trading more than 2000 points above its 200-day moving average. Not surprising you might say considering the Dow is also trading at a new high of 20810.32. However, the percentage gain above the 200-day is also pretty elevated. At around 11% it is closing in on the 12%-14% range that Strategas Research Partners' technical team head, Chris Verrone says marks a "statistically overbought signal."
According to The Wall Street Journal, the companies in the S&P 500 are trading about 22 times their trailing 12 month earnings. The 10-year average is 15.8.
Many on Wall Street believe, that in addition to the strong fundamentals there is another element at play here, which explains the strong market rally since the election. They believe the Trump administration's agenda of tax reform, fiscal stimulus and regulatory rollbacks is very positive for the economy and business. They liken it to the Reagan era when similar policies did result in accelerating economic growth and a prolonged bull market.
This week's guest believes they are being overly optimistic and that assumption is potentially dangerous for investors. He is Dan Roberts, Chief Investment Officer and Head of the Global Fixed Income Division at Mackay Shields, a global fixed income asset manager with approximately $95 billion in assets under management. He is co-portfolio manager of two award winning mutual funds. The Mainstay Income Builder Fund is rated five-star by Morningstar, and is ranked in the top decile of its World Allocation category over the past 3, 5 and 10 year periods. The Mainstay Unconstrained Bond Fund has a four-star rating, and is rated in the top 11th and 18th percentiles respectively of its Nontraditional Bond group over the five and ten year periods.
Roberts also has a background in Washington, having served in the Reagan White House with the President's Council of Economic Advisors and as Chief of Staff of the U.S. Congress' Joint Economic Committee, which is yet another reason to have him on WEALTHTRACK now. He will discuss the differences between the Reagan era and now, and how to best invest in the current reality.
If you are unable to join us for the show on television, you can watch it on our website, WealthTrack.com, starting over the weekend.  If you'd like to see it earlier, it is available to our PREMIUM subscribers right now. You can also catch it on our on our YouTube channel. As always, we welcome your feedback on Facebook, Twitter or via the Contact Us link on our website.
Have a great weekend, and make the week ahead a profitable and a productive one!
Best Regards,
Consuelo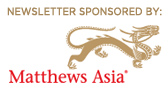 [/tab]
[tab]


DE-RISK YOUR BOND PORTFOLIO
2016 High Performers:
U.S. High Yield Bonds +17.1%
Emerging Market Debt+10.2%
Economy improving
Fed prepared to raise rates again
Political uncertainty building
[/tab]
[tab]
No Bookshelf titles this week.
[/tab]
[tab]


Active Asset Allocation
Buy an actively managed balanced fund
One that invests in both stocks and bonds
With a manager actively changing allocations based on market environment
[/tab]
[tab]No stock mentions in this episode.[/tab]
[tab]
WEALTHTRACK PREMIUM subscribers can access your copy here, otherwise this transcript is available here for purchase.
More information regarding WEALTHTRACK transcripts can be found here
[/tab]
[tab]
[post-content id=13040 show_title="true" show_date="true" show_excerpt="true" show_image="true" ]
If the archive episodes do not appear here, please turn off, or whitelist this site, in your ad blocker extension.
[/tab]
[tab]
FULL EMPLOYMENT
Mackay Shields' award winning fund manager, Dan Roberts told WealthTrack that the Trump economic agenda of tax cuts, infrastructure spending and regulatory roll backs is indeed stimulative but is not going to have as big an impact as the bulls believe. A major reason: the state of the labor participation rate.
[/tab]
[/tabcontent] [/tabs]