[box type="shadow"] This week on television we are revisiting our annual exclusive 2020 U.S. Outlook with Wall Street's economist king, Ed Hyman and leading portfolio manager Matthew McLennan which we conducted in December.
Watch the episode again here
.
NEW THIS WEEK:
Happy New Year and Happy New Decade! What will the 2020s bring? As J.P. Morgan famously said: "Stocks will fluctuate."  In 2019 they fluctuated mostly higher and the U.S. was still the place to be. Tech giants such as FANG's Facebook, up 56%, Google's parent Alphabet, up 29% and Amazon.com up 23% propelled the NASDAQ 35% higher. The S&P 500 rose nearly 27% and the Dow Jones Industrials advanced over 22%, all trading in record territory. 
It was pretty much a year for stocks all over the world, which is, of course, bringing the doomsayers out in droves. An excellent article on the front page of The Wall Street Journal's Year-end Review & Outlook section is a good example. It's titled: "Japan's Lost 30 Years Give Pause To Those Looking at The U.S." 
What are the stories propelling economies and markets in 2020 and the decade going to be? It's a podcast conversation we had with Nobel Laureate economist Robert Shiller about how important powerful narratives driving the economy are.

WEALTHTRACK Episode #1627; Originally published on Janruary 03, 2019
Explore This Episode
We have compiled additional information and content related to this episode.
[tabcontainer] [tabtext]Guest Info[/tabtext] [tabtext]Newsletter[/tabtext] [tabtext]Bookshelf[/tabtext] [tabtext]One Investment[/tabtext] [tabtext]Stock Mentions[/tabtext] [tabtext]Transcript[/tabtext] [tabtext]Video Archive[/tabtext] [/tabcontainer]
ROBERT SHILLER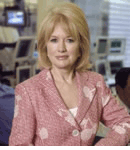 Newsletter available soon.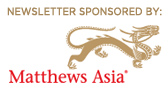 ---
Narrative Economics: How Stories Go Viral and Drive Major Economic Events
---
Irrational Exuberance: Revised and Expanded Third Edition
---
Steve Jobs
---
The Good Society
---
Making It: Why Manufacturing Still Matters
ARVE Error: Invalid URL https://vimeo.com/ in url

ARVE Error: Invalid URL https://vimeo.com/ in url

ARVE Error: Need Provider and ID to build iframe src.

One Investment available soon.
Stock mentions available soon. No stock mentions in this episode.
This transcript will be available soon. More information regarding WEALTHTRACK transcripts can be found here
Robert Shiller from the
WEALTHTRACK
Archives:
If the archive episodes do not appear here, please turn off, or whitelist this site, in your ad blocker extension, or allow javascript.

Tagged with: episode_1627