Two Chief Financial Officers of two top-rated insurance companies, New York Life's John Kim and Western & Southern's Nick Sargen share their portfolio strategies.

WEALTHTRACK Episode #932; Originally Broadcast on February 01, 2013
Listen to the audio only version here:
John Kim & Nick Sargen
Explore This Episode
We have compiled additional information and content related to this episode.
[wptabs mode="horizontal"]
[wptabtitle]Guest Info[/wptabtitle]
[wptabcontent]
John Kim
Chief Investment Officer, New York Life Insurance Company
President, New York Life Investments Group
Nick Sargen
Chief Investment Officer, Fort Washington Investment Advisors
Chief Investment Officer, Western & Southern Financial Group [/wptabcontent]
[wptabtitle] Newsletter[/wptabtitle]
[wptabcontent]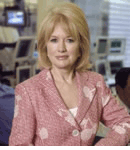 There has been a sea change in investment sentiment. Bullishness has been building for weeks, but in my mind it crystallized this week with the muted response to the dismal news that U.S. GDP had actually contracted 0.1% in the fourth quarter of last year. Instead of widespread alarm, there were widespread excuses on Wall Street. Government spending did slow, business inventories were cut, but the emphasis by analysts and reporters was on growth, in consumer spending, business investment, housing, you name it! As one economist, on the front page of today's The Wall Street Journal put it: "the best-looking contraction in U.S. GDP you'll ever see." What a change in emphasis!
January certainly struck a positive note in the markets. Despite today's modest declines, the Dow's 5.8% advance was its best January rally since 1994 and the S&P 500's 5% rise was its best since 1997.
In the news business, what makes it into the headlines is generally bad news, not good, crisis not calm, war not peace. This week on WEALTHTRACK we too are focusing on some of the positives our guests see developing that are making a difference in our economic life and helping investors feel better about their financial prospects.
We are going to start with our homes, the largest asset for most of us and, financially and psychologically, the key to economic recovery. The housing market is unmistakably on the rebound.  After taking off in the late 90's and the first half of the 2000's, then crashing, leading into and during the financial crisis, home prices are now recovering and are expected to continue to do so. A major driver behind the housing recovery is accessibility.  House affordability is the best on record thanks to a combination of the dramatic multi-year drop in home prices and record low mortgage rates. As a matter of fact, according to independent research firm, ISI Group, headed by recent guest Ed Hyman, consumer net worth is on track to make a new high. Among the reasons: increases in the prices of houses, stock and bonds, as well as declines in mortgage debt.
Speaking of stock prices, the gains are a global phenomenon. The MSCI All-World index has broken out to the upside and we know how well the U.S. markets are doing. Several indices have hit record territory. On the business side, U.S. corporate earnings are at record levels. Yes, people are worried profits are flattening out, but the fact remains they have made a spectacular recovery since the financial crisis.
Finally, the most powerful trend of all is the widespread central bank easing that has taken place across the globe. The Bank of Japan is the last major financial player to fall in line by committing to ease next year. Lower global interest rates have made it cheaper to borrow, more difficult to save and have pressured investors to move funds into riskier assets, such as stocks and lower grade bonds, to get decent investment returns.
Finding decent returns that will last a life time is the job of this week's Financial Thought Leader guests. Each is the Chief Investment Officer of one of the oldest and highest rated insurance companies in the country. John Kim is Chief Investment Officer at 167-year old New York Life and President of the New York Life Investments Group. In total he oversees $360 billion in investment assets. New York Life is a sponsor of WEALTHTRACK but John is here on his own merits.  He has a 26-year track record of running investment management and retirement businesses at other major insurance firms.  Nick Sargen, a WEALTHTRACK regular since the beginning, is Chief Investment Officer of the Western & Southern Financial Group and Fort Washington Investment Advisors, the investment arm of the 125-year old insurance company. He oversees about $45 billion in assets. Nick is an international economist and global money manager and has held senior positions at several major Wall Street firms. He also worked at the Federal Reserve and U.S. Treasury Department.
Kim and Sargen will discuss how much the world has changed since they last appeared on WEALTHTRACK in the summer of 2011 and how their investment strategies have changed accordingly. Their observations and expectations are fascinating.
As always, if you can't join us at the appointed hour on your local public television station, you can watch the show on our website as a podcast or streaming video. You can also find the One Investment picks of our guests and my Action Points there. For those of you who would like to see our program 48 hours in advance of the broadcast, you can subscribe to our WEALTHTRACK PREMIUM subscription service on the website.
Have a great Super Bowl weekend and make the week ahead a profitable and a productive one!
Best regards,
Consuelo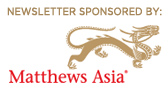 [/wptabcontent]
[wptabtitle]Action Point[/wptabtitle]
[wptabcontent][post-content id=3104 content=yes][/wptabcontent]
[wptabtitle]One Investment[/wptabtitle]
[wptabcontent]
SARGEN: CHARITABLE GIVING
Donor-advised funds
"I ask myself when we realized marginal tax rates were going up, capital gains tax rates, and I'm sitting on my own personal bond portfolio that I said, "Wow, I have huge capital gains. If I sell it, I'm going to pay Uncle Sam." So I decided, what's better than doing that? Why not go get one of these advisory funds where you can make charitable donations? Donor-advised funds, where you make a charitable… you put the proceeds of that bond into that, so I'm not paying Uncle Sam. I'm giving it to charity, and guess what. I get to have a tax deduction at the same time."
– Nick Sargen
KIM: COMFORTABLE YIELD
High quality high yield bonds
"High quality, high yield bonds; the highest quality high-yield by definition is a double B rated. I would stay in that category. That means that you're not in the speculative, most speculative, but you're still enjoying a comfortable yield over Treasuries."
– John Kim
[/wptabcontent]
[wptabtitle]Transcript[/wptabtitle]
[wptabcontent]WEALTHTRACK transcripts are now included in WEALTHTRACK Premium subscriptions. Sign in to access this weeks transcript.
You can also purchase and download the transcript separately safely and securely with your credit card or PayPal account. You will need the free Adobe Acrobat Reader (Mac/Win) or Preview (Mac) to view and print the transcript.
WEALTHTRACK transcripts are available individually for $4.99. Click here to purchase a copy.
[/wptabcontent]
[wptabtitle]Bookshelf[/wptabtitle]
[wptabcontent]No books available.[/wptabcontent]
[wptabtitle]Purchase DVD[/wptabtitle]
[wptabcontent]Please check back for availability.[/wptabcontent]
[wptabtitle]Archive[/wptabtitle]
[wptabcontent]July 15, 2011
Two top investment strategists with long- term investment horizons join Consuelo to discuss new approaches to risk management and international investing. Consuelo talks to WEALTHTRACK regular Nick Sargen of Fort Washington Investment Advisors and New York Life's John Kim.
[/wptabcontent]
[/wptabs]