Medicare expert Katy Votava shares tips on how to get the most from your Medicare coverage and avoid costly mistakes.
In this episode, Votava discusses:
Why nearly 95% of Medicare beneficiaries are paying too much for their coverage
How to choose the right Medicare plan for your needs
How to compare Medicare plans and find the best deal
How to avoid late enrollment penalties
How to take advantage of preventive care services
WEALTHTRACK Episode #2013 broadcast on September 22, 2023
Listen to the audio-only version here:
---
Explore This Episode
We have compiled additional information and content related to this episode.
KATY VOTAVA
---
ACTION POINT
READ THE LATEST EDITION OF KATY VOTAVA'S BOOK, MAKING THE MOST OF MEDICARE: A GUIDE FOR BABY BOOMERS
Comprehensive & easy-to-use guide to complex benefit
Medicare is not one size fits all
Can be customized to fit individual circumstances
Should be reviewed annually
---
BOOKSHELF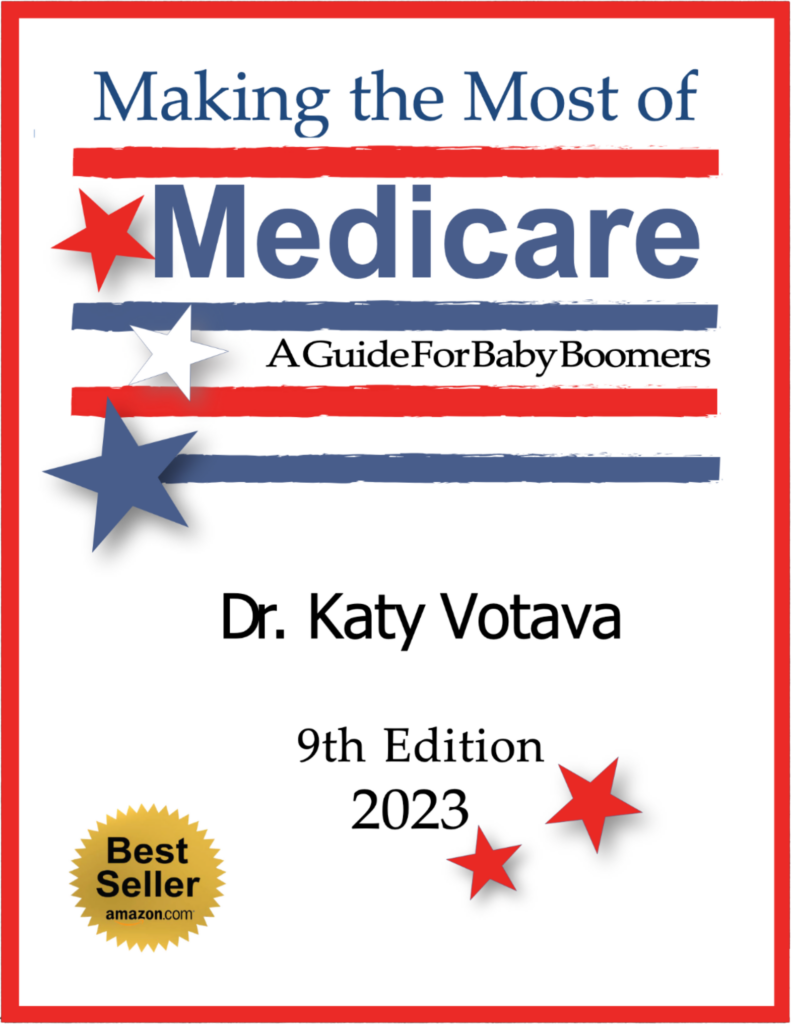 Especially for WEALTHTRACK viewers, Katy Votava is offering a 25% discount on purchases of her ebook Making the Most of Medicare: A Guide for Baby Boomers.
Available on the GoodCare.com site only, and enter the discount code WT25.
Making the Most of Medicare: A Guide for Baby Boomers
---
ONE INVESTMENT
INSURING LONG-TERM CARE
Medicare does not cover long-term care.
Long-term care costs can be expensive.
Consider life insurance with a long-term care rider.
---
ARCHIVES
Katy Votava from the WEALTHTRACK Archives:
---
WEB EXTRA
BETTER HEALTH WITH AI
Katy Votava was not allowed to publish her Ph.D. dissertation in the 1990s because it used a then-novel AI neural network analysis to predict healthcare costs. She was forced to take another approach, but ever since then, she has been fascinated with AI's potential.