New Market Realities
Dealing with the new market realities. Two giants of behavioral finance- Yale Professor and Irrational Exuberance author, Robert Shiller and MIT professor and hedge fund manager Andrew Lo- discuss where the money will be made in the new financial landscape. Plus, top rated economist Nancy Lazar of ISI Group fills us in on the outlook for global economies and markets.
WEALTHTRACK Episode #0442; Originally Broadcast on April 17, 2009
Listen to the audio only version here:
Nancy Lazar – Robert Shiller – Andrew Lo
Explore This Episode
We have compiled additional information and content related to this episode.
[tabcontent]
[tab]
NANCY LAZAR
Executive Vice President,  ISI Group
ROBERT SHILLER
Professor of Economics, Yale University
Chief Economist, MacroMarkets
ANDREW LO
Director, MIT Laboratory for Financial Engineering
Chief Scientific Officer, AlphaSimplex Group, LLC
[/tab]
[tab]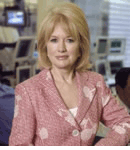 Newsletter not available.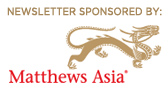 [/tab]
[tab]
Action Point available soon.
[/tab]
[tab]Bookshelf titles available soon[/tab]
[tab]One Investment available soon.[/tab]
[tab]Stock mentions available soon.[/tab]
[tab]This transcript will be available soon. More information regarding WEALTHTRACK transcripts can be found here[/tab]
[tab]
Archives available soon.
[/tab]
[tab] No WEB EXTRA for this episode.[/tab]
[/tabcontent] [/tabs]