David Nadel, Portfolio Manager of 2015's number one foreign fund, Royce International Premier Fund explains why international small cap companies deserve a place in everyone's portfolio.

WEALTHTRACK Episode #1235; Originally Broadcast on February 19, 2016
Explore This Episode
Listen to the audio only version here:

We have compiled additional information and content related to this episode.
DAVID NADEL
Portfolio Manager,
Director International Research,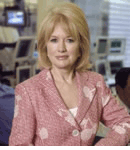 In these uncertain times investors are looking for safety and stability. For the stock portion of our portfolios that usually means large cap U.S. stocks, which are valued for their quality, strength and liquidity.
That thesis did not work very well last year.  Most major U.S. market indices lost money. The few that didn't were propped up by a handful of tech stocks, the FANGs: Facebook, Amazon Netflix and Google. 
Given the headlines coming out of international markets investors were wary of them, yet some of the best places to invest were overseas. The Euro Stoxx index advanced 8% and despite its dramatic roller coaster course, the Shanghai Composite finished the year up better than 9%.
One of the last places investors gravitate to during challenging markets is the
small cap universe, especially international small caps. That was a miscalculation last year. The Global ex-U.S.Small Cap index eked out a small gain, besting its U.S. brethren and one of the best performing foreign markets was the European Small Cap Index, which advanced more than 9%.
This week's guest led the overseas small cap charge with two top performing funds.
He is David Nadel, Director of International Research for The Royce Funds, which was founded and is still led by small cap pioneer Chuck Royce. 
Nadel is Portfolio Manager for several funds, including two funds ranked number one in their categories. The Royce International Premier Fund beat out all foreign fund competitors with its 16% plus gain last year, and the Royce European Small Cap Fund's 13% return led its Morningstar category. Nadel will discuss the outlook for international small caps this year and why investors should consider adding them to their portfolios permanently.
If you can't watch this week's episode on television, you can always watch it by going to our website. In the EXTRA section you'll find an online exclusive with Nadel about how he stays mentally fit in stressful markets. 
I also want to thank all of you who are following my weekly tweets.  I will be tweeting tomorrow afternoon. For those of you active on Facebook, thank you for contacting us!      
Have a great weekend and make the week ahead a profitable and productive one.
Best regards,
Consuelo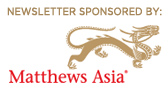 "KNOW WHAT YOU OWN AND KNOW WHY YOU OWN IT"
Do a Quick Stress Test Portolio Analysis
What You Own is Cheaper Than it Was
Do You Want to Make Slight Adjustments?
Add to Long Term Holdings?
Sell Questionable Investments?
No Bookshelf titles this week.
SWISS WEALTH
VZ Holding
Zurich Exchange, Switzerland

Bajaj Finance, Bombay Stock Exchange, India
Spirax-Sarco, London Stock Exchange, UK
OdontoPrev, Sao Paolo Exchange, Brazil
This transcript will be available soon. More information regarding
WEALTHTRACK
transcripts can be found
here
NADEL & LOWE: VOLATILE OPPORTUNITIES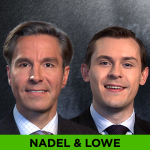 Despite the recent sell off in Russia, other oil exporting countries and emerging markets in general, the standard investment view has been that three of the BRICs – China, India and Brazil – are just too big and consequential to be ignored. This week's guests concur. Kenneth Lowe, Portfolio Manager of the Matthews Asia Focus fund and the Matthews Asian Growth and Income fund, and David Nadel, Director of International Research for Royce & Associates and Portfolio Manager of several funds, including the Royce International Smaller-Companies fund, will discuss the opportunities they are seeing in Brazil, China and India.
DAVID NADEL: ROYCE REDISCOVERS INDIA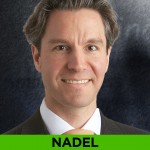 When you think small cap investing, India is probably not the first country that comes to mind. But the small cap pioneers at the Royce Funds feel differently. David Nadel,  Director of International Research and portfolio manager, explains the lure of India in this week's audio interview. You can also read Nadel's white paper on investing in India.
NADEL & FOSTER: INVESTORS GO OVERSEAS FOR VALUE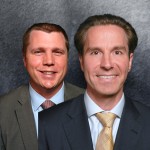 "Price matters!" Pay too much for the stock of even the greatest company and you can lose money. That's what Great Investor Bruce Berkowitz, portfolio manager of The Fairholme Fund told WEALTHTRACK recently. This week's guests couldn't agree more. They are searching far and wide for the best bargains. They are finding them, not in the U.S. but overseas. Andrew Foster is the Founder and Chief Investment Officer of Seafarer Capital Partners which focuses on companies in emerging markets. David Nadel is the Director of International Research for Royce & Associates where he concentrates on smaller companies.
MENTAL FITNESS
The Royce Funds' David Nadel has to deal with turmoil and volatility in both domestic and international markets as the firm's Director of International Research and  portfolio manager of two funds, the Royce International Premier fund, 2015's top performing foreign fund and the Royce European Small-Cap fund, its category winner.  We asked him how he stays mentally fit.


Tagged with: episode_1235