How fit is your retirement plan? Personal finance guru Christine Benz takes us through a financial wellness checkup.

WEALTHTRACK Episode #1525; Originally Broadcast on December 07, 2018
Listen to the audio only version here:

---
[learn_more caption="LEARN MORE ABOUT THIS EPISODE"]
Part of Christine Benz' recommended annual "wellness checkup" is to make sure your portfolio's asset allocation, how much you have in stocks, bonds, and cash, is where you want it. Specifically, in the stock portion, you should also know what your mix is among different investment styles such as small, medium and large cap stocks and growth vs. value. She recommends using Morningstar's Style Box as a simple approach.
Morningstar Style Box: Morningstar product designed to visually represent the investment characteristics of stocks and mutual funds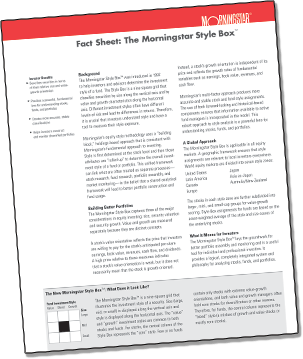 Download the.pdf
---
How much money do you need to support your desired lifestyle in retirement? Are you saving enough? Christine Benz recommends doing an annual assessment using one of several free retirement calculators.
Retirement Calculators:
T. Rowe Price Retirement Income Calculator
Vanguard Retirement Nest Egg Calculator
Fidelity Retirement Calculator and Tools
---
CHRISTINE BENZ FINANCIAL WELLNESS CHECKUP
1. HOW AM I DOING WITH MY FINANCIAL PLAN?
2. ASSESS YOUR ASSET ALLOCATION
3. ESTIMATE ADEQUACY OF LIQUID RESERVES
4. ASSESS THE SUB-ALLOCATIONS AND TROUBLESHOOT OTHER PORTFOLIO RISK FACTORS
5. REVIEW TAX STRATEGIES
6. TREATMENT OF CHARITABLE DEDUCTIONS
7. REVIEW TAX LOSS SALES AND GAINS
8. DEVELOP NEXT YEAR'S CASH FLOW STRATEGY
[/learn_more]
---
Explore This Episode
We have compiled additional information and content related to this episode.
[tabcontent]
[tab]
CHRISTINE BENZ
Director of Personal Finance,
[/tab]
[tab]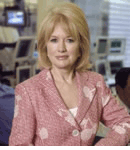 2018 has been a year of change with major implications for our portfolios and financial plans. The Federal Reserve's reversal of its dramatic decade-long easing policies began in earnest last year but has picked up speed this year. The change from declining interest rates to rising ones has done what it normally does, put pressure on financial markets. Add escalating trade tensions between the U.S. and the world's second biggest economy, China to the picture and you can get a dramatic sell off like we did on Tuesday. The Dow fell 799.36 points, or 3.1% and the Nasdaq declined 283.09 points, or 3.8% putting the tech-heavy index in official correction territory with a 12% drop from its August 29th record.
When interest rates rise, bond prices fall so the bond markets are not providing their traditional portfolio protection role against stock market declines.
Added to this mix is the biggest tax overhaul in a generation, passed by Congress a year ago, with most provisions now in effect.  According to the Wall Street Journal's tax columnist, Laura Saunders, about 65% of filers are seeing an income tax cut while about 6% are seeing an increase. 
If there was ever an appropriate time to take stock of financial plans this is it. And we couldn't find a guest better qualified than Christine Benz, personal finance guru atMorningstar where she has been the firm's Director of Personal Finance since 2008. Over her 25 years at the firm she has held numerous key positions, from head of the entire mutual fund analyst team, editor of key publications such as Morningstar FundInvestor andMorningstar Mutual Funds as well as written several of the firm's best-selling investment books.
Throughout it all Benz has been dedicated to the firm's mission, which has become her own, to help investors reach their financial goals.  She has helped millions of individuals do just that.
This week she will take us through her recommended annual exercise of doing what she calls a financial "wellness check."  Plus, in our online exclusive EXTRAfeature, Benz tackles one of the biggest challenges facing retirees, the cost of long-term health care.
Thank you for watching. Have a lovely weekend, a Happy Hanukkah, and make the week ahead a profitable and a productive one.
Best regards,
Consuelo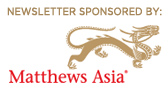 [/tab]
[tab]

TAKE FULL ADVANTAGE OF TAX DEFERRED SAVINGS PLANS
2019 ALLOWED CONTRIBUTIONS RISING
401(k) OR SIMILAR WORKPLACE RETIREMENT PLAN:
$19,000 for under age 50
$6000 catch-up contribution for age 50 or older remains the same
INDIVIDUAL RETIREMENT ACCOUNTS – I.R.A.'s:
$6000 for under age 50
$7000 for age 50 or older
HEALTH SAVINGS ACCOUNTS – H.S.A.'s:
$1000 catch-up contribution for age 55 or older remains the same
HEALTH SAVINGS ACCOUNTS = TRIPLE TAX BENEFIT
tax-free contribution
tax=free growth
tax-free withdrawals
[/tab]
[tab]
[one_half]


[/one_half]
[one_half_last]


[/one_half_last]
[/tab]
[tab]

INFLATION PROTECTION
Own inflation-protected bond fund
Particularly beneficial for retirees and pre-retirees
Treasury Inflation-Protected Securities -TIPs
Recommends low-cost index funds
iShares, Vanguard, and Schwab have good TIPs index funds
[/tab]
[tab]
No stock mentions in this episode.[/tab]
[tab]
This transcript is available here. More information regarding WEALTHTRACK transcripts can be found here
[/tab]
[tab]

If the archive episodes do not appear here, please turn off, or whitelist this site, in your ad blocker extension.
[/tab]
[tab]
UNMET LONG-TERM NEED
In her role as Morningstar's Director of Personal Finance Christine Benz tackles the major problems facing retirees. One of the biggest is the cost of long-term health care.

[/tab]
[/tabcontent] [/tabs]