They Just Don't Get It! That's the view of  legendary deep value investor Martin Whitman, Founder and Chairman of Third Avenue Management. In this exclusive interview taped at the Museum of American Finance, Whitman takes on Congressional and Wall Street ignorance about debt, credit worthiness, and earnings. Whitman will also discuss his long term mantra, to buy "safe and cheap" stocks, and his four elements to getting growth at dirt cheap prices.
WEALTHTRACK Episode #1018; Originally Broadcast on October 25, 2013
Listen to the audio only version here:
Martin Whitman
Explore This Episode
We have compiled additional information and content related to this episode.
[tabcontent]
[tab]
MARTIN WHITMAN
Founder and Chairman Third Avenue Management[/tab]
[tab]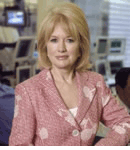 How do you feel about activist investors? PIMCO's Bill Gross came out swinging in a tweet today criticizing legendary activist Carl Icahn for lobbying Apple to buy back more stock.  Here's the tweet: Gross: Icahn should leave #Apple alone & spend more time like Bill Gates. If #Icahn's so smart, use it to help people not yourself. What got Bill started? An Icahn letter to Apple CEO Tim Cook published today and a TV interview on Bloomberg television. Here's a link to a story about the controversy.  It quotes Warren Buffett on the topic as well. We have an exclusive interview this week with a Great Investor who knows a thing or two about activist investing, but has hung up his spurs in that area and is now focusing on buying stocks that are "safe and cheap" on their own. He is legendary deep value investor, Marty Whitman. Whitman is the Founder and Chairman of Third Avenue Management, where he made a reputation for himself as a skillful investor in distressed debt. One of his most famous early investments was buying Penn Central mortgage bonds during its bankruptcy in the 1970's. Since then Whitman and his team have decided to focus on financially strong companies whose stocks are selling at deep discounts. He jokes that instead of GAAP- Generally Accepted Accounting Principles – his analytical approach is GADCP- Growth At Dirt Cheap Prices! Until March of 2012, Whitman was portfolio manager of the flagship Third Avenue Value Fund which he started in 1990. During his tenure, the fund outperformed the markets by a wide margin. Now in his late 80's, Whitman still goes to work every day and is an active investor and mentor to his staff. For over 30 years he was a Distinguished Management Fellow at the Yale School of Management. He has taught securities analysis at Columbia Business School and his alma mater, Syracuse University which named its business school, the Whitman School of Management, in his honor. Whitman is the author of several books. His most recent is Modern Security Analysis, co-authored with value investor, Fernando Diz. In it they take on two pillars of Wall Street thought, modern capital theory, at its simplest the theory that markets are efficient, and Graham and Dodd's classic approach to analyzing stocks. Whitman maintains both were shown to have serious shortcomings during the financial crisis. He will talk about what those flaws are and what should replace them. We were delighted to be taping at the Museum of American Finance where we did a live event with Whitman for members. Located at 48 Wall Street, it is a must visit destination for those interested in the amazing financial history of this country and the foundation of our phenomenal economic success. If you are a PREMIUM subscriber you can see both the show and our EXTRA session with Whitman starting this evening. You will get a more personal sense of the man and his approach to life and giving in EXTRA. Otherwise it will all be available on our website beginning tomorrow evening. Have a great weekend and make the week ahead a profitable and a productive one. Best regards, Consuelo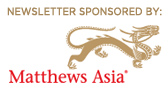 [/tab]
[tab]
[post-content id=7977 content=yes]
[/tab]
[tab]
[one_fourth][amazon-product align="center" alink="0000FF" bordercolor="000000″ height="240″ tracking_id="wealt-20″]1118390040[/amazon-product][/one_fourth][one_fourth][amazon-product alink="0000FF" bordercolor="000000″ height="240″ tracking_id="wealt-20″]0470117672[/amazon-product][/one_fourth][one_fourth][amazon-product alink="0000FF" bordercolor="000000″ height="240″ tracking_id="wealt-20″]0471768057[/amazon-product][/one_fourth][one_fourth_last][amazon-product alink="0000FF" bordercolor="000000″ height="240″ tracking_id="wealt-20″]0471398101[/amazon-product][/one_fourth_last]
[/tab]
[tab]
WHITMAN: COMFORT REAL ESTATE
Brookfield Asset Management Inc. Class A (BAM.A) Price: $42.12 on 10/24/13 52-week range: $32.56-$42.27
"I know the culture, intimate with the people and we do much together while I can't say the same about Hong Kong and China, though it's not that bad. One of the things about Hong Kong, all of these companies are controlled by billionaires, and one of the things Hong Kong billionaires insist on doing is come to New York. We send someone over to Hong Kong once a month, but these companies keep visiting us, so you get a good sense, but I can't get the same comfort that I get with Brookfield and Bruce Flatt and all my friends over there."
– Marty Whitman
[/tab]
[tab]Wheelock & Company, Ltd. ADR (WHLKY)
Henderson Land Development Co., Ltd. ADR (HLDCY)
Cheung Kong Holdings, Ltd. ADR (CHEUY) Hang Lung Group Ltd. ADR (HNLGY) Lai Sun Garment (International) Ltd. (sold in Hong Kong) Brookfield Asset Management (BAM.A)
[/tab]
[tab]
This transcript is available to WEALTHTRACK Premium subscribers here. You can also purchase and download this transcript safely and securely with your credit card or PayPal account for $4.99. You will need the free Adobe Acrobat Reader (Mac/Win) or Preview (Mac) to view and print the transcript.
[/tab]
[tab]
[post-content id=9548 show_title="true" show_excerpt="true" show_image="true" ]
[/tab]
[tab]
WEB EXTRA: MARTIN WHITMAN: "SECOND CLASS" ROOTS
[/tab]
[/tabcontent] [/tabs]