Consuelo Mack WEALTHTRACK launches a new season with its "Next Generation Investors" series featuring an exclusive interview with legendary value investor Bill Miller, and Samantha McLemore, his Co-Portfolio Manager on the Miller Opportunity Trust fund.

WEALTHTRACK Episode #1601; Originally Broadcast on July 05, 2019
Listen to the audio only version here:


Explore This Episode
We have compiled additional information and content related to this episode.
[tabcontainer] [tabtext]Guest Info[/tabtext] [tabtext]Newsletter[/tabtext] [tabtext]Action Point[/tabtext] [tabtext]Bookshelf[/tabtext] [tabtext]One Investment[/tabtext] [tabtext]Stock Mentions[/tabtext] [tabtext]Video Archive[/tabtext] [tabtext]Web Extra[/tabtext] [/tabcontainer]
[tabcontent]
[tab]

[one-half]
WILLIAM "BILL" MILLER III
Co-Portfolio Manager,
Miller Opportunity Trust
[/one-half]
[one-half last]
SAMANTHA MCLEMORE
Co-Portfolio Manager,
Miller Opportunity Trust
[/one-half]
[/tab]
[tab]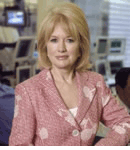 Investors celebrated Independence Day early with the Dow hitting a new high for the first time since October making it a record-breaking trifecta of the Dow, S&P 500 and the NASDAQ, which both began their record-breaking sprees in April.
What is equally notable about the rally is it is occurring across asset classes which normally are not correlated. Gold is trading at six-year highs and Treasury bond yields are falling sending their prices higher. The yield on the benchmark ten-year Treasury note has fallen to multi-year lows, below 2% versus 2.684% at year end.
What better way to celebrate the launch ofWEALTHTRACK's sixteenth season on public television than to feature an exclusive interview with a legendary investor whose flagship fund has beaten the market since the 2009 market bottom.
We are introducing a new series on Next Generation Investors this week. We want you to meet the individuals that some top fund managers have chosen to manage money with them, for them and possibly succeed them.
It's a topic I have given a great deal of thought to, for two reasons. One, the recognition that the investment horizon, even for people in retirement can stretch into decades.  For millennials such as my son, it could be 70 years or more.
Secondly, in this era of passive index investing, a firm's culture, its independence of thought, investment discipline, and integrity are going to matter even more. As one of my heroes, Sir John Templeton said "If you want to have a better performance than the crowd, you must do things differently from the crowd."  And that frequently means "To buy when others are despondently selling and sell when others are greedily buying…" which he said "…requires the greatest fortitude and pays the greatest reward. "
That approach takes a certain mindset and training which is why for this week's WEALTHTRACKexclusive we have asked great investor Bill Miller to join us with his Co-Portfolio Manager Samantha McLemore.
Bill Miller is the founder, owner and Chief Investment Officer of Miller Value Partners, a firm he founded in 1999 while working at Legg Mason, but took over completely in 2017. Miller still holds the record for beating the S&P 500 for 15 consecutive years – from 1991-2005 – with the Legg Mason Capital Management Value Trust fund.
His flagship Miller Opportunity Trust fund  which he created in 1999  has $1.5 billion in assets and has beaten the S&P cumulatively since the market's 2009 bottom, producing 20% plus annualized returns vs the S&P's 17% returns.
Helping him do that was Samantha McLemore, who has been Co-Portfolio Manager of Miller Opportunity Trust since 2014 and Assistant Portfolio Manager since 2008. McLemore joined Legg Mason right out of college in 2002 as an analyst after meeting Miller at a talk he gave at their alma mater Washington and Lee University.
She is also the sole manager of several other portfolios.
Miller Value Funds is a new sponsor ofWEALTHTRACK's but they are here on their own obvious merits. Miller has been a regularWEALTHTRACK guest since the beginning. This is his 13th appearance on WealthTrack, most exclusive. You can watch those on our website wealthtrack.com.
On this week's show, we discuss Opportunity Trust's outperformance, volatility, their shared approach to running the fund and some of the portfolio holdings they are most enthusiastic about.
We also did a separate interview with Miller about Bitcoin, (he was an early investor) and why he believes Facebook's new crypto product, Libra is a big deal. You can see that in the EXTRA feature on our website. You'll also find Samantha McLemore's recommendations for investment  books that had the greatest influence on her career.
If you miss the show on television this week you can always find it on our website . As always, we welcome your feedback.  Click on the Contact Uslink on our website, or connect with us on Facebook or Twitter.
If you would prefer to take WEALTHTRACK with you on your commute or travels, you can now find the WEALTHTRACK podcast on TuneIn, Stitcher, and SoundCloud, as well as iTunes. Find out more on the WEALTHTRACK Podcast page.
Have a lovely summer weekend and make the week ahead a profitable and a productive one.
Best regards,
Consuelo
P.S. What is the true meaning of Independence Day? Read Thomas Jefferson's last letter on the subject, written weeks before he died on July 4, 1826, the 50th anniversary of the Continental Congress' approval of the Declaration of Independence.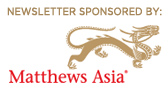 [/tab]
[tab]

LOOK FOR FIRMS WHERE MANAGERS INVEST CONSIDERABLE SUMS ALONGSIDE SHAREHOLDERS
How much money portfolio managers have invested in their own funds is a key criteria used to judge funds
Significant "skin in the game" is seen as important indicator of management commitment & responsibility
SEC requires disclosure of managers' investments in funds they manage
Information available:
– Mutual fund's Statement of Additional Information in prospectus
– SEC's electronic data gathering, analysis, and retrieval database (EDGAR)
[/tab]
[tab]
[one_half]
---
Thinking, Fast and Slow
[/one_half]
[one_half_last]
---
Expectations Investing: Reading Stock Prices for Better Returns
[/one_half_last]
[/tab]
[tab]

MILLER: OVERLOOKED ASSETS
Amazon.com Inc (AMZN)
Price: $1,917.41 on 7/1
52-week range: $1,307.00 – $2050.50
MCLEMORE: DOMINANT POSITIONS / ATTRACTIVE VALUATIONS
Amazon.com Inc (AMZN)
Facebook Inc A (FB)
[/tab]
[tab]
Amazon.com (AMZN)
Tivity Health Inc (TVTY)
ADT Inc (ADT)
[/tab]
[tab]Bill Miller from the WEALTHTRACK Archives:

If the archive episodes do not appear here, please turn off, or whitelist this site, in your ad blocker extension.
[/tab]
[tab]
MILLER: BIG CRYPTOCURRENCY DEAL
How significant is Facebook's plans to introduce a cryptocurrency called Libra? Legendary value investor Bill Miller, an early investor in Bitcoin says it's a big deal.

MCLEMORE: INVESTMENT WISDOM
Miller Opportunity Trust's Co-Portfolio Manager Samantha McLemore has been trained by legendary value investor Bill Miller since graduating from college. We asked her to recommend some of her favorite outside sources of investment wisdom.

[/tab]
[/tabcontent] [/tabs]