Morningstar International Stock Fund Manager of the Year winner, Artisan International Fund's Mark Yockey, discusses his contrarian picks and how he is finding sustainable growth in Japanese tobacco and automobile companies, Chinese internet and insurance firms, and global beer companies.

WEALTHTRACK Episode #935; Originally Broadcast on February 22, 2013
Listen to the audio only version here:
Mark Yockey
Explore This Episode
We have compiled additional information and content related to this episode.
[wptabs mode="horizontal"]
[wptabtitle]Guest Info[/wptabtitle]
[wptabcontent]
Mark Yockey
Portfolio Manager
Artisan International Fund [/wptabcontent]
[wptabtitle] Newsletter[/wptabtitle]
[wptabcontent]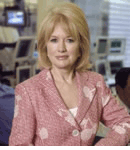 One of the hallmarks of many of WEALTHTRACK's Great Investor guests is their contrarian streak. Legg Mason's Bill Miller recently gave us his rationale for buying home building and airline stocks beginning in 2011. Skeptics abounded then. They are more circumspect now, after those holdings and other then "untouchables" propelled his Legg Mason Opportunity Trust to the number one mutual fund slot last year with its 40% plus gain.
This week we are talking to another acknowledged Great Investor who is not afraid to go where others fear to tread as he scours the globe for "sustainable growth at a reasonable valuation." We have a rare television interview with Mark Yockey, long time portfolio manager of the Artisan International Fund, for which he was named Morningstar's International Stock Fund Manager of the Year in 1998 and named a finalist in 2012 for his "outstanding record." Artisan International has trounced its peers and benchmarks since its 1995 inception, as well as over the last ten years. Yockey also runs the highly regarded Artisan International Small Cap Fund, launched in 2001 and the younger, Artisan Global Equity Fund started in 2010.
One of Yockey's more controversial holdings now is Chinese search engine, Baidu. Here's what he has to say about it.
"I think investors totally misunderstand the story. They're being penalized for just acquiring the YouTube of China. YouTube U.S. is a $4 billion business and growing like a weed. The Chinese want the same thing as Americans do. They want to have entertainment. They want to have a quick look at whatever is popular at the moment, and they're being penalized because it's losing money. The other thing that's going on is there's this huge move around the world to mobile search as opposed to search on your PC, and so right now they're giving it away in China, mobile search, but the way I look at it, the way we look at it is mobile search is even more valuable than search on a PC, because if you're doing it on your cell phone, it means you probably want to do something right away. Otherwise, you're walking down the street in New York or Kansas City or San Francisco, you hit Yelp or whatever the app is to find a restaurant or to find a hardware store or to find a tire store, whatever you're looking for, and that's a transaction-oriented business. So that search ought to be worth more. Right now they're giving it away. In a few years, mobile search is going to be three times as big as fixed search on your PC, and this hasn't been monetized at all, so you know what? Personally, I think Baidu is going to double over time."
Prepare to hear more from Yockey on his other out of favor positions in Japanese tobacco and automobiles and Chinese insurance and gambling firms. Plus in our WEALTHTRACK EXTRA conversation with him, find out what he is reading right now that he highly recommends to the rest of us.
As always, if you can't join us at the appointed hour on your local public television station, you can watch the show on our website as a podcast or streaming video. You can also find the One Investment picks of our guests and my Action Points there. For those of you who would like to see our program 48 hours in advance of the broadcast, you can subscribe to our WEALTHTRACK PREMIUM subscription service on the website.
Have a great weekend and make the week ahead a profitable and a productive one!
Best regards,
Consuelo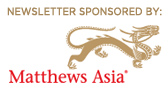 [/wptabcontent]
[wptabtitle]Action Point[/wptabtitle]
[wptabcontent][post-content id=3501 content=yes][/wptabcontent]
[wptabtitle]One Investment[/wptabtitle]
[wptabcontent]
YOCKEY: COMPETITIVE EDGE
Covidien PLC (COV)
Price: $63.02 on 2/20/13
52-week range: $50.25 – $63.89
"It's kind of a U.S. company, but it's kind of a European company. It's listed in the U.S., but it's domiciled in Ireland, and it's trading about 13 times, and they're selling a lot of products to the hospital industry, and there are a lot of high value-added products for things like microsurgery and, you know, staplers and things like that, and … surgical staplers, you know, and the company's growing about 10% a year. They make good acquisitions over time. The company's dirt cheap, and it should trade at a much higher multiple."

– Mark Yockey
[/wptabcontent]
[wptabtitle]Transcript[/wptabtitle]
[wptabcontent]WEALTHTRACK now provides our 2 most recent program transcripts for free!  All of our older transcripts, including this one, are included with your WEALTHTRACK Premium subscription.  Please sign in or subscribe to access the transcript.
You can also purchase and download this specific transcript (Adobe Acrobat PDF file) safely and securely with your credit card or PayPal account ($4.99). You will need the free Adobe Acrobat Reader (Mac/Win) or Preview (Mac) to view and print the transcript.[/wptabcontent]
[wptabtitle]Bookshelf[/wptabtitle]
[wptabcontent]No books available.[/wptabcontent]
[wptabtitle]Purchase DVD[/wptabtitle]
[wptabcontent]Please check back for availability.[/wptabcontent]
[wptabtitle]Archive[/wptabtitle]
[wptabcontent]There are no archive episodes for this guest.[/wptabcontent]
[/wptabs]