The FAANGS will continue to flourish, even in a late cycle market says market-beating portfolio manager Howard Ward who owns them in his GAMCO Growth Fund.

WEALTHTRACK Episode #1546; Originally Broadcast on May 03, 2019
Listen to the audio-only version here:


Explore This Episode
We have compiled additional information and content related to this episode.
[tabcontent]
[tab]
HOWARD WARD
[/tab]
[tab]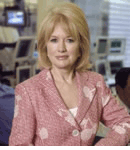 Short term interests remain steady. The Federal Reservedecided to keep its benchmark federal funds rate at the same 2-1/4 to 2-1/2 percent range it had since January when it put its previous series of rate hikes on hold.
In explaining the continuation of its rate policy, the Fed noted that the "labor market remains strong,"- "economic activity rose at a solid pace" –  but that "growth of household spending and business fixed investment slowed in the first quarter" and "on a 12-month basis overall inflation and inflation for items other than food and energy have declined and are running below 2 percent."
Two percent is, of course, the Fed's target rate for inflation. Fed Chair Jerome Powell described the Fed's view of price weakness as "transient" but said if it continued it would be "something we would be concerned about." 
As far as the stock market is concerned growth is back in a big way and it continues to outdistance value.  Tech is providing the leadership. According to Strategas Research Partners, the S&P 500 technology sector has risen 27% so far this year versus the market's 17.5% gain.  And the famous FANGs are part of that tech dominance.
Last year's fourth quarter rout had decimated shares of the extended FAANG family.  Facebook, Amazon, Apple, Netflix and Google parent Alphabet all suffered significant declines. They have made up for much of that lost ground this year.
FAANG stock fever seems to be increasing globally as well.  According to a recent monthly survey of global money managers by Bank of America Merrill Lynch, owning the tech giant group was considered to be the second most crowded trade, i.e. most popular, in the financial markets along with their Chinese equivalents, known as the BATS: Baidu, Alibaba, and Tencent.  Of note, shorting European stocks was voted the most crowded trade.
The popularity of the FAANGs, as well as Microsoft, which is frequently mentioned as practically an honorary member, does not worry this week's guest who owns them all. He is Howard Ward, the Chief Investment Officer of Growth Equities at GAMCO Investors, part of the Gabelli Funds. Since 1995 Ward has been the Portfolio Manager of the GAMCO Growth Fund. Ranked 4-star byMorningstar it has beaten the market and its MorningstarLarge Growth category over the last one, three, five and ten year periods and has been recognized by Lipper for its consistent risk-adjusted returns. Ward has also been the Co-Portfolio Manager of the five-star rated GAMCO Global Growth Fund since 2005.
If you are unable to watch us on television this week, you can view the episode on our website over the weekend.  If you'd like to see it earlier, it is available to our PREMIUMsubscribers right now.  You'll also find an exclusive extra interview with Ward, about the benefit of having his son join him in the business.
If you would prefer to take WEALTHTRACK with you on your commute or travels, you can now find theWEALTHTRACK podcast on TuneIn, Stitcher, andSoundCloud, as well as iTunes and Spotify.
Thank you for watching.  Have a lovely weekend and if you are a horse racing fan, may your favorite win in the Kentucky Derby!  Please make the week ahead a profitable and a productive one.
Best regards,
Consuelo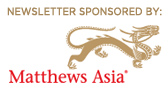 [/tab]
[tab]

MAKE SURE YOU HAVE SOME DEFENSIVE HOLDINGS IN YOUR PORTFOLIO
Ward's Choices: Counter-cyclical stocks like utilities and cell tower companies
Individual Investors' Choices: Defensive non-stock assets like cash, Treasury bonds, gold …
[/tab]
[tab]
No Bookshelf titles this week.
[/tab]
[tab]

DOMINANT DYNAMICS
Buy Amazon
[/tab]
[tab]
Apple Inc. (AAPL)
Alphabet Inc Class A (GOOGL)
Facebook, Inc. (FB)
UnitedHealth Group Inc. (UNH)
Amazon.com, Inc. (AMZN)
Walt Disney Co (DIS)
Netflix, Inc. (NFLX)
NextEra Energy, Inc. (NEE)
American Water Works Company Inc (AWK)
Crown Castle International Corp. (CCI)
American Tower Corporation (AMT)
[/tab]
[tab]
This transcript is available here. More information regarding WEALTHTRACK transcripts can be found here
[/tab]
[tab]This is Howard Ward's first appearance on WEALTHTRACK
[/tab]
[tab]
MODERN PERSPECTIVE
A common piece of advice is "never do business with friends or family," the belief being such relationships are problematical from the start. Such is not the case with veteran money manager Howard Ward whose son is now Associate Portfolio Manager of the GAMCO Growth Fund with boss, Mario Gabelli's blessing.

[/tab]
[/tabcontent] [/tabs]