Wall Street's long-time number one Washington analyst, Andy Laperriere explains why for the first time in his career he is predicting the stock market will plummet if certain candidates win the presidency.

WEALTHTRACK Episode #1241; Originally Broadcast on April 01, 2016
Listen to the audio only version here:

Explore This Episode
[box]
Download and read: TRUMP OR SANDERS COULD CRUSH STOCKS – EVEN WITHOUT CONGRESS
[/box]
We have compiled additional information and content related to this episode.
[tabcontent]
[tab]
ANDY LAPERRIERE
Head U.S. Policy Research,
Cornerstone Macro
[/tab]
[tab]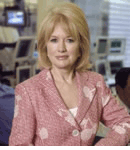 As long time WEALTHTRACK viewers know we rarely cover politics and we only cover elections to compare the agendas of the designated Republican and Democratic presidential nominees.  We usually do it once, just before the election to discuss the potential business and market winners and losers under each designated presidential candidate.
We are breaking precedent this year because this is such an extraordinary primary contest in both parties. As Donald Rumsfeld famously phrased it: There are "known knowns", I would put candidates with long track records and more mainstream agendas within their parties in that group, such as Hillary Clinton and Ted Cruz.
Then there are "known unknowns", such as Bernie Sanders. He has a long track record but a far left agenda. How would Congress' only self-described democratic socialist behave in the White House?
Even more unknown, what would Donald Trump do in the oval office?  He would be the first president in U.S. history with no experience in government service and one of the few who was never elected to any public office.
We'll have some answers to those questions on this week's WEALTHTRACK.
We'll hear from Andy Laperriere, Founding Partner and Head of U.S. Policy Research for Cornerstone Macro, a top-ranked, independent economic, market and policy research firm. Institutional Investor magazine has ranked Laperriere and his team the number one Washington analyst group for each of the past 12 years, most recently at Cornerstone Macro, and before that at ISI Group.
Laperriere recently sent one of his U.S. policy reports to clients with this headline: "Trump or Sanders Could Crush Stocks – Even Without Congress".  His strong opinions definitely got my attention because Laperriere has always been neutral in these elections. We'll find out why he thinks this time is different.
If you can't watch the show on television you can always view it on our website.  It's available to ourPREMIUM viewers right now and everyone else over the weekend.  You'll also find an exclusiveEXTRA interview with Andy Laperriere there.
Have a great spring weekend, and make the week ahead a profitable and productive one.
Best Regards,
Consuelo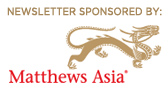 [/tab]
[tab]

DON'T LET THE POLITICAL NOISE AFFECT YOUR INVESTMENT DECISIONS
Presidential campaigns are designed to tell us how bad things are
Candidates promise to fix problems
Negativity takes a toll on investor psychology
Successful investors stick to investment discipline
Focus on fundamentals

Choose companies and securities that will excel in business no matter what political climate
[/tab]
[tab]
No Bookshelf titles this week.
[/tab]
[tab]

LAPERRIERE: HEALTHCARE UNDER PRESSURE
Healthcare, pharmaceutical and biotech companies
may be negatively affected during election cycle[/tab]
[tab]No stock mentions in this episode.[/tab]
[tab]This transcript will be available soon. More information regarding WEALTHTRACK transcripts can be found here
[/tab]
[tab]
[post-content id=888 show_title="true" show_date="true" show_excerpt="true" show_image="true" ]
[/tab]
[tab]
WASHINGTON ATMOSPHERE
Top ranked policy research analyst Andy Laperriere has spent more than two decades immersed in Washington's political scene, as both an insider and outside analyst. We asked him if the tenor of discourse in the nation's capital is really as bad as reported?

[/tab]
[/tabcontent] [/tabs]