On this week's CONSUELO MACK WEALTHTRACK, legendary portfolio manager Ken Heebner is known for his big bets and rapid trading at the CGM funds . This week he describes his contrarian views on the U.S. economy and stocks, particularly housing and banking, and why he thinks bonds are so dangerous.
[bliptv id="iIdDg5D1LAA"]
WEALTHTRACK Episode #942; Originally Broadcast on April 12, 2013
Listen to the audio only version here:
Ken Heebner
Explore This Episode
We have compiled additional information and content related to this episode.
[wptabs mode="horizontal"]
[wptabtitle]Guest Info[/wptabtitle]
[wptabcontent]
Ken Heebner
Co-founder, Capital Growth Management
Portfolio Manager, CGM Focus Fund[/wptabcontent]
[wptabtitle] Newsletter[/wptabtitle]
[wptabcontent]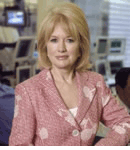 Stock markets continue to set new highs this week. The S&P 500 has risen for four consecutive days, hitting fresh peaks today and yesterday. The Dow Industrials set its third straight record today. And it seems investors are becoming believers. It's taken four years and one hundred percent plus returns to lure investors back into stocks, but they are finally returning.
U.S. equity funds posted their biggest quarterly inflows in nine years in the first three months of this year.  According to TrimTabs Investment Research, $52 billion dollars flowed into U.S. stock mutual funds and ETFs. To put that into context, investors withdrew a total of $87 billion from U.S. stock funds last year. But the renewed interest comes with a twist. Investors are favoring exchange traded funds, the bulk of which represent passive index funds over the mostly actively managed mutual funds. ETFs got $32 billion, or 60% of the money while stock mutual funds got $20 billion.
And for the past year, investors have overwhelmingly favored passive stock funds. While U.S. equity ETFs saw $80 billion dollars in net inflows, the mostly actively managed U.S. stock mutual funds experienced outflows of $120 billion! Investors are voting against active managers because they have done so poorly over the last decade. According to InvestmentNews, only 38% of large cap managers beat the S&P 500 over the last ten years, only 31% beat the market over the last five years and only 18% did so in the past three years. And a tiny 9% of large cap managers beat the market in all three periods.
Investors are not abandoning bonds however, far from it! Bond funds are booming with sizable inflows for the 17th quarter in a row, to a tune of $72.3 billion. And investors still favor actively managed bond funds by a huge margin. Over the last year, bond mutual funds have seen inflows of $278.5 billion versus $44.4 billion into fixed income ETFs. As TrimTabs points out, so much for the "great rotation out of bonds and into stocks. No such rotation has materialized."
But the rotation should materialize and the sooner the better for investors, according to this week's guest. He is Ken Heebner, a newcomer to WEALTHTRACK but a legend in the mutual fund world. Heebner is the co-founder and portfolio manager at Capital Growth Management where he runs three mutual funds: CGM Mutual started in 1981, CGM Realty started in 1994, and CGM Focus launched in 1997. Heebner is known for his concentrated holdings, aggressive bets, high turnover and extreme performance, both on the upside and downside. He reached rock star status among investment professionals with CGM Focus. It was the number one U.S. stock mutual fund for the decade ending in 2007. A dramatic decline in 2008 and subsequent five year underperformance has caused an investor exodus, but his 10 and 15 year track records are far superior to the markets and put him in the top one percent of his peers.
He won't discuss his funds specifically but he has strong views on the markets and investing. I'll begin the interview by asking him why he believes this is an exceptional opportunity to invest in U.S. stocks. You will also be interested in hearing where this self-described contrarian sees the greatest values in the market. His approach is not for the faint hearted!
As always, if you can't join us at the appointed hour on your local public television station, you can watch the show on our website as a podcast or streaming video. You can also find the One Investment picks of our guests and my Action Points there.
I also want to tell our Premium subscribers that we are changing our premium programming. We will no longer show previews of the entire show; instead we will be providing excerpts and other original content. It turns out that some of our premium information was being scooped by competitors.
Have a great weekend and make the week ahead a profitable and a productive one!
Best regards,
Consuelo[/wptabcontent]
[wptabtitle]Action Point[/wptabtitle]
[wptabcontent][post-content id=4415 content=yes][/wptabcontent]
[wptabtitle]Transcript[/wptabtitle]
[wptabcontent]WEALTHTRACK transcripts are included in WEALTHTRACK Premium subscriptions. Click here to read this and other transcripts, or sign up.
You can also purchase and download this specific transcript (Adobe Acrobat PDF file) safely and securely with your credit card or PayPal account ($4.99). You will need the free Adobe Acrobat Reader (Mac/Win) or Preview (Mac) to view and print the transcript. [/wptabcontent]
[wptabtitle]Bookshelf[/wptabtitle]
[wptabcontent]No books available.[/wptabcontent]
[wptabtitle]Purchase DVD[/wptabtitle]
[wptabcontent]Please check back for availability.[/wptabcontent]
[wptabtitle]Archive[/wptabtitle]
[wptabcontent]There are no archive episodes for this guest.[/wptabcontent]
[/wptabs]