Jeremy Grantham, investment legend and long-time value investor, warns of a bubble of "epic proportions" in the bond, stock, housing, and commodities markets.
Grantham, who has accurately predicted market bubbles in the past, believes that the current market is overvalued and due for a correction. He cites three factors contributing to the bubble: low-interest rates, easy credit, and excessive speculation.
Grantham also discusses his views on climate change, bursting market bubbles, and artificial intelligence. He believes that climate change is the most important issue facing the world today and that artificial intelligence could have a major impact on the future of the economy.
WEALTHTRACK
Episode #2001 broadcast on June 30, 2023
Listen to the audio-only version here:
---
Explore This Episode
We have compiled additional information and content related to this episode.
JEREMY GRANTHAM
Legendary Market Forecaster,

Co-Founder & Long-Term Investment Strategist, GMO

Co-Founder, Trustee,
---
ACTION POINT
STEEP YOURSELF IN MARKET HISTORY
READ SOME FINANCE CLASSICS
Burt Malkiel: 50th anniversary of A Random Walk Down Wall Street: The Best Investment Guide that Money Can Buy
Charles Ellis: Winning the Loser's Game: Timeless Strategies for Successful Investing
Robert Aliber: Manias, Panics and Crashes: A History of Financial Crises
Niall Ferguson: The Ascent of Money: A Financial History of the World
---
BOOKSHELF
---
ONE INVESTMENT
CRITICAL INVESTMENTS
Own climate change and resources companies
Resources companies: beneficiaries of ongoing shortages
Climate change companies: beneficiaries of massive spending by government and private sector
---
STOCK, BOND, FUND MENTIONS
GMO Climate Change Fund (GCCLX)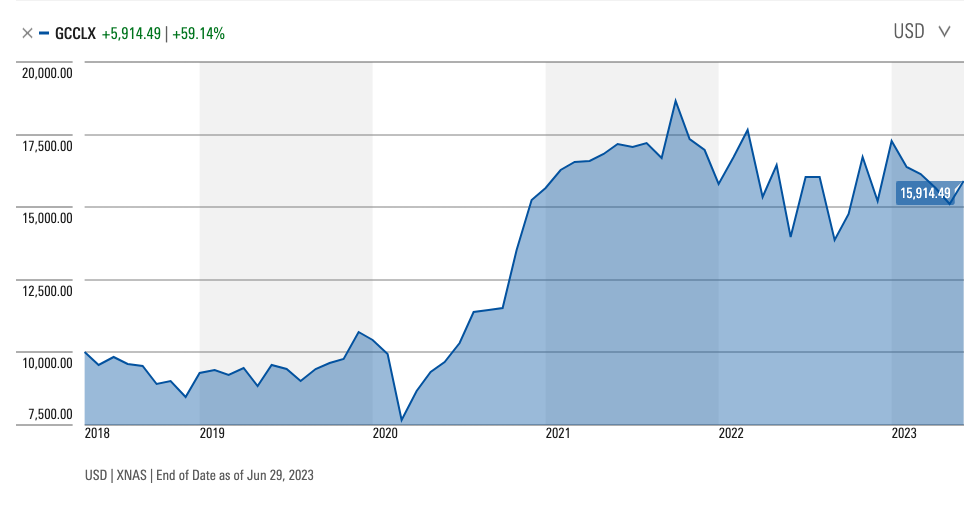 Click the image for the latest report.
---
FROM THE ARCHIVES
Jeremy Grantham from the WEALTHTRACK Archives:
---
WEB EXTRA
CLIMATE CHANGE INNOVATION
75% of Jeremy Grantham's family foundation, the Grantham Foundation is invested in venture capital start ups with the potential to mitigate, if not reverse climate change. I asked him which developments he is most excited about.