Award-winning retirement expert Jamie Hopkins explains why it's essential to rethink retirement planning.

WEALTHTRACK Episode #1449; Originally Broadcast on May 25, 2018
Listen to the audio-only version here:

Explore This Episode
We have compiled additional information and content related to this episode.
[learn_more caption="Learn More about Medicare and Insurance:"]
VOTAVA: MAXIMIZING MEDICARE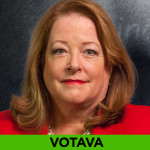 It's estimated that 95% of seniors are paying too much for Medicare coverage.  Today, men and women who retire at 65 can anticipate living another 25, 30 or even 40 years – all of those years receiving Medicare benefits and contributing to them.  On this week's WEALTHTRACK, healthcare expert Katy Votava, president of Goodcare.com and author of Making the Most of Medicare explains what you need to know to maximize those benefits and avoid overpaying.
MONEY SAVING ADVICE: THOUSANDS LOST BY SENIORS WHO PAY TOO MUCH FOR MEDICARE; DON'T CLAIM ENOUGH FROM SOCIAL SECURITY. HOW TO GET WHAT YOU DESERVE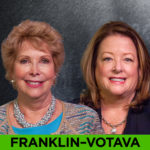 How to maximize your Social Security and Medicare benefits with experts Mary Beth Franklin and Katy Votava.
BLUNT & LANKFORD: LIFELONG INCOME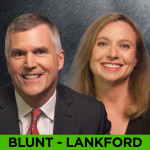 Guaranteed income for life. Retirement experts Kim Lankford of Kiplinger's and New York Life's Christopher Blunt discuss strategies to avoid outliving your nest egg.
[/learn_more]
JAMIE HOPKINS
Author,
Rewirement: Rewiring the Way You Think About Retirement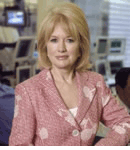 Newsletter available soon.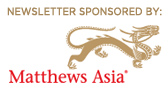 CONSIDER ALTERNATIVE SOURCES OF INCOME FOR YOUR RETIREMENT
Home is one source
Have an available home equity line of credit for immediate liquidity
Reverse Mortgages:

Available under the FHA (Federal Housing Administration) backed program, HECM (Home Equity Conversion Mortgage)
• Available to seniors 62 and over
• Must live in the home and own it
• Have no mortgage or a low mortgage balance

HECM is tightly regulated:
• Required to meet with HECM counselor to obtain the loan
• Information available on U.S. Department of Housing and Urban Development website: www.hud.gov
Rewirement: Rewiring The Way You Think About Retirement!
HOPKINS: RETIREMENT CHALLENGE
Manage your debt
Big behavioral problem
Look at highest interest debt first
Pay off rest from there
No stock mentions in this episode.
This transcript will be available soon. More information regarding
WEALTHTRACK
transcripts can be found
here
Jamie Hopkins from the
WEALTHTRACK
Archive:
RETIREMENT INCOME CHALLENGE
Leading retirement income expert, Jamie Hopkins is one of the creators of the curriculum for the relatively new certification for financial planners called the Retirement Income Certified Professional, or RICP.  As baby boomer investors make the challenging transition from accumulating assets while working to spending them in retirement, Hopkins says much of the financial advisory community is playing catch up.

Tagged with: episode_1449