Is the 100th anniversary of the creation of the Federal Reserve a cause for celebration or condemnation? Has the Fed, as Ben Bernanke said, "come full circle back to the original goal of preventing financial panics?" Two financial historians, James Grant and Richard Sylla, debate the benefits and dangers of the Fed and explore its history with us.
WEALTHTRACK Episode #1026; Originally Broadcast on December 20, 2013
Listen to the audio only version here:
Explore This Episode
We have compiled additional information and content related to this episode.
[tabcontainer] [tabtext]Guest Info[/tabtext] [tabtext]Newsletter[/tabtext] [tabtext]Action Point[/tabtext] [tabtext]Transcript[/tabtext] [tabtext]Video Archive[/tabtext] [/tabcontainer] [tabcontent] [tab]
JAMES GRANT
Founder and Editor
Grant's Interest Rate Observer
RICHARD SYLLA
Henry Kaufman Professor of the History of Financial Institutions and Markets
Stern School of Business, New York University
[/tab] [tab]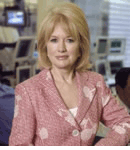 Did the Federal Reserve plan its long awaited "tapering" announcement to coincide with its centennial? I don't think so, but this coming Monday, December 23rd is the one hundredth anniversary of the creation of the nation's central bank.  And this week was also Federal Reserve Chairman Ben Bernanke's last press conference. He will preside over one more policy meeting in late January before stepping down on January 31st.
Similar to many changes in Fed policy in recent decades, this one received a big reaction. The beginning of winding down the Fed's $85 billion-a- month purchases of Treasury and mortgage bonds by $10 billion, a 12% reduction sent stock prices surging to new highs. The Dow continued its rally on Thursday, closing at 16,179.08.
Why was the market's reaction so positive? Investors cheered Mr. Bernanke's encouraging assessment of the economy, "…the economy is continuing to make progress..;" but not too much progress, "it also has much farther to travel before conditions can be judged normal." The Fed made pretty clear that its now five year old policy of keeping short-term interest rates near zero will continue until 2015 or later.
This week on WEALTHTRACK we are looking at how the role of the central bank has changed and expanded over the last century and debate what its proper role is with two well-known financial historians and favorite guests.
James Grant is the editor of Grant's Interest Rate Observer, a twice monthly, self-described "independent, value oriented and contrary minded journal of the financial markets. Grant's is considered to be a must read by many top investors. He is a vocal critic of current Fed policy.
Richard Sylla is the Henry Kaufman Professor of the History of Financial Institutions and Markets and Professor of Economics, Entrepreneurship and Innovation at the New York University Stern School of Business and an expert on the history of interest rates.
Have a very Merry Christmas holiday and make the week ahead a profitable and productive one!
Best regards,
Consuelo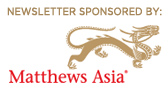 [/tab] [tab][post-content id=7728 content=yes][/tab] [tab]
The transcript is available to WEALTHTRACK Premium subscribers here. You can also purchase and download this transcript safely and securely with your credit card or PayPal account for $4.99. You will need the free Adobe Acrobat Reader (Mac/Win) or Preview (Mac) to view and print the transcript.
[/tab] [tab]
More James Grant from the Archives
September 28, 2012
Discusses why the Federal Reserve's policies of zero interest rates and massive purchases of U.S. Treasury and mortgage-backed bonds are dangerous to the economy and damaging to savers.
[bliptv id="hs5mg4WUQgA"]
April 15, 2011
James Grant explains why he believes the Federal Reserve's easy money policies will wreak havoc on the economy and markets. The dangers of inflation creep and how to protect yourself against it.
[bliptv id="hs5mgrPtTwA"]
January 25, 2008
Two top portfolio managers and a highly-respected observer of the financial scene. BlackRock's Chief Investment Officer and three fund manager, Bob Doll will be back to share his usually prescient predictions and strategies for the New Year. The Wintergreen Fund's David Winters will tell us why he continues to emphasize international investing. And Jim Grant, the Editor of Grant's Interest Rate Observer will pull no punches about the outlook for the credit markets in 2008.
[bliptv id="hs5mprY7AA"]
Richard Sylla from the Archives
October 15, 2012
[bliptv id="hs5mg5m8MQA"]
November 1, 2008
With the upcoming national election and its impact on the economy and your investments. Guiding us will be Wall Street's number one political analyst, Tom Gallagher who heads up the Washington office of top independent research firm ISI Group, financial historian Professor Richard Sylla of NYU's Stern School of Business who will compare today's financial and political situation with the past and Robert Hormats, Vice Chairman of Goldman Sachs International who will discuss the ramifications for the global markets.
[bliptv id="hs5m15hvAA"]
[/tab] [tab]
[/tab] [tab]
[/tab][/tabcontent] [/tabs]