Our New Year's special is all about giving and how philanthropy in America is changing. Many fear that the new fiscal cliff deal that Congress just passed (in the nick of time) might hurt charitable contributions in the future.  Our guests this week have a mixed reaction to that notion. Doug Bauer is the Executive Director of the Clark Foundation, a fifth generation family foundation and one of the largest foundations in the country in terms of assets and grants.  Jack Lund is the President and CEO of the Y.M.C.A. of Greater New York, the largest Y.M.C.A. in the U.S. and the largest youth serving organization in New York area.   These two Financial Thought Leaders in philanthropy explain how charitable giving has changed and share their advice about becoming more effective givers.
WEALTHTRACK Episode #928; Originally Broadcast on January 04, 2013
Listen to the audio only version here:
Doug Bauer & Jack Lund
Explore This Episode
We have compiled additional information and content related to this episode. Select a tab from the box below for more.

Guest Info
Newsletter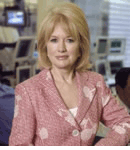 Happy New Year! What a momentous end to the old year and launch of the new!
The "Fiscal Cliff" was averted, literally at the last minute, with the House passing the American Taxpayer Relief Act of 2012. Don't you love the names of these bills? Taxpayer "relief" means about 77% of U.S. households will pay higher taxes this year according to Bloomberg, mostly because of the expiration of the payroll tax cut. Higher income investors are bearing the brunt of the hikes in a number of areas, including rates on long-term capital gains and dividends which are going from 15% to 20%. Although that's much lower than feared, it's still a 33% tax hike! As wealth management firm Glenmede told clients this week, "The Act continues the Congressional pattern of increasing complexity, particularly as it applies to income tax planning." You will need to consult your accountant to figure out how it affects you and believe me, it does affect you!
We decided to begin 2013 on a generous note and talk about what many call a uniquely American trait, charitable giving.  Under the new Act charitable deductions remain intact, however they are subject to new itemized deduction limitations. Again, part of your upcoming discussion with your accountant!
No nation gives more or has philanthropy more ingrained in the fabric of its society and culture than the U.S. does.  According to the 2012 annual report "Giving USA", considered to be the bible of philanthropy trends, American citizens and organizations gave nearly $300 billion in charity in 2011, up 4% year over year. $217.8 billion of that or 73% was from individuals. Add bequests from individuals and giving by family foundations and their share jumps to 88%.
Where do we give? Religious institutions are by far the largest recipients receiving 32% of our dollars. Education is next with 13%, followed by human services, foundations, health organizations, international affairs organizations, a relative new comer, and public-society benefit institutions. The remaining donations include arts, culture and humanities and environmental and animal causes.
But the expectations and demands of donors are changing. More Americans are thinking of giving as an investment. They want to measure its impact, see its returns and make sure it is an efficient and productive use of their money.
We asked two Financial Thought Leaders in the field to help us understand how philanthropy is evolving and help us become more effective givers. Doug Bauer is the Executive Director of the Clark Foundation, a fifth generation family foundation and one of the largest foundations in the country in terms of assets and grants. Doug has spent over twenty years with prominent foundations including as Senior Vice President at Rockefeller Philanthropy Advisors and President of the Goldman Sachs Philanthropy Fund. Jack Lund is the President and CEO of the YMCA of Greater New York, the largest YMCA in the U.S. and the largest youth serving organization in the New York area.  Jack has spent 35 years at the YMCA in numerous leadership roles all over the country and internationally, including as CEO of the Milwaukee Y and Chair of the YMCA World Urban Network, a network of Y CEOs from the world's largest cities. I have had the privilege of working with Jack as a member of the Y board.
As always, if you can't join us at the appointed hour on your local public television station, you can watch the show on our website  as a podcast or streaming video. You can also find the One Investment picks of our guests and my Action Points there.
For those of you who would like to see our program 48 hours in advance of the broadcast, you can subscribe to our WEALTHTRACK PREMIUM subscription service on the website.
We wish you all a happy start to the New Year and look forward to making 2013 a profitable and a productive one for us all!
Best regards,
Consuelo

Action Point
Combine head and heart
Get to know:
organization
leadership
programs
Ask for:
 

Strategic plan
Annual reports
990 IRS form
One Investment
Be a more effective donor
"I would tell the donor to do their homework, to know the agency, to dig in, to make sure that they're achieving their outcomes, to make sure that they're financially stable, to make sure that they have good leadership."
– Doug Bauer
"I would say pick a charity that, A, is meaningful to you in a deep and real kind of way and that is also making a huge difference in the community. If you're able to satisfy both of those dynamics, then I think you will have probably picked a good nonprofit."
– Jack Lund
Transcript
WEALTHTRACK transcripts are now included in WEALTHTRACK Premium subscriptions.
Click here
to read the transcript or subscribe.You can also purchase and download the transcript separately safely and securely with your credit card or PayPal account. You will need the free Adobe
Acrobat Reader
(Mac/Win) or
Preview
(Mac) to view and print the transcript.
WEALTHTRACK transcripts are available individually for $4.99.
Click here
to purchase a copy.
Bookshelf
Purchase DVD
Please check back for availability.
Archive
From:
August 13, 2007
We focus on the socially responsible side of money and investments. Life long philanthropist and donor activist, Tracy Gary explains how to transform your everyday charity into lasting philanthropy and socially responsible strategist Julie Fox Gorte discusses how to align your investments with your values.
From: December 12, 2007
Bridgeway Funds founder John Montgomery explains his quant approach and unusual corporate culture.

Tagged with: 990s • annual reports vs. strategic plans • Bill Gates • charitable deductions • donors researching charities • Doug Bauer • episode_0928 • Giving USA • increase in donor advised funds and private foundations • increase in electronic giving • Jack Lund • Meals on Wheels • measuring philanthropy effectiveness • philanthropy as an investment • philanthropy management practices • The Clark Foundation • Warren Buffett • YMCA of Greater New York