As it's the pledge fund-raising season on public television, this week we are revisiting a show on an important topic – retirement. The good news is that Americans are living longer and spending more years in retirement than ever before. However, funding retirement is a fast approaching crisis. This weekend on
WEALTHTRACK
we have an exclusive
interview with Financial Thought Leader and legendary investment consultant, Charles Ellis
, who tackles America's greatest domestic financial challenge in a new book, "Falling Short: The Coming Retirement Crisis and What To Do About It".
Plus, new this week, research from Morningstar shows that investors are driving fund expenses lower. According to their recent study, 95% of all flows over the past decade have gone into funds in the lowest-cost quintile. Needless to say passive funds have benefited the most. The entire fund industry is paying attention. Over the past five years, 63% of the fund share classes and exchange-traded products in Morningstar's universe reduced their expense ratios. Only 21% increased their takes.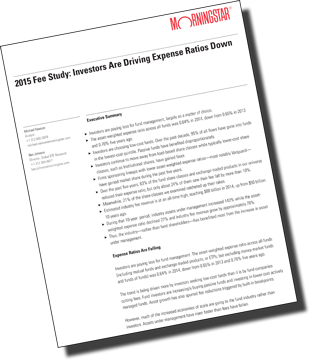 For those of you interested in a deeper dive into fee trends, Morningstar is sharing the full study with WEALTHTRACK.

Tagged with: episode_1150