In an exclusive interview, one of Wall Street's top economists, Nancy Lazar explains why the 8 year old U.S. recovery still has a ways to run.
WEALTHTRACK Episode #1348; Originally Broadcast on May 19, 2017
Explore This Episode
We have compiled additional information and content related to this episode.

Listen to the audio only version here:


---
Read the article Robots Aren't Destroying Enough Jobs in the Wall Street Journal
---
[tabcontent]
[tab]
NANCY LAZAR
[/tab]
[tab]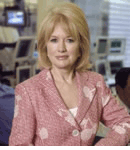 Newsletter available soon.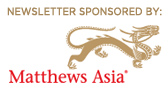 [/tab]
[tab]

BEWARE OF FALLING INTO A FALSE SENSE OF SECURITY ABOUT THE ECONOMY AND MARKETS
Business cycle is alive and well
Economic expansion is 8 years old
Investor complacency
VIX, a measure of market fear, has been trading near 25 year lows
In late stages of a bull market
[/tab]
[tab]
No Bookshelf titles this week.
[/tab]
[tab]

LAZAR: U.S. INDUSTRIAL STRENGTH
Focus on U.S. economy & industrials
Specifically manufacturing companies
Beneficiaries of infrastructure spending
[/tab]
[tab]No stock mentions in this episode.[/tab]
[tab]
WEALTHTRACK PREMIUM subscribers can access your copy here, otherwise this transcript is available here for purchase.
More information regarding WEALTHTRACK transcripts can be found here
[/tab]
[tab]Previous appearances of Nancy Lazar from the WEALTHTRACK Archives:

If the archive episodes do not appear here, please turn off, or whitelist this site, in your ad blocker extension.
[/tab]
[tab]
NEW, SMARTER CONSUMER?
Top ranked economist Nancy Lazar is known for spotting emerging macro trends. She recently identified a lasting change in consumer behavior. Is there a new smarter consumer?

[/tab]
[/tabcontent] [/tabs]